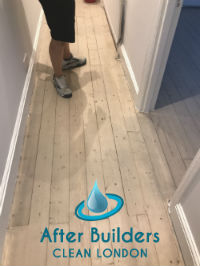 Are you done with renovations? If you are and trying to find someone to clean up the mess the builders had left than our after builders cleaning service has got you covered. Our cleaners will arrive to your home on time, get to work and finish it before you have realized.
The team working behind the after builders cleaning service are all trained professionals and they make sure to get their job done. Some of them even have previous experience in the Woodford industry. Every single person from our team makes sure to leave everyone satisfied.
You will know you made a good choice as soon as you call us
Domestic Cleaning Prices
After Builders Cleaning
One Off Cleaning
Deep Cleaning
Regular Cleaning
from £23
£22
£22
£20
Once you call us, and you can do that any day of the week, our costumer support introduce you to the after builders cleaning service, giving you all the info that you need to know if wish to hire us. You will know how the service works from the moment you hire us to the completion of it.
After Builders Cleaning vs Deep Cleaning: What's the Difference?
You may believe that post-renovation cleaning services and deep cleaning services are interchangeable. They are, however, not, and we are going to explain why. The key difference between the two is the aim – post-renovation cleaning will remove industrial waste, debris, filth, and dust from your property and prepare it for your arrival. For the particular waste type, specialised tools and equipment will be utilised. Meanwhile, the deep cleaning focuses on regularly-overlooked places ensuring that every inch of the home is in pristine condition. Our cleaning professionals will use effective, high-quality cleaning solutions to ensure complete removal of grease, buildup, mildew, and general filth during the deep cleaning process.
Our Professional After Builders Cleaning Process
To be able to deliver excellent results to all our customers, we offer complex cleaning solutions involving many steps and tasks. We generate a task list for all cleaning teams which they follow throughout the entire cleaning process. That way, no chores are left overlooked or ignored and we are certain that the best outcomes have been provided to our customers. All dust and grime will be removed from the entire property.
We offer dust, stain and grime removal from various surfaces such as carpets, upholstery, wooden and glass items, as well as organising, vacuum cleaning and disinfection of every corner of the property. Your home will be clean and ready for your arrival.
Our cleaning team will carefully inspect your home, the stains and the particular materials will be treated with suitable cleaning methods and solutions. That way, maximum efficiency is guaranteed without causing any damage.
To prepare your home for the service, our cleaners will remove waste and debris from the entire property.
To clean all surfaces and furnishings, the cleaning professionals will use effective professional grade cleaning materials.
Industrial fine dust will be cleaned using high-quality cleaning equipment.
Stains left behind by concrete, grout, glue, paint, or other materials will be removed from all surfaces.
We will clean and polish all wooden surfaces in your property without causing damage.
Bathroom and kitchen hard surfaces will be thoroughly cleaned and disinfected.
Carpets and upholstery will be cleaned using a professional vacuum cleaner. The floor will be thoroughly washed.
To finish the service and prepare the property for you, our cleaners will disinfect every item and surface.
Request a Custom Cleaning Service quote
Your booking agent will estimate a price for your cleaning service. The final price will be estimated personally for you based on the various different cleaning tasks that you decide to book as part of the project. To make sure that you know exactly what you are being charged for, we will also supply you with a bill. Everything you will be paying for will be there. No additional charges will occur.
If you still have questions after the presentation, our team has all of the answers in the Woodford area, and they will provide them to you. We like to make sure that all of our clients are aware of what they are paying for.
When you hire us, it's serious business from there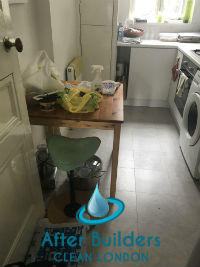 After you make your appointment with us, we notify our cleaners and they make sure to arrive at your home right on time. They haven't failed to follow up on a client's appointment. They are always on time.
The cleaners also expect for you to be home at that time, if there is no one to welcome them, they are going to just turn around and leave.
"Guys, I'm really impressed with your after builders cleaning services. Your team arrived just on the exact time, fully equipped and without wasting any time, they did the job in a flash. I was really pleased with the results and I recommend you to all my friends. The price was absolutely sensible for the result! – Nelly"
Short summary of the cleaning process
As soon as the cleaners are in your home, they will set up and get to work right away. They will start off with one room and proceed to the next one when the one they are cleaning is 100 percent clean. They repeat this process with every room until every room is cleaned and the service is complete.
"When I renovated my home, my only dream was to get the old perfect condition. I couldn't even imagine that it will be that messy. Thanks to your after builders cleaning services I had the control over my house and life again. You did perfect job and moreover you supplied absolutely everything! – Melissa"
We provide our cleaners only with the best choice of cleaning products in the Woodford market. Everything they use is completely safe and Green.