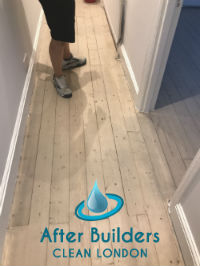 Are you done with renovations? If you are and trying to find someone to clean up the mess the builders had left than our after builders cleaning service has got you covered. Our cleaners will arrive to your home on time, get to work and finish it before you have realized.
The team working behind the after builders cleaning service are all trained professionals and they make sure to get their job done. Some of them even have previous experience in the Woodford industry. Every single person from our team makes sure to leave everyone satisfied.
You will know you made a good choice as soon as you call us
Domestic Cleaning Prices
After Builders Cleaning
One Off Cleaning
Deep Cleaning
Regular Cleaning
from £18
£16
£18
£16
Once you call us, and you can do that any day of the week, our costumer support introduce you to the after builders cleaning service, giving you all the info that you need to know if wish to hire us. You will know how the service works from the moment you hire us to the completion of it.
If you still have questions after the presentation, our team has all of the answers in the Woodford area, and they will provide them to you. We like to make sure that all of our clients are aware of what they are paying for.
When you hire us, it's serious business from there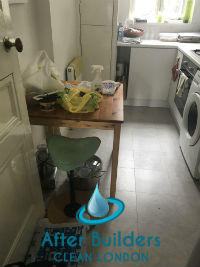 After you make your appointment with us, we notify our cleaners and they make sure to arrive at your home right on time. They haven't failed to follow up on a client's appointment. They are always on time.
The cleaners also expect for you to be home at that time, if there is no one to welcome them, they are going to just turn around and leave.
"Guys, I'm really impressed with your after builders cleaning services. Your team arrived just on the exact time, fully equipped and without wasting any time, they did the job in a flash. I was really pleased with the results and I recommend you to all my friends. The price was absolutely sensible for the result! – Nelly"
Short summary of the cleaning process
As soon as the cleaners are in your home, they will set up and get to work right away. They will start off with one room and proceed to the next one when the one they are cleaning is 100 percent clean. They repeat this process with every room until every room is cleaned and the service is complete.
"When I renovated my home, my only dream was to get the old perfect condition. I couldn't even imagine that it will be that messy. Thanks to your after builders cleaning services I had the control over my house and life again. You did perfect job and moreover you supplied absolutely everything! – Melissa"
We provide our cleaners only with the best choice of cleaning products in the Woodford market. Everything they use is completely safe and Green.