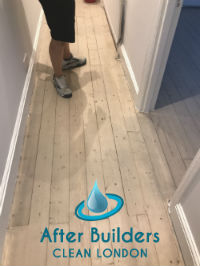 When hearing the word renovation most people are imagining only the positive side of it. Although it is a great thing to do some changes in your home, the mess that is left behind the builders is always terrible. This is why we suggest you to try the services of professional cleaners. If you call our company we can guarantee you that your home is going to look amazing in no time.
If you live in Abbey Wood you can definitely trust our company to offer you the highest quality of after builders cleaning service. Our professional cleaners can tackle even the biggest mess that your builders can make. Don't worry we will show you the great results of the remodeling you did and you will be able to enjoy the comfort of your home.
Competitive prices
Domestic Cleaning Prices
After Builders Cleaning
One Off Cleaning
Deep Cleaning
Regular Cleaning
from £18
£16
£18
£16
We know that renovating always involves large sum of money and the last thing you would want to do is spend more of your budget. This is why we are trying to offer the most inexpensive, yet high quality cleaning service for our customers.
Book My Cleaning Today
We are proud to say that our price rates are among the lowest in Abbey Wood. You can always count on us whenever you need help with the cleaning after renovation. We will provide the best results and it won't cost you an arm and a leg.
Service seven days a week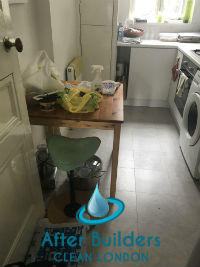 We know that our customers have hectic and busy working schedules and a lot of them cannot book our service during the week. This is why we provide our after builders cleaning service during the weekends, too.
If you decide to hire us we will make sure to help you to clean after the renovation whenever it is most convenient for you.
"Thanks a lot, my friends! You really helped me in a hard moment for me and I am so happy with your after builders cleaning services. You are perfect from the beginning to the end and the results are really astonishing. I can't ask for more, since you delivered even the detergents. Just perfect! – Barbara"
Provider of the highest quality of service
If you are living in Abbey Wood you can be sure that there is no other company in town which can offer you such excellency of work. All of our professional cleaners have many years of experience in the after builders cleaning field and they use only the most effective tools and solutions.
Call us and you can experience the high quality of our work.
"In search of change, I decided to renovate my home, so did I. But I didn't think that this will open a lot more cleaning job… It was such a mess and one friend recommended me your after builders cleaning services. I gave a shot directly in the bull's eye with you! Your performance just couldn't be better! – Karl"