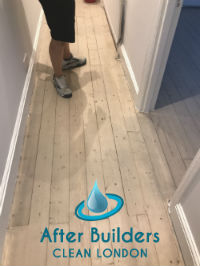 When hearing the word renovation most people are imagining only the positive side of it. Although it is a great thing to do some changes in your home, the mess that is left behind the builders is always terrible. This is why we suggest you to try the services of professional cleaners. If you call our company we can guarantee you that your home is going to look amazing in no time.
If you live in Abbey Wood you can definitely trust our company to offer you the highest quality of after builders cleaning service. Our professional cleaners can tackle even the biggest mess that your builders can make. Don't worry we will show you the great results of the remodeling you did and you will be able to enjoy the comfort of your home.
Competitive prices
Domestic Cleaning Prices
After Builders Cleaning
One Off Cleaning
Deep Cleaning
Regular Cleaning
from £23
£22
£22
£20
We know that renovating always involves large sum of money and the last thing you would want to do is spend more of your budget. This is why we are trying to offer the most inexpensive, yet high quality cleaning service for our customers.
After Builders Cleaning vs Deep Cleaning: What's the Difference?
A lot of people mistake the after the builders cleaning service for a deep cleaning one. Despite the fact that they both entail thorough cleaning of all areas and surfaces of the property, they serve completely distinct functions. The thorough cleaning is intended to restore the cleanliness of the home by cleaning and disinfecting hard-to-reach regions. The goal of the after builders cleaning solution is to remove industrial waste, dust, and stains from the property and prepare it for your return. Furthermore, the procedures and goods employed throughout these treatments will be very different. The products are all non-toxic and biodegradable, but during the post-renovation service, our cleaning professionals will use specific, professional grade instruments to make sure that everything that may cause irritations has been thoroughly removed.
Our Professional After Builders Cleaning Process
Our cleaning services are thorough and involve a wide range of cleaning tasks. To make sure that no cleaning chores have not been overlooked, we provide our cleaning professionals with thorough task lists which they will follow throughout the entire surface. High quality tools and products will be utilised and the best quality final results will be delivered to you.
Fine dust and industrial waste will be eliminated from every corner of the room. Furniture will be polished and everything will be disinfected. Below, you can find a list of all basic cleaning chores that will be included in your project.
Our cleaning professionals will assess the issue in order to provide high-quality outcomes. The best methods, tools, and goods for the job will be chosen. Everything will be spotless.
Our cleaners will remove rubbish and debris from the whole property to prepare it for the service.
All furniture pieces and other surfaces will be cleaned. The cleaners will use suitable cleaning products for the materials at hand.
If there is a large amount of fine industrial dust, we will use special devices to eliminate all of it.
All surfaces will be scrubbed and all stains will be eliminated.
Wooden furniture, window sills, skirting boards and other areas will be wiped down and polished.
All hard surfaces will be scrubbed and polished including glass tile and metal.
using a professional vacuum cleaner, our experts will hoover all carpets and rugs. The floor will be mopped.
The property will be disinfected, organised and prepared for when you are ready to move back in.
Request a Custom Cleaning Service quote
A personalised price will be estimated for you. It will be determined by the demands of your project and the state of your property. You will be given a free pricing quotation over the phone, as well as a thorough bill outlining everything you are charged for. You will know precisely what you are paying for and can rest certain that there will be no hidden charges and that you will only have to pay for what you chose to receive.
Book My Cleaning Today
We are proud to say that our price rates are among the lowest in Abbey Wood. You can always count on us whenever you need help with the cleaning after renovation. We will provide the best results and it won't cost you an arm and a leg.
Service seven days a week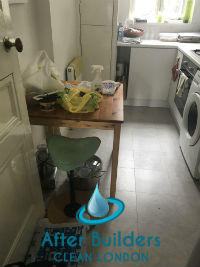 We know that our customers have hectic and busy working schedules and a lot of them cannot book our service during the week. This is why we provide our after builders cleaning service during the weekends, too.
If you decide to hire us we will make sure to help you to clean after the renovation whenever it is most convenient for you.
"Thanks a lot, my friends! You really helped me in a hard moment for me and I am so happy with your after builders cleaning services. You are perfect from the beginning to the end and the results are really astonishing. I can't ask for more, since you delivered even the detergents. Just perfect! – Barbara"
Provider of the highest quality of service
If you are living in Abbey Wood you can be sure that there is no other company in town which can offer you such excellency of work. All of our professional cleaners have many years of experience in the after builders cleaning field and they use only the most effective tools and solutions.
Call us and you can experience the high quality of our work.
"In search of change, I decided to renovate my home, so did I. But I didn't think that this will open a lot more cleaning job… It was such a mess and one friend recommended me your after builders cleaning services. I gave a shot directly in the bull's eye with you! Your performance just couldn't be better! – Karl"