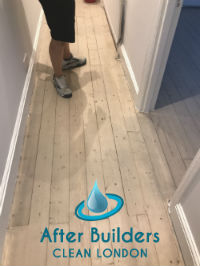 You decided to renovate your home but the mess after the builders is bigger than you anticipated it to be? Don't worry, we can help you with that issue. Our company can offer you the best after builders cleaning service in West Ham. If you hire us we will provide you with the most hard-working professional cleaners in town and the final result of your renovation will finally be seen.
We know that you are investing a lot of time and effort into renovating your place of living and this is why we are always trying to show our best work when it comes to cleaning your home. Because we know how precious your home is for you, we take special care of it. If you decide to hire our company you won't regret your decision.
Ridiculously low prices
Domestic Cleaning Prices
After Builders Cleaning
One Off Cleaning
Deep Cleaning
Regular Cleaning
from £23
£22
£22
£20
Despite being proud of offering the highest quality of after builders cleaning service, we are also honoured to say that our prices are one of the most affordable in West Ham.
After Builders Cleaning vs Deep Cleaning: What's the Difference?
The after the builders cleaning service is often confused with the deep cleaning one. However, there are significant differences between the two and we are about to tell you about them. Your property will be thoroughly cleaned and disinfected during the deep cleaning service ( that includes hidden areas that are usually missed). When it comes to the post renovation cleaning service, expect all industrial waste, fine dust and other grime to be efficiently removed by the cleaning crew. The professional experts will be using specialised tools and methods in order to eliminate all filth that prevents you from enjoying your freshly renovated property. This is another important difference since during the deep cleaning service powerful solutions that dissolve grease and grime and are different from the ones mentioned above will be used.
Our Professional After Builders Cleaning Process
We provide detailed task lists that include all tasks that must be completed as part of the service. Our cleaning professionals closely follow them to guarantee that everything is completed successfully. We can ensure the process's success by doing so because the service is complicated and comprises several jobs. We will choose the most suited crew and supply them with everything they will require to remove any dust and filth.
You may be confident that stains, paint, and garbage will be removed from all corners and surfaces of the property. We have provided you with a list of the basic tasks that will be performed as part of your project. Find it below.
The cleaning experts will carefully inspect the entire property and its condition. They will select the most suitable cleaning methods that will resolve all problems in the best way possible.
All industrial waste and debris will be collected and disposed of, leaving the property clear and ready for the service.
The cleaning experts will ensure that all furniture is wiped down and cleaned using the proper cleaning supplies that will not cause damage.
The industrial fine dust will be removed with the use of high quality cleaning devices.
Every surface with stains will be scrubbed and left spotless.
All wooden furniture and surfaces will be cleaned using effective wood-safe cleaning chemicals.
Bathroom and kitchen surfaces will be deep cleaned and polished.
Vacuuming of carpets and upholstery, followed by sweeping and mopping the entire floor.
To finish the service and prepare the property for you, our cleaners will disinfect every item and surface.
Request a Custom Cleaning Service quote
To customise the service even further, we will also provide you with a price estimate that has been customised for you. You may rest assured that you will know exactly what you are being charged for. We will estimate the cost of the service based on the size of your property, as well as the many different tasks you chose to include as part of your project. No hidden charges will be further placed on your bill.
Book My Cleaning Today
We know that you are spending a fortune on your renovations and this is why we are providing very inexpensive cleaning services in order to reduce your financial burden.
Well-experienced staff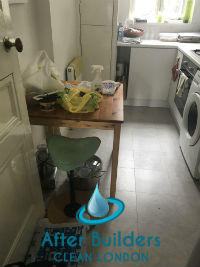 All of our professional cleaners have many years of experience in the after builders cleaning field and they know how to take proper care of your home. The cleaning equipment and solutions which we are using have proven to be the most effective and by cleaning with them we can guarantee you only positive results.
Hire our services right now and we promise you that we won't disappoint you. If you are living in West Ham you can definitely trust our company and we will do miracles in your newly renovated home.
"Your after builders cleaning services are definitely worth it! Your cleaning team was just on time and they delivered everything needed for the cleaning. They were really organised and put all of their efforts to bring the top condition in my home. I am more than pleased with the job! – Ian"
Satisfying the needs of the customer
One of the most important things for our company is fulfilling the needs of our customers. We want our clients to feel satisfied with our service. This is why we pay attention to every request they make and we try to show only the best final results. Don't hesitate to call us anytime.
"Your after builders cleaning services really helped me after the builders finished with the reconstruction of the hallways. Everything was covered with layers of dust and all the nasty paint splashes really annoyed me. Thanks to your after builders cleaning services, everything was sparkling in no time. Excellent! – Helen"