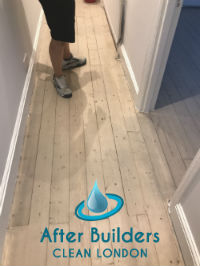 Select our after builders cleaning service if you want your renovated home to handled with care and patients. We know how important renovation is, that is why we have trained our cleaners to handle the job very professionally and with very high composure.
Aside from being professionally trained, the members of our team also have tons of previous experience in the Canning Town industry. They take their job seriously and will do everything they can to impress all of the new clients.
We provide the best costumer support
Domestic Cleaning Prices
After Builders Cleaning
One Off Cleaning
Deep Cleaning
Regular Cleaning
from £23
£22
£22
£20
Call us any day of the week and our costumer support will introduce you to the after builders cleaning service without missing out on any of the details. If you have any question after the presentation, they have any answer around the Canning Town area to provide you with.
After Builders Cleaning vs Deep Cleaning: What's the Difference?
The after the builders cleaning service seems similar to the deep cleaning one, but it is not the same. There are several distinctions that include critical components of each service. Starting off, deep cleaning focuses on managing areas that usually go unnoticed during the regular cleaning process, but after-construction cleaning is vital for the cleanliness of the property following renovations when a lot of dust, filth, and garbage cause health issues and prevent you from moving back in. Another critical aspect is the assortment of tools and items that will be employed throughout each project. Our cleaning personnel will utilise high-quality tools and solutions specialised for the complete removal of all dangerous chemicals, dust, and other dirt that may have accumulated throughout the refurbishment process.
Our Professional After Builders Cleaning Process
We provide high-quality cleaning services that include a wide range of activities and methods. To assure their high quality, we supply our cleaning professionals with comprehensive work lists that they must adhere to during the job. Everything will be completed properly – strong cleaning chemicals and high-quality equipment will be utilised. You will receive fantastic outcomes.
We will remove all hazardous material, dust, and garbage that the restoration staff has left behind. The room's furniture and different surfaces will be polished and cleaned. All of the basic duties that are included in your service are outlined here.
The inspection of the property will help our cleaning technicians select the best tools and products and achieve fantastic results. The surfaces will be deep cleaned and no damage will occur.
First, the cleaners will remove any rubbish and bigger debris from the premises in order to prepare the area for the actual cleaning.
The cleaning experts will use efficient professional quality cleaning products to clean all surfaces and furniture.
High quality professional cleaning devices will be used for the proper removal of fine dust.
Paint, grout, and other substance stains will be scraped off and properly cleaned.
We will clean and polish all wooden surfaces in your property without causing damage.
Deep cleaning of glass, metal and tile areas throughout the property.
A professional device will be used to vacuum the upholstery and carpets. The hard floors will also be vacuumed, then mopped.
To ensure that the property is ready for your arrival, we will sanitise every corner of it.
Request a Custom Cleaning Service quote
All of the cleaning tasks, as well as the size and condition of the property, will impact the price of your service. You will receive a free price estimate and will also be given a bill. That way, you'll know precisely what you need to pay for. There will be no additional expenses added to your bill once you receive the quote, and you can be confident that you will only have to pay for the jobs you obtain.
Book My Cleaning Today
We like to make sure that all of our clients are fully aware and know what they are paying for. We do not allow ourselves to make a slip up and leave a client confused and unsure about the service.
Our cleaners will get to you on time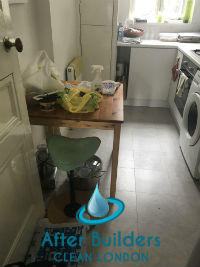 When you make your appointment, we will forward it to our cleaners and they are going to make sure to your home on the exact hour. They take their appointments seriously and very few things can stop them.
When they arrive, they will expect for you or anyone from your household to be home to welcome them. If there is no one home, they have no other choice but to just turn around and leave.
"I was desperate when I saw my house after the reconstruction. It was such a big mess, that I would clean it for ages. Then, I found your after builders cleaning services and I am definitely glad I booked with you. You did terrific job at very reasonable price. I didn't have to supply anything, since you were fully equipped! – Theo"
Cleaning after the builders
When the cleaners are in your home, they will set up all of their cleaning supplies and equipments and get to work. They will begin working on one room until it is 100 percent clean. After that they move on to the next one and like this until all rooms are covered and the service is completed.
"I had reconstruction of the roof, because it was leaking. It was awful job and I definitely don't wish to anybody to deal with that. The builders fixed the problem, but my house looked like a battlefield. I needed a help, when I came across your after builders cleaning services. Your team did a brilliant job and left only sparkling results! – Violet"
The cleaning products our cleaners are using are all Eco friendly, safe and healthy. We do not allow our cleaners to be exposed to products with strong and unpleasant fumes. We have only provided them with the best choice in the Canning Town market.