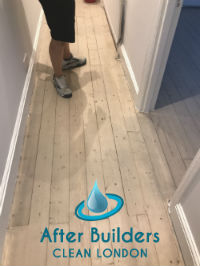 Select our after builders cleaning service if you want your renovated home to handled with care and patients. We know how important renovation is, that is why we have trained our cleaners to handle the job very professionally and with very high composure.
Aside from being professionally trained, the members of our team also have tons of previous experience in the Canning Town industry. They take their job seriously and will do everything they can to impress all of the new clients.
We provide the best costumer support
Domestic Cleaning Prices
After Builders Cleaning
One Off Cleaning
Deep Cleaning
Regular Cleaning
from £18
£16
£18
£16
Call us any day of the week and our costumer support will introduce you to the after builders cleaning service without missing out on any of the details. If you have any question after the presentation, they have any answer around the Canning Town area to provide you with.
Book My Cleaning Today
We like to make sure that all of our clients are fully aware and know what they are paying for. We do not allow ourselves to make a slip up and leave a client confused and unsure about the service.
Our cleaners will get to you on time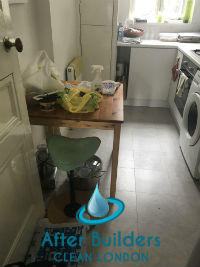 When you make your appointment, we will forward it to our cleaners and they are going to make sure to your home on the exact hour. They take their appointments seriously and very few things can stop them.
When they arrive, they will expect for you or anyone from your household to be home to welcome them. If there is no one home, they have no other choice but to just turn around and leave.
"I was desperate when I saw my house after the reconstruction. It was such a big mess, that I would clean it for ages. Then, I found your after builders cleaning services and I am definitely glad I booked with you. You did terrific job at very reasonable price. I didn't have to supply anything, since you were fully equipped! – Theo"
Cleaning after the builders
When the cleaners are in your home, they will set up all of their cleaning supplies and equipments and get to work. They will begin working on one room until it is 100 percent clean. After that they move on to the next one and like this until all rooms are covered and the service is completed.
"I had reconstruction of the roof, because it was leaking. It was awful job and I definitely don't wish to anybody to deal with that. The builders fixed the problem, but my house looked like a battlefield. I needed a help, when I came across your after builders cleaning services. Your team did a brilliant job and left only sparkling results! – Violet"
The cleaning products our cleaners are using are all Eco friendly, safe and healthy. We do not allow our cleaners to be exposed to products with strong and unpleasant fumes. We have only provided them with the best choice in the Canning Town market.