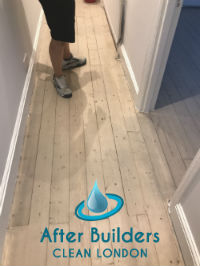 Renovations are something necessary and good for your home because they freshen it up in a pleasant way. However, not only can this project be tiresome and very stressful, but the accompanying cleaning after it as well. Even the smallest repairs can bring a lot of dust and dirt all over your place.
If you try to eliminate all of these pollutants in your renovated home, we can assure you that you will not be able to enjoy the desired results. Cleaning on your own with so many other responsibilities on the top of your head will not guarantee you perfection. But we can!
Count on professional assistance thanks to our after builders cleaning services in Wanstead
Domestic Cleaning Prices
After Builders Cleaning
One Off Cleaning
Deep Cleaning
Regular Cleaning
from £23
£22
£22
£20
Whenever it comes to post construction cleaning, the best thing you can do for yourself is to get in touch with us. We are well established cleaning provider in Wanstead that is willing to arrange you a helping hand with this labour intensive cleaning.
After Builders Cleaning vs Deep Cleaning: What's the Difference?
While deep cleaning of the property and cleaning after renovations are similar and can be easily mistaken, they are very different. The main idea is to thoroughly clean and disinfect all areas and surfaces. However, the deep cleaning involves corners that are often neglected while the post renovations cleaning is more about the proper removal of industrial waste and dust, as well as toxic debris that may be causing allergic reactions or irritations. The other big difference is the tools and products used in both of those tasks. DUring the deep cleaning service, high quality non-toxic products will be used to eliminate dust, mould, bacteria and others. When performing the after builders cleaning service our cleaning experts will use specific devices that will get rid of all fine dust and industrial debris.
Our Professional After Builders Cleaning Process
We guarantee the excellent quality of the services we provide and try hard to exceed our clients' expectations. To guarantee that each stage is accomplished, we follow a rigorous and sophisticated process. Furthermore, we employ a variety of specific equipment, procedures, and cleaning solutions which help us improve the quality of the final results.
Scrubbing, polishing, and disinfecting all surfaces around the property, dust and grime removal, special surface cleaning, floor care, and other chores related to this sort of cleaning are all part of the comprehensive cleaning of your property following renovations. Here are some of the basic duties that will be performed:
Your property will be carefully inspected and the most suitable products and tools will be used to treat the particular stains you have at home. You may rest assured that the best outcomes will be provided.
Industrial rubbish and large debris that cannot be vacuumed will be collected and disposed of by our specialists.
The cleaning experts will ensure that all furniture is wiped down and cleaned using the proper cleaning supplies that will not cause damage.
The fine dust left behind all over your property will be eliminated using special high quality tools.
Our experts will clean all surfaces, eliminating paint or other product stains.
Efficient cleaning products safe for wood will be used to clean all wooden furniture and surfaces.
Hard surfaces such as tile, concrete, metal or plastic will be scrubbed and polished.
Vacuum all carpets, rugs and upholstery, as well as mop the whole surface of the floor.
The property will be prepared for your arrival and all door handles, remotes and light switches will be sanitised.
Request a Custom Cleaning Service quote
Share details about the service you want to obtain when you call our customer service agent that will be assisting you. You will be given a custom pricing quotation that is based on all of the additional services you have ordered, as well as the size and condition of your property. We will also issue you a bill. You'll be able to view everything you're being charged for. Once you receive your custom price estimate, the number will stay the same. No hidden charges will occur.
We are so vastly experienced in this sector of after builders cleaning that we can guarantee outstanding cleanliness at all costs.
You call, we clean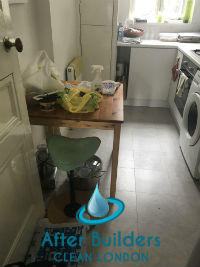 As you probably have already found out, the cleaning post builders is such a process that requires more time and attention. If your home is not cleaned property, it may cause you various health problems.
For example, a simple paint spills can pose significant risks to your respiratory system. Do you want to take this risk or you would rather call in some professional company to get your rid of these pollutants?
"We bought a new house ad we needed to renovate it to make it livable. Then we couldn't move in again, because there was no clean spot in the whole place. We didn't have the time to clean and I went for your after builders cleaning services. Your cleaning team did a miracle only in couple of hours. Great! – Philip"
Worked out efficient techniques
We are trained enough to erase all traces of dirt or dust stuffed even in the smallest corners of your home. We have provided ourselves with the necessary equipment to eliminate stucco or rumble waste, paint or glue stains, bad odours and everything else you can think of when it comes to after builders cleaning.
"This year we decided to refresh the look of the house and we had a big reconstruction project. The results were nice, but I couldn't be happy, because everything was covered with dust and splashes. I ordered your after builders cleaning services and now I am really happy. Thanks a lot for the perfection you provided me with! – Anthony"
Our cleaners are able to bring your home its finest condition. You are not only going to enjoy its renovation, but its perfect cleanliness as well. Do not procrastinate and find us in entire Wanstead.