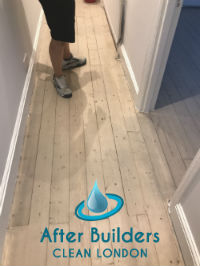 Undoubtedly, refreshment of the property is something necessary to happen every once and a while. Many householders wish about renovating their home and turning it into their favourite place-to-be.
However, just a few of them think about the chaos that is left after the builders are done. Finding the right helper to assist you with all the cleaning duties may be hard, however, which is why our company is here in Manor Park to make your life easier and help you enjoy your renovated home better.
We are experienced enough to handle all your cleaning needs. We work with professional cleaners who will remove all traces of the carried out reconstruction. They are able to provide you with the ideal home environment that will be just the one you have envisioned.
Fully insured supplier in Manor Park
Domestic Cleaning Prices
After Builders Cleaning
One Off Cleaning
Deep Cleaning
Regular Cleaning
from £23
£22
£22
£20
Cleaning after builders is a process which requires more professional workforce and efforts since it is not like the cleaning on a regular basis. If you are a leading a dynamic life, which we presume, then you may find our offer tempting.
After Builders Cleaning vs Deep Cleaning: What's the Difference?
A lot of people mistake the after the builders cleaning service for a deep cleaning one. Despite the fact that they both entail thorough cleaning of all areas and surfaces of the property, they serve completely distinct functions. The thorough cleaning is intended to restore the cleanliness of the home by cleaning and disinfecting hard-to-reach regions. The goal of the after builders cleaning solution is to remove industrial waste, dust, and stains from the property and prepare it for your return. Furthermore, the procedures and goods employed throughout these treatments will be very different. The products are all non-toxic and biodegradable, but during the post-renovation service, our cleaning professionals will use specific, professional grade instruments to make sure that everything that may cause irritations has been thoroughly removed.
Our Professional After Builders Cleaning Process
We provide high-quality cleaning services that include a wide range of activities and methods. To assure their high quality, we supply our cleaning professionals with comprehensive work lists that they must adhere to during the job. Everything will be completed properly – strong cleaning chemicals and high-quality equipment will be utilised. You will receive fantastic outcomes.
We will remove all hazardous material, dust, and garbage that the restoration staff has left behind. The room's furniture and different surfaces will be polished and cleaned. All of the basic duties that are included in your service are outlined here.
To achieve the best final results, our cleaning experts will carefully pick the tools and products that will be used during the procedure based on the stain origins and the materials of your furniture.
Our professionals will collect and dispose of industrial waste pieces, as well as large debris that cannot be vacuumed.
The cleaners will wipe down all furniture using suitable cleaning products that will not damage the materials.
High quality tools will be used in order to remove all fine dust from all areas of the property.
All surfaces will be scrubbed and all stains will be eliminated.
All surfaces and furniture made of wood will be cleaned and polished using appropriate cleaning solutions.
All grime and filth will be removed from bathroom and kitchen surfaces (glass, tile, concrete or metal).
Carpets and upholstery will be cleaned using a professional vacuum cleaner. The floor will be thoroughly washed.
Items, such as light switches, door handles, remote controls and faucets will be sanitised.
Request a Custom Cleaning Service quote
You can request and receive a personalised price quote over the phone. Our customer service professionals will estimate it for you by taking all cleaning activities as well as the size of the house into account. A complete bill will be supplied to you once the price has been estimated. Everything will be listed, and you will be aware exactly how much and for what you are being charged for. There will be no further costs added to your statement.
Book My Cleaning Today
For our professional after builders cleaning services we have employed diligent and motivated cleaners. They are all insured, vetted and hard working. They will not stop until you are fully satisfied with your home's condition.
Say goodbye to industrial rubbish, dust, debris and paint smells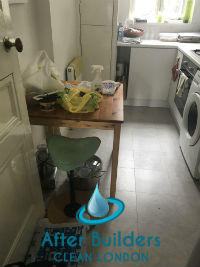 Take advantage of our after builders cleaning and we will take the best care of your home. We are the best cleaning provider in Manor Park and we can guarantee you full satisfaction.
Let our professional cleaners get you rid of all unpleasant leftovers in your home. Thanks to their experience and diligence, they will eliminate dust, rubble, cement and stucco debris, bad smells, etc. Their place is simply not in your renovated home that is why you need to wave them goodbye.
"I can definitely say one thing: to have builders at home is awful, it just messes all of your life. But thank God I came across your after builders cleaning services and you responded immediately. Your cleaning crew arrived just on time and cleaned every trail of the reconstruction work in a flash. Fabulous!! – Jon"
Ultramodern equipment and something more
We have provided our cleaners with specialised cleaning materials and products which are the best available on the contemporary market. The best part is that you do not have to overpay because all the equipment is on us. You just need to make sure to give us a call. We will take care of everything else.
"After the repair of my house one friend recommended me your after builders cleaning services. I booked in advance, just after the builders left. I was so glad when I saw the cleanliness, that I couldn't believe. I didn't have to take care of anything, because you provided all the cleaning materials. Awesome! – Peter"