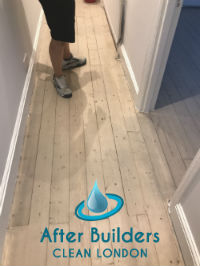 Most people believe that changes are something inevitable, something necessary and something beautiful. We totally agree but unfortunately there are always some exceptions. Imagine that you are planning a big renovation project or just small repairs or installations.
Yes, your home will be looking way much better after all this remodelling is done, but what about the collected dirt and dust after it? This is the other side of the coin, the other side of change, you need to think out. For instance, you have your walls repainted, which is great refreshment of your whole house, but have you thought about all the paint spills all over the floors?
When experience speaks for itself
Domestic Cleaning Prices
After Builders Cleaning
One Off Cleaning
Deep Cleaning
Regular Cleaning
from £23
£22
£22
£20
Let us save you these worries and stress and help you enjoy your home's new appearance better. We are the cleaning company in Leytonstone which offers the best after builders cleaning services in the entire region.
After Builders Cleaning vs Deep Cleaning: What's the Difference?
Deep cleaning and after builders cleaning may appear to be the same thing, but they are not, and we will explain why. The deep cleaning service includes cleaning and disinfection of all corners of the property (particularly those that are frequently disregarded during the normal cleaning schedule). The post-renovation cleaning service concentrates on removing fine dust and industrial debris that the cleaning crew has left behind that may cause allergies or other health issues. Another notable distinction is the techniques employed for both services. Deep cleaning involves the use of powerful cleaning solutions that dissolve buildup and filth, whereas after the builders cleaning requires the use of professional grade instruments to efficiently remove any rubbish, stains, grime, and debris that prevent you from enjoying your home.
Our Professional After Builders Cleaning Process
We generate thorough task lists with all chores that should be performed as part of the service. Our cleaning technicians carefully follow them to ensure the successful completion of everything. That way we are able to guarantee that the process is successful – the service is complex and involves a lot of different tasks. We will pick the most suitable team and provide them with everything they will need in order to eliminate all dust and grime.
You may rest assured that stains, paint, and waste will be removed from all corners and surfaces of the property. We have provided you with a list of the basic chores that will take place as part of your project.
Our cleaning crew will thoroughly evaluate your property; stains and specific materials will be handled with appropriate cleaning methods and solutions. This ensures optimum effectiveness without inflicting any harm.
Industrial rubbish and large debris that cannot be vacuumed will be collected and disposed of by our specialists.
The cleaners will wipe down all furniture using suitable cleaning products that will not damage the materials.
If there is a large amount of fine industrial dust, we will use special devices to eliminate all of it.
Paint, grout, and other substance stains will be scraped off and properly cleaned.
All surfaces and furniture made of wood will be cleaned and polished using appropriate cleaning solutions.
Glass and tile surfaces in the kitchen and bathroom will be cleansed and polished.
After vacuuming all carpets and rugs using a special vacuum cleaner, the experts on our team will mop your floor.
To ensure that the property is ready for your arrival, we will sanitise every corner of it.
Request a Custom Cleaning Service quote
The customer service representative you are working with will provide you with a price estimate for your cleaning service. The total price will be calculated for you depending on the many cleaning activities that you want to book as part of the project. We will also provide you with a bill to ensure that you understand precisely what you are paying for. Everything you will be charged for will be listed there. There will be no additional costs.
Book My Cleaning Today
We have invested in advanced cleaning materials and we have worked efficient methods to deal with various cleaning challenges in the best way possible.
We simply believe that practice makes perfect. We have spent plenty of years in this cleaning industry so you can rest assured that we have managed to perfect our cleaning strategies and methods.
Trust us, we will not let you down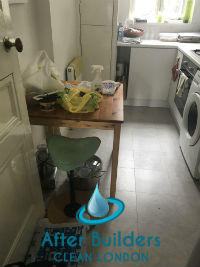 We are trained enough to get you rid of all unwanted debris the builders left in your home. Do not be mad at them, their job is not to clean. It is our duty! That is why we offer you to get in touch with us and we will provide your home in Leytonstone with the desired cleanliness.
Hundred of customers have already put their trust in our after builders cleaning services and now they enjoy their perfect renewed homes. Let us eliminate all debris, spills, dust, filth, garbage which are left in your home after the refurbishment. You will not regret if you book us.
"Thank you very much for the help. Your after builders cleaning services made my house livable again. Your cleaning crew came just on time and provided everything needed for the cleaning. After they finished with the job I was so happy with the result and you put my life in order again! – Carla"
Call us, be happy
Get in touch with our company and we will send our cleaners to take the best care of your home. You will see that we are the best in Leytonstone and that our after builders cleaning services can make you happy with your home's new look.
"After the reconstruction in the living room I was so excited to see the results and it came up that I was a bit disappointed at the same time. The builders left total mess and I felt overwhelmed. Splashes and dust in every nook. I found your after builders services and I am so pleased with your job! Thanks again! – Lola"