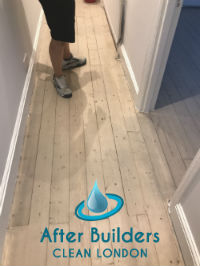 Where builders leave, we come in to clean up after them. A trained team in the Wandsworth field, providing after builders cleaning service with excellent quality and satisfactory results.
Anyone who is interested can just contact us for more information and the option of hiring our cleaners. We are available through the entire week for the comfort of our clients and our prices are affordable for budget which are more humble.
Short information of the entire service
Domestic Cleaning Prices
After Builders Cleaning
One Off Cleaning
Deep Cleaning
Regular Cleaning
from £23
£22
£22
£20
Every new client receives a flawless costumer support service. We make sure to explain to them how the entire service works from start to finish. We don't like it when our clients have no idea what they are paying for.
After Builders Cleaning vs Deep Cleaning: What's the Difference?
The after the builders cleaning service seems similar to the deep cleaning one, but it is not the same. There are several distinctions that include critical components of each service. Starting off, deep cleaning focuses on managing areas that usually go unnoticed during the regular cleaning process, but after-construction cleaning is vital for the cleanliness of the property following renovations when a lot of dust, filth, and garbage cause health issues and prevent you from moving back in. Another critical aspect is the assortment of tools and items that will be employed throughout each project. Our cleaning personnel will utilise high-quality tools and solutions specialised for the complete removal of all dangerous chemicals, dust, and other dirt that may have accumulated throughout the refurbishment process.
Our Professional After Builders Cleaning Process
We provide high-quality cleaning services that include a wide range of activities and methods. To assure their high quality, we supply our cleaning professionals with comprehensive work lists that they must adhere to during the job. Everything will be completed properly – strong cleaning chemicals and high-quality equipment will be utilised. You will receive fantastic outcomes.
We will remove all hazardous material, dust, and garbage that the restoration staff has left behind. The room's furniture and different surfaces will be polished and cleaned. All of the basic duties that are included in your service are outlined here.
To achieve the best final results, our cleaning experts will carefully pick the tools and products that will be used during the procedure based on the stain origins and the materials of your furniture.
Our professionals will collect and dispose of industrial waste pieces, as well as large debris that cannot be vacuumed.
Next, all furniture will be wiped down and cleaned with appropriate cleaning materials and methods.
If there is a lot of fine industrial dust, we will utilise special equipment to get rid of it entirely.
We will clean all materials removing stains left by paint or other products.
We will clean and polish all wooden surfaces in your property without causing damage.
Deep cleaning of glass, metal and tile areas throughout the property.
Our specialists will hoover all carpets and rugs using a professional vacuum cleaner. The floor will be washed.
All areas of the property will be disinfected and left immaculate for your arrival.
Request a Custom Cleaning Service quote
We will estimate a specific pricing quote for you based on the different chores you specified, as well as the size of the home, as soon as you have determined which particular service you are interested in and customise it. Your bill will include all relevant details, and you will be able to see precisely what you are being charged for. The final pricing will be unique and produced specifically for you. It is important to know that there will be no extra costs.
Book My Cleaning Today
When a client has more question, as long as they fall into the SW18 area, we will provide the with all of the answers that they need.
If we get hired, it becomes a priority for us to get to the client right on time. They made an appointment with us, we are going to follow it. It is expected of them to be home at that time as well, otherwise we are going to leave.
After Builders Cleaning Services provided by reliable professionals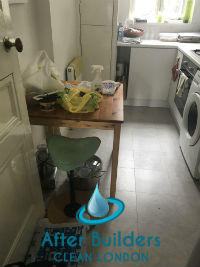 After we are in the client's home, we will set up our equipment and get to work. We do not require from the client any cleaning supplies, all that we need, we bring it ourself and all of the products we use are the best choice for the Wandsworth area.
The cleaning products we use are entirely Eco friendly, safe and healthy. It is not in our stile to attack a client's home with disgusting fumes. Also, the products we are using are not something that the client has to pay for.
"Your after builders cleaning services are just fabulous and it really helped me a lot. After the reconstruction I had to scrub probably a whole week till I get the proper atmosphere for living. But your cleaners did everything and only for couple of hours. Everything is sanitised and nobody can say there were builders at home. – Laura"
Our style of work
Hard work. That is the things that comes out of each and every single person of this team. They make sure that the after builders cleaning service keeps being on the crest of the wave of success.
"You are real life savers! I waited for so long to finish the construction work and at last I even couldn't use my newly refurbished home, because of the awful conditions. My home was in real need of cleaning and thanks to your after builders cleaning services I could use it immediately. Great job!- Henry"
It has been like this from the beginning, they work with passion in the SW18 Wandsworth field and make sure that their work leave satisfactory results and more and more clients come back.