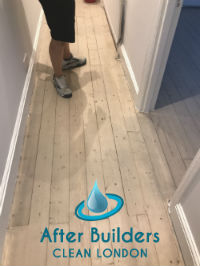 Doing a home renovation sure is fun. It gives you a chance to 'move in' a new home without actually moving houses. Home renovation can be done by the owner of the property or by professionals. The same goes for the cleaning up afterwards.
We offer you to take advantage of our professional after builders cleaning services today. Our after builders cleaning services will save you a lot of time, effort and money, we are professionals with abundant experience in the field of after builders cleaning and we guarantee perfect results without exceptions.
Contact us today and book our professional after builders cleaning services. We're working throughout the week, even on bank holidays and we cover Southfields. Contact us and you won't regret it.
We'll help you enhance your home
Domestic Cleaning Prices
After Builders Cleaning
One Off Cleaning
Deep Cleaning
Regular Cleaning
from £23
£22
£22
£20
If you've ever renovated your home, you surely know what a mess it is after the building process is done. Sadly, dust won't be confined only in the area which underwent renovation – rather, it'll consume your entire home. And don't even get us started on removing the building rubbish.
After Builders Cleaning vs Deep Cleaning: What's the Difference?
The after the builders cleaning service seems similar to the deep cleaning one, but it is not the same. There are several distinctions that include critical components of each service. Starting off, deep cleaning focuses on managing areas that usually go unnoticed during the regular cleaning process, but after-construction cleaning is vital for the cleanliness of the property following renovations when a lot of dust, filth, and garbage cause health issues and prevent you from moving back in. Another critical aspect is the assortment of tools and items that will be employed throughout each project. Our cleaning personnel will utilise high-quality tools and solutions specialised for the complete removal of all dangerous chemicals, dust, and other dirt that may have accumulated throughout the refurbishment process.
Our Professional After Builders Cleaning Process
To guarantee that we offer high-quality outcomes, we provide our cleaners with detailed lists outlining all of the processes they must take when executing a service. That way, you can be confident that nothing has been forgotten or ignored. We will utilise all of our expertise and experience, as well as professional tools and materials, to remove all traces of dust, filth, and stains from all areas of your house.
The cleaning service comprises dust and stain removal, vacuuming of carpets and upholstery, polishing and disinfecting of various surfaces, whether they are made of wood or glass, disinfection, and organising. The house will be ready for your arrival. Here's what to expect:
Your property will be thoroughly examined, and the best chemicals and techniques will be utilised to cure the stains you have at home. You may be confident that the best results will be delivered.
Industrial rubbish and large debris that cannot be vacuumed will be collected and disposed of by our specialists.
The cleaning experts will use efficient professional quality cleaning products to clean all surfaces and furniture.
Industrial fine dust will be cleaned using high-quality cleaning equipment.
Stains will be completely eliminated. No paint, grout or glue will be left behind on ay of the surfaces at your property.
Wooden furniture, tables, skirting boards and door and window frames will be polished with a suitable product.
Glass and tile surfaces in the kitchen and bathroom will be scrubbed and left immaculate.
The cleaners on our team will mop your floor after vacuuming all carpets and rugs using a special vacuum cleaner.
All commonly touched objects will be sanitised (remote controls, light switches, door handles, etc.).
Request a Custom Cleaning Service quote
When on the phone with our customer support representative, provide them with information about the service you would like to receive. You will be provided with a custom price quote that will be estimated for you based on all the additional services you booked, as well as the size and condition of your property. We will also provide you with a bill. That way, you will be able to see everything you are being charged for.
Book My Cleaning Today
If you decide to do the cleaning yourself, you need to know how to deliver a deep cleaning of your property. But that's not all – if you're not supplied with professional cleaning machines and detergents, you'll need more time to clean and the results you'll get in the end may not meet your expectations.
After Builders Cleaning in the area of SW18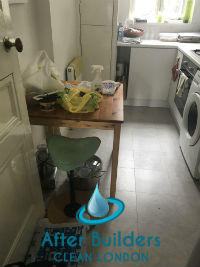 We, on the other hand, have professional equipment, cleaning products and knowledge. We'll eliminate clutter and dirt, arrange your home and let you enjoy your renovated place.
The price you'll pay for our service is peanuts compared to the results. We are available in SW18, call us and you won't regret it.
"Thanks to your after builders cleaning services I could move in my home on the same day after the construction project was over. I am really glad that I booked with you, because your cleaning techs did flawless job and you even charged me absolutely sensible. Moreover, you responded immediately. Just wonderful! – Nik"
About us
We've set up shop more than five years ago and ever since then all we've done is please our clients. Our technicians are trained to deliver utmost quality of service quickly and efficiently.
"My family and I had to rent a flat because of the thorough reconstruction of our home. When everything was over, we were so impatient to go back, but it was such a disappointment to find that mess. Thanks to your after builders cleaning services everything was sparkling and ready for use. Best wishes! – Debbie"
You can have a brand spanking new renovated property if you just call and book our services today. We are a leading company in the field of after builders cleaning based in Southfields.