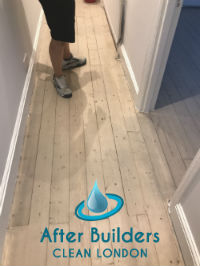 Our company is based in Vauxhall and we are proud to offer you our exceptional after builders cleaning services. We provide a great diversity of cleaning options that will guarantee your newly- renovated home is pristine clean and tidy.
With us you always get the best- high quality service, individual approach, astonishing results. Invest in your free time and book our services, let the top after builders cleaning experts in SW8 take care of your home!
Exceptional after builders cleaning services, custom-tailored cleaning plans
Domestic Cleaning Prices
After Builders Cleaning
One Off Cleaning
Deep Cleaning
Regular Cleaning
from £23
£22
£22
£20
Our services are flexible and we can easily adapt them to your needs and requirements. We know that each cleaning situation is unique and we design customized cleaning plans based on your wishes, preferences and budget.
After Builders Cleaning vs Deep Cleaning: What's the Difference?
Yes, after the builders cleaning is very similar to the deep cleaning service, however, it is not the same. There are many differences that include important aspects of each service. To begin with, deep cleaning focuses on managing areas which are usually overlooked during the regular cleaning process while after the builders cleaning is important for the cleanliness of the property post renovations when a lot of dust, grime and waste have been left behind. Another important thing is the set of tools and products that will be used throughout the projects. When performing the post renovation cleaning service, our cleaning professionals will use high quality tools and products in order to ensure complete elimination of all hazardous chemicals, dust and other filth that may prevent you from enjoying your new property.
Our Professional After Builders Cleaning Process
In order to provide you with high quality results, our cleaners will perform a number of cleaning tasks. They will be following task lists which will ensure that everything has been successfully performed and no jobs have been overlooked. The high quality tools and products will help them provide you with perfect results and leave your entire property immaculate and spotless.
Furniture will be wiped down and polished, as well as all surfaces, window and door frames and other areas. Dust and waste will be completely eliminated. Find a list of activities that will take place at your property as part of the service.
The first step of the cleaning service is the thorough inspection of the property and its condition. That will help the cleaners select a suitable and efficient cleaning method that will help them achieve fantastic outcomes.
The cleaners will gather and dispose of all waste and particles that are too big for the vacuum cleaner.
The property's items of furniture and surfaces will be cleaned down and dusted. Materials that are compatible with the materials will be used.
If there is a large amount of fine industrial dust, we will use special devices to eliminate all of it.
The cleaners will scrape off and eliminate all signs of stains (paint, concrete, glue and others).
Our cleaning experts will clean and wipe down all wooden surfaces using high quality products suitable for wood.
Surfaces in the bathroom and kitchen will be cleaned (tile, metal, plastic or concrete).
Floor cleaning, vacuuming and mopping. Including all carpets, rugs and even upholstery.
All commonly touched objects will be sanitised (remote controls, light switches, door handles, etc.).
Request a Custom Cleaning Service quote
A personalised price will be estimated for you. It will be determined by the demands of your project and the state of your property. You will be given a free pricing quotation over the phone, as well as a thorough bill outlining everything you are charged for. You will know precisely what you are paying for and can rest certain that there will be no hidden charges and that you will only have to pay for what you chose to receive.
Book My Cleaning Today
As part of our professional approach we provide detailed, deep disinfection of your entire home. We will meticulously clean your bathrooms and kitchen, we will refresh your carpets, blinds and curtains, we will make your windows spotless.
Each and every area in your home will get the attention it needs and your place will shine like never before.
Top-quality professional equipment, perfect results every time we clean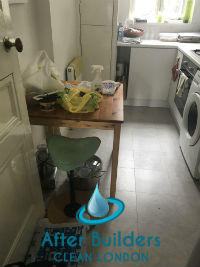 We use the most modern cleaning equipment and only all-natural cleaning methods and products. We are the only company in Vauxhallf that encourages green cleaning and is able to offer safe, effective, healthy cleaning solutions.
We work with the best and most experienced professional cleaners who attend high level training courses and have the competence to handle even the most complicated cleaning issues.
" Great after builders cleaning service! I would strongly recommend it to anyone. The prices are very affordable and the results are great as well. It is definitely worth the price. The cleaners are very nice and do a very detailed cleaning, even more than I expected. -Jennifer"
Highly-trained professionals, guaranteed customer satisfaction
Our team of experts will come to your home on time, professionally equipped and will get the job perfectly done in just a couple of hours. You will experience the pleasure of working with real professionals and you will enjoy nice, easy, stress-free cleaning process.
" I used this after builders cleaning service a while ago and I remembered that they were very nice at cleaning the house. So last week when I needed the service again I called them and I got the same high-quality service for the same reasonable price! -Mark"
Stop exerting yourself with cleaning and benefit from our exceptional services! We are at your disposal 7 days a week and on holidays and we have prepared great discount packages for you! We are waiting for your call and we promise top quality service, highly professional attitude!