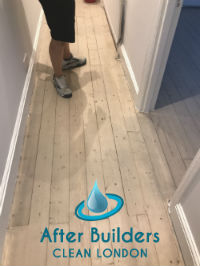 Give our company a chance and you will be happy you did. We are well founded cleaning supplier operating in Stockwell and we have developed our post builders cleaning specially for customers who find cleaning tedious and labour-intensive.
We realise that the cleanliness and hygiene are of great importance, especially post some reconstruction or repairs, that is why we wish to provide you with such clean environment.
Pristine cleaning results
Domestic Cleaning Prices
After Builders Cleaning
One Off Cleaning
Deep Cleaning
Regular Cleaning
from £23
£22
£22
£20
With our company's after builders cleaning services you can completely forget about grime, dust or some other post builders leftovers. We collaborate only with skilled and educated cleaning specialists who are able to exceed your expectations, leaving you breathless.
After Builders Cleaning vs Deep Cleaning: What's the Difference?
The after the builders cleaning service seems similar to the deep cleaning one, but it is not the same. There are several distinctions that include critical components of each service. Starting off, deep cleaning focuses on managing areas that usually go unnoticed during the regular cleaning process, but after-construction cleaning is vital for the cleanliness of the property following renovations when a lot of dust, filth, and garbage cause health issues and prevent you from moving back in. Another critical aspect is the assortment of tools and items that will be employed throughout each project. Our cleaning personnel will utilise high-quality tools and solutions specialised for the complete removal of all dangerous chemicals, dust, and other dirt that may have accumulated throughout the refurbishment process.
Our Professional After Builders Cleaning Process
To be able to deliver excellent results to all our customers, we offer complex cleaning solutions involving many steps and tasks. We generate a task list for all cleaning teams which they follow throughout the entire cleaning process. That way, no chores are left overlooked or ignored and we are certain that the best outcomes have been provided to our customers. All dust and grime will be removed from the entire property.
We offer dust, stain and grime removal from various surfaces such as carpets, upholstery, wooden and glass items, as well as organising, vacuum cleaning and disinfection of every corner of the property. Your home will be clean and ready for your arrival.
To achieve the best final results, our cleaning experts will carefully pick the tools and products that will be used during the procedure based on the stain origins and the materials of your furniture.
All waste and particles that are too large for the vacuum cleaner will be collected and disposed of by the cleaners.
The property's items of furniture and surfaces will be cleaned down and dusted. Materials that are compatible with the materials will be used.
Industrial fine dust will be cleaned using high-quality cleaning equipment.
The cleaners will scrape off and eliminate all signs of stains (paint, concrete, glue and others).
Our cleaning professionals will clean and wipe down any wooden surfaces with wood-safe solutions.
Bathroom and kitchen surfaces will be deep cleaned and polished.
Carpets and upholstery will be cleaned using a professional vacuum cleaner. The floor will be thoroughly washed.
All areas of the property will be disinfected and left immaculate for your arrival.
Request a Custom Cleaning Service quote
To customise the service even further, we will also provide you with a price estimate that has been customised for you. You may rest assured that you will know exactly what you are being charged for. We will estimate the cost of the service based on the size of your property, as well as the many different tasks you chose to include as part of your project. No hidden charges will be further placed on your bill.
Book My Cleaning Today
In order to increase the efficiency of their performance, we provide them with specialised cleaning equipment consisting of highly advanced materials and products.
All of our techs are specially trained and use specifically worked out strategies and methods which make it easier for them to handle any cleaning task. They utilise detergents which can fight against all forms of persistent stains and grime.
Only we can ensure the highest quality of after builders cleaning service in Stockwell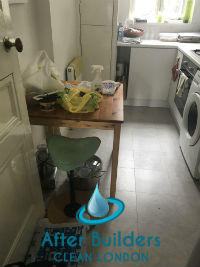 We know that there are many cleaning companies in SW9 but we also know that we are the best because we deeply appreciate our customers' opinion and we always work in accordance with their needs and desires. What makes us stand out is our economical prices along with individual attention as well.
If you have some specific requirements feel free to share them with us because you matter to us and our goal is to make you satisfied. We cannot wait to arranging you the helping hand you need with post builders cleaning.
" Your cleaners did a brilliant job! I used your service to clean up after the builders were done with the reconstruction of the baby's room and I have to say that this is one of the few reliable and reasonably priced cleaning services in town. I recommend them! -Phoebe"
Number one after builders cleaning services
We are waiting for you in our offices to tell you more about our company and our cleaning procedures. The most important thing you should know in advance is that we never stop until you are satisfied with the final results. We can turn even the dirtiest premise into unbelievably clean one. Let us show you that we are unbeatable.
" I want to share that when I used this service I was more than pleased with the result that I got and with the service overall. And with the price, though, it was very reasonable. The after builders cleaning team that I got to clean the house was extremely professional and good at their job. I could not have asked for more. Everything was great. -Lizzy"