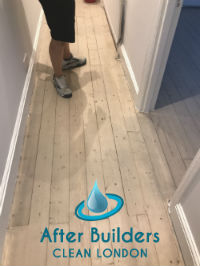 It is a must that after refurbishment, every premise needs to undergo a thorough cleaning. But how do you remove paint spills and glue stains without the necessary equipment and knowledge?
Today you do not have to think worry because our company offers after builders cleaning services and can assist you with this deep cleaning for a fair price.
Long-lasting sparkle effect thanks to our after builders cleaning services
Domestic Cleaning Prices
After Builders Cleaning
One Off Cleaning
Deep Cleaning
Regular Cleaning
from £23
£22
£22
£20
At our company we absolutely understand the importance of living in a clean and hygienic environment that is why we have designed our after builders cleaning services to cover every corner in the premise. Our packages include all the necessary procedures after a remodelling project- cleaning of the bathroom and the kitchen, dusting all furniture, picture frames, mirrors, light fixtures, vacuuming all carpets, mopping hard floors and washing the internal windows and so on.
After Builders Cleaning vs Deep Cleaning: What's the Difference?
A lot of people mistake the after the builders cleaning service for a deep cleaning one. Despite the fact that they both entail thorough cleaning of all areas and surfaces of the property, they serve completely distinct functions. The thorough cleaning is intended to restore the cleanliness of the home by cleaning and disinfecting hard-to-reach regions. The goal of the after builders cleaning solution is to remove industrial waste, dust, and stains from the property and prepare it for your return. Furthermore, the procedures and goods employed throughout these treatments will be very different. The products are all non-toxic and biodegradable, but during the post-renovation service, our cleaning professionals will use specific, professional grade instruments to make sure that everything that may cause irritations has been thoroughly removed.
Our Professional After Builders Cleaning Process
We generate thorough task lists with all chores that should be performed as part of the service. Our cleaning technicians carefully follow them to ensure the successful completion of everything. That way we are able to guarantee that the process is successful – the service is complex and involves a lot of different tasks. We will pick the most suitable team and provide them with everything they will need in order to eliminate all dust and grime.
You may rest assured that stains, paint, and waste will be removed from all corners and surfaces of the property. We have provided you with a list of the basic chores that will take place as part of your project.
Our cleaning team will carefully inspect your home, the stains and the particular materials will be treated with suitable cleaning methods and solutions. That way, maximum efficiency is guaranteed without causing any damage.
To prepare your home for the service, our cleaners will remove waste and debris from the entire property.
Furniture and other dusty surfaces will be wiped down and thoroughly cleaned with suitable solutions.
To remove all fine dust from all sections of the property, high-quality instruments will be employed.
All surfaces will be freed of stains left behind by concrete, grout, glue, paint or other materials.
Using proper cleaning products, all wood surfaces and furniture will be cleaned and polished.
Hard surfaces such as tile, concrete, metal or plastic will be scrubbed and polished.
Vacuum cleaning of all carpets, rugs and upholstery, as well as mopping of the entire floor.
The property will be prepared for your arrival and all door handles, remotes and light switches will be sanitised.
Request a Custom Cleaning Service quote
To customise the service even further, we will also provide you with a price estimate that has been customised for you. You may rest assured that you will know exactly what you are being charged for. We will estimate the cost of the service based on the size of your property, as well as the many different tasks you chose to include as part of your project. No hidden charges will be further placed on your bill.
Book My Cleaning Today
If you find post builders cleaning hard and tedious, then we are the right choice for you. We have been operating in this cleaning sector for many years and our experts are experienced in it. Thanks to their ambition and hard work, today we are happy to serve such great amount of satisfied customers.
More than marvellous after builders cleaning services in South Kensington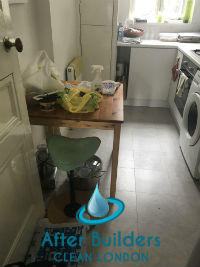 Our aim is to deliver such service that can make you satisfied with your choice. Let us help you get rid of all the post building waste, debris and dirt. For a couple of hours we can make your home clean and disinfected. Do not procrastinate any more and give us a ring today.
Once you seize the opportunity of booking with us you will look for us again. From us you can expect only immaculate results, professional attitude and individual approach. We will not disappoint you.
" Your service was recommended to me and I hired it because of your very economical prices. I had a fun time with the cleaners, they were very friendly and funny. They managed to get the after builders cleaning done in under 3 hours, which would have probably taken me 3 days to do. Many thanks to the cleaners! -Bob"
Unmatched after builders cleaning services in SW7
With us you can rest assured that your home will be perfectly clean after our session. Our experted cleaners will take the most gentle care of it, while you enjoy your free time. Establish a contact with us today or visit us in South Kensington and you will be happy tomorrow.
" Hey, I just wanted to say that I loved your after builders cleaning service very much. My entire experience with your company was nice. Your cleaners really are good at their job, they cleaned my apartment in detail and it looked amazing, all dust and stains were gone. -Rachel"