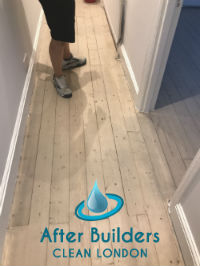 Having your house renovated is always a good thing. The changes of the interior bring new, pleasant vibes in your home. However, it takes some effort to see the positive result after the builders leave your house. After all the work there is dirt and dust everywhere. This is why our company offers you the best after builders cleaning in Shadwell.
If you decide to hire our service we promise you that you won't regret your decision. All of our professional cleaners know how to bring to light the best results and help you see the new look of your house. We always try to pay attention to every detail and perform the best cleaning. If you hire us we will bring the comfort to your home whenever you most need it.
Highest quality of service in Shadwell
Domestic Cleaning Prices
After Builders Cleaning
One Off Cleaning
Deep Cleaning
Regular Cleaning
from £23
£22
£22
£20
Thanks to the professional equipment and cleaning solutions that our cleaners use, you can be sure that your home is going to look extra good and you will be ale to enjoy the renovation of your house.
After Builders Cleaning vs Deep Cleaning: What's the Difference?
You may believe that post-renovation cleaning services and deep cleaning services are interchangeable. They are, however, not, and we are going to explain why. The key difference between the two is the aim – post-renovation cleaning will remove industrial waste, debris, filth, and dust from your property and prepare it for your arrival. For the particular waste type, specialised tools and equipment will be utilised. Meanwhile, the deep cleaning focuses on regularly-overlooked places ensuring that every inch of the home is in pristine condition. Our cleaning professionals will use effective, high-quality cleaning solutions to ensure complete removal of grease, buildup, mildew, and general filth during the deep cleaning process.
Our Professional After Builders Cleaning Process
The cleaning crew will come to your place fully prepared with all equipment and supplies necessary to produce high-quality results. They will adhere to thorough task lists that include all jobs that must be completed as part of the service. They will accomplish excellent results thanks to the strong cleaning solutions and professional quality tools and gadgets.
Dust cleaning and stain removal will be performed, as well as complete cleansing and disinfecting of all furniture, floors and surfaces. The following is a list of the basic duties that will be performed throughout your service:
Your property will be thoroughly examined, and the best chemicals and techniques will be utilised to cure the stains you have at home. You may be confident that the best results will be delivered.
All rubbish and industrial waste left behind will be collected and disposed of.
All furniture and surfaces in the property will be wiped down and dusted. Products that are suitable for the particular materials will be used.
Powerful machines will be used to remove all of the fine dust that has been left all over your property.
We will clean all materials removing stains left by paint or other products.
Efficient cleaning products safe for wood will be used to clean all wooden furniture and surfaces.
All hard surfaces, including glass tile and metal, will be cleansed and polished.
Hard floors will be thoroughly swept and mopped. Carpets and upholstery will be professionally vacuum cleaned.
The property will be prepared for your arrival and all door handles, remotes and light switches will be sanitised.
Request a Custom Cleaning Service quote
To further personalise the service, we will also present you with a pricing estimate that has been personalised for you. You may be confident that you will be aware of exactly what you are being charged for. We will estimate the cost of the service based on the size of your property and the numerous chores you have chosen to include in your project. There will be no further charges added to your statement once the cost has been determined.
In our company we train all of our cleaning experts to do their best in order to prove the quality of our company's after builders cleaning service. We will be glad if you call us and hire our staff.
Very affordable service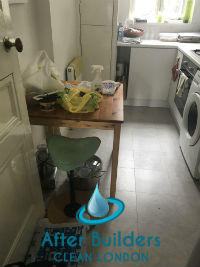 Despite the fact that we try to maintain the excellency of our work we still want to offer the most affordable quality after builders cleaning service. We hope that you will trust us with your property and let us take care of it.
We assure you that for the price you will pay for our service you will receive the help of the most wonderful professional cleaners in Shadwell. Call us right now and book our service and we will show you great results.
"We decided to hire the cleaners in your company to ensure the hygienic and liveable condition of our lounge after plastering the walls and ceiling. They implemented effective and speedy cleaning which made the room spotless and presentable after a few hours. We are very happy with the service you provided to us. – Ethan"
Well-experienced professional cleaners
All of our cleaning experts have many years in the after builders cleaning field. Thanks to that they know how to turn the mess that is left after the builders into sparkling clean and beautiful space which you can enjoy. If you hire our company we will reveal to you the positive changes in your home.
"We made a few interior changes in the appearance of our bedroom which included replacing the wallpapers and plastering the ceiling. We used the cleaning services of your company and had the room sanitised very well. The bedroom is in perfect condition and we could use it the same day on which the cleaning was implemented. – Erin"