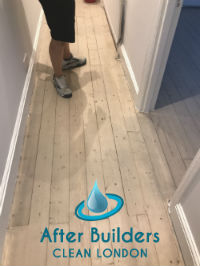 When you have already made the first step towards improving your home environment, speaking about its recent refurbishment, now it is time to consider taking the next one- the massive cleaning which also has to be done in the most proper way.
If you cannot take a delight of your renovated home due to all the builders waste, debris, rubble, paint and glue spills all over the floor and walls, we are here to make you an irresistible offer.
Dependable after builders cleaning services
Domestic Cleaning Prices
After Builders Cleaning
One Off Cleaning
Deep Cleaning
Regular Cleaning
from £23
£22
£22
£20
We are well established contractor that specialises in the after builders cleaning. Hundreds of residents of Bethnal Green have already tried our services and remained satisfied because we have provided them with the desired outcome.
After Builders Cleaning vs Deep Cleaning: What's the Difference?
The after-builder cleaning service can at times be confused with the thorough cleaning service. However, there are important distinctions between the two, which we will get into for you. During the deep cleaning service, your property will be completely cleaned and disinfected (this includes hidden places that are sometimes overlooked). When it comes to post-renovation cleaning, expect the cleaning staff to efficiently remove any industrial waste, fine dust, and other filth. The specialists will use specialised tools and procedures to remove all dirt that prevents you from enjoying your newly refurbished house. Strong solutions that dissolve grease and dirt are used during the deep cleaning procedure – they are different from the ones used during the post renovation service, making this another significant difference.
Our Professional After Builders Cleaning Process
To be able to deliver excellent results to all our customers, we offer complex cleaning solutions involving many steps and tasks. We generate a task list for all cleaning teams which they follow throughout the entire cleaning process. That way, no chores are left overlooked or ignored and we are certain that the best outcomes have been provided to our customers. All dust and grime will be removed from the entire property.
We offer dust, stain and grime removal from various surfaces such as carpets, upholstery, wooden and glass items, as well as organising, vacuum cleaning and disinfection of every corner of the property. Your home will be clean and ready for your arrival.
Your property will be carefully inspected and the most suitable products and tools will be used to treat the particular stains you have at home. You may rest assured that the best outcomes will be provided.
The cleaning procedure starts once the skilled professionals have removed all rubbish, industrial debris, and other dirt.
Various surfaces and furniture pieces will be carefully wiped down with high quality cleaning solutions.
The industrial fine dust will be removed with the use of high quality cleaning devices.
Stains left behind by concrete, grout, glue, paint, or other materials will be removed from all surfaces.
Using proper cleaning products, all wood surfaces and furniture will be cleaned and polished.
Glass and tile surfaces in the kitchen and bathroom will be scrubbed and left immaculate.
using a professional vacuum cleaner, our experts will hoover all carpets and rugs. The floor will be mopped.
Items, such as light switches, door handles, remote controls and faucets will be sanitised.
Request a Custom Cleaning Service quote
To further personalise the service, we will also present you with a pricing estimate that has been personalised for you. You may be confident that you will be aware of exactly what you are being charged for. We will estimate the cost of the service based on the size of your property and the numerous chores you have chosen to include in your project. There will be no further charges added to your statement once the cost has been determined.
Our company has spent considerate amount of years in this cleaning industry which helped us to exceed the expectations of our hundreds of customers. Do not torment yourself with cleaning and scrubbing, just call us to reserve our company's carpet cleaning services and your home can sparkle once again!
Trust us without having second thoughts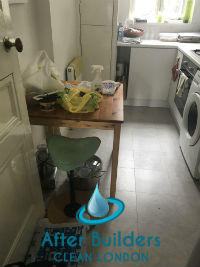 We believe that everybody deserves to live in a clean and tidy home atmosphere, that is why we always provide people with the highest quality of services. We even set fair prices so that more and more can benefit from our excellent clean ups.
We can guarantee you pristine results thanks to our professional cleaners who even provide themselves with the most advanced cleaning detergents and tools for which you do not have to pay anything.
"We decided to use the cleaning services which you provide to ensure the hygienic and neat condition of the rooms in our house after implementing several changes in its interior. The workers left a lot of splatters, dust and debris. The after builders cleaning we received from your company had impressive outcome and we could use the rooms right away. – Mollie"
Competent and adequate after builders cleaning in Bethnal Green
We love to think of our experts as the lords of the after builders cleaning. They are simply the best in Bethnal Green and many others try to copy their strategies and methods but without success.
They are without a rival in this cleaning industry and due to their knowledge and skills they are always ready to provide you with session of the highest standards.
"We provided a few improvements in our flat which included painting of the doors, plastering the walls and other work. After the decorators left we contacted this company to order the after builders cleaning we needed. The staff who were sent implemented effective and professional cleaning work and we could rent out the flat. – Connor"
Make yourself sure that you are making the right choice and turn to our company. Our after builders cleaning services can fit into every home and budget.