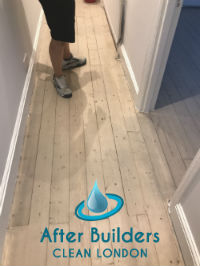 A renovation project is done successfully only when the last detail is taken care of. Let our professional cleaners in Plaistow put the final touches on your reconstructed or repaired home in order to enjoy it better.
Living in such dynamic world, today it absolutely makes sense to take advantage of a professional cleaning company to handle the post builders cleaning needs since it is not something to be done so easily.
The most profound after builders cleaning
Domestic Cleaning Prices
After Builders Cleaning
One Off Cleaning
Deep Cleaning
Regular Cleaning
from £23
£22
£22
£20
Get in touch with us or come to our administrative headquarters in Plaistow whenever you are looking for somebody to handle the undesired leftovers, to erase dust and grime, to deal with stains, glue or paint, or whatever unwanted side effects of the remodelling work.
After Builders Cleaning vs Deep Cleaning: What's the Difference?
Deep cleaning and after builders cleaning may appear to be the same thing, but they are not, and we will explain why. The deep cleaning service includes cleaning and disinfection of all corners of the property (particularly those that are frequently disregarded during the normal cleaning schedule). The post-renovation cleaning service concentrates on removing fine dust and industrial debris that the cleaning crew has left behind that may cause allergies or other health issues. Another notable distinction is the techniques employed for both services. Deep cleaning involves the use of powerful cleaning solutions that dissolve buildup and filth, whereas after the builders cleaning requires the use of professional grade instruments to efficiently remove any rubbish, stains, grime, and debris that prevent you from enjoying your home.
Our Professional After Builders Cleaning Process
The cleaning team that will be performing at your property will arrive fully equipped with all tools and products that will help them achieve high quality results. They will be following detailed task lists which contain all tasks that need to take place as part of the service. The powerful cleaning solutions and professional grade tools and devices will help them achieve great results.
Expect dust and stain removal, as well as thorough scrubbing and disinfection of all furniture, wooden, glass and tile surfaces. Find a list of the basic chores that will be performed during your service below:
Our cleaning team will carefully inspect your home, the stains and the particular materials will be treated with suitable cleaning methods and solutions. That way, maximum efficiency is guaranteed without causing any damage.
All rubbish and industrial waste left behind will be collected and disposed of.
The cleaning experts will ensure that all furniture is wiped down and cleaned using the proper cleaning supplies that will not cause damage.
The cleaners will use high quality cleaning devices to remove all fine industrial dust left behind.
Stains will be completely eliminated. No paint, grout or glue will be left behind on ay of the surfaces at your property.
All wooden items in the house will be cleaned and polished using appropriate materials.
Hard surfaces such as tile, concrete, metal or plastic will be scrubbed and polished.
Carpets and upholstery will be vacuum cleaned with a special professional vacuum cleaner. The entire floor will be mopped.
All items that are handled on a daily basis will be thoroughly disinfected in time for your arrival.
Request a Custom Cleaning Service quote
The customer service representative you are working with will provide you with a price estimate for your cleaning service. The total price will be calculated for you depending on the many cleaning activities that you want to book as part of the project. We will also provide you with a bill to ensure that you understand precisely what you are paying for. Everything you will be charged for will be listed there. There will be no additional costs.
Book My Cleaning Today
First of all, we offer you our flexible after builders services to be customised to your specific needs. If you need us to take care of your entire cleaning or just need a part of it to done, it is absolutely all right with us since we work completely according to your preferences.
Enjoy the numerous benefits of our after builders cleaning services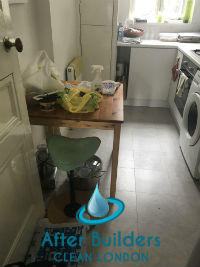 If you book with us, we can save you not only time but money as well. Our services are reasonably priced and will not shake your budget at all.
We collaborate only with the best cleaners Plaistow has to offer. They are able to provide you with high quality of outcome after every project they tackle. They posses years of experience in this sector so you do not have to worry about anything since your home will be in the best hands.
"The reconstruction of my house took a lot of time and we needed to move out while they worked. And still, when they finished with the job, we couldn't use the house, because the conditions didn't allow us. Thanks to your after builders cleaning services, we could use our house in a flash. You did brilliant job! – Rob"
Expert customer services
You can easily book our after builders cleaning services since we are always available for you. We are open seven days of the week plus public holidays. Our lines are always at your disposal and you can even reach us via phone call or a chat. If you want to meet our cleaners in advance, you can always come to our office as well.
"I had builders in my home to repair the bathroom and everything was covered with dust and splashes and plaster and whatever you can think of. Thanks to your after builders cleaning services I got the control of my home back and everything was sparkling clean. Great job, guys. Definitely have my top rate! – Harry"
If you wish to have your recently renovated home cleaned, make sure to get in touch with us.