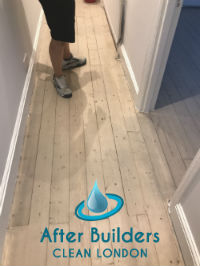 Renovating your home is always a good thing, especially when you take big part in turning your visions into reality. However, sometimes it is hard to see the final result as it is, since there are piles of dirt and dust after the builders. If you hire our company we can help you enjoy the full beauty of your home.
We offer the best after builders cleaning in entire Canary Wharf. If you call us right now we will make sure to show you only the highest quality of service and we will prove to you that our staff is the best one you could wish for. We strive to show the best final results every time our customers hire us.
Highest quality services
Domestic Cleaning Prices
After Builders Cleaning
One Off Cleaning
Deep Cleaning
Regular Cleaning
from £23
£22
£22
£20
If you live in Canary Wharf you should hire our company's after builders cleaning service in order to see for yourself how amazing our professional cleaners are. They will never disappoint you and we can promise you that the quality of our work is always of the highest level.
After Builders Cleaning vs Deep Cleaning: What's the Difference?
Even though the cleaning after renovations and the deep cleaning services are similar and readily confused, they are not the same. While the key objective of both is to clean and disinfect all places and surfaces properly, the thorough cleaning involves corners that are sometimes overlooked, whereas the post-renovation cleaning is more concerned with proper removal of industrial waste and dust, as well as toxic material that may be causing allergic responses or irritations. Another significant distinction is the equipment and products utilised in both jobs. To eradicate dust, mould, germs, and other contaminants, high grade non-toxic materials will be used throughout the deep cleaning service. When completing the after builders cleaning service, our cleaning professionals will utilise specialised equipment to remove debris and dust.
Our Professional After Builders Cleaning Process
We provide high-quality cleaning services that include a wide range of activities and methods. To assure their high quality, we supply our cleaning professionals with comprehensive work lists that they must adhere to during the job. Everything will be completed properly – strong cleaning chemicals and high-quality equipment will be utilised. You will receive fantastic outcomes.
We will remove all hazardous material, dust, and garbage that the restoration staff has left behind. The room's furniture and different surfaces will be polished and cleaned. All of the basic duties that are included in your service are outlined here.
To obtain the finest end results, our cleaning professionals will carefully choose the tools and solutions that will be used during the operation based on the stains and the materials of your furniture.
First, the cleaners will eliminate all waste and larger debris from the premised.
Various surfaces and furniture pieces will be carefully wiped down with high quality cleaning solutions.
The industrial fine dust will be removed with the use of high quality cleaning devices.
All surfaces will be freed of stains left behind by concrete, grout, glue, paint or other materials.
All wood furniture, window sills, skirting boards, and other surfaces will be cleaned and polished.
Deep cleaning of glass, metal and tile areas throughout the property.
A professional device will be used to vacuum the upholstery and carpets. The hard floors will also be vacuumed, then mopped.
The property will be disinfected, organised and prepared for when you are ready to move back in.
Request a Custom Cleaning Service quote
To customise the service even further, we will also provide you with a price estimate that has been customised for you. You may rest assured that you will know exactly what you are being charged for. We will estimate the cost of the service based on the size of your property, as well as the many different tasks you chose to include as part of your project. No hidden charges will be further placed on your bill.
Book My Cleaning Today
Thanks to the cleaning equipment and products that we use, the final result after our cleaning services is always a positive one.
Very affordable prices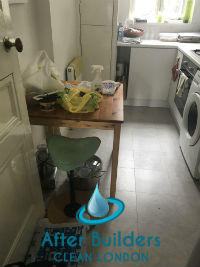 You will be amazed how inexpensive our services are, especially considering the quality of our work. One of the most important things for us is keeping low price rates while improving our services.
We know that most renovations cost a lot of money and this is why we try to offer the most affordable after builders cleaning service. We really think that the quality of cleaning shouldn't depend on how high the price of the service is. Call us now and we will offer you the most reasonable prices in Canary Wharf.
"Thanks a lot for the help! After the builders at home, I could see nothing else, than dust and paint splashes. It was hopeless situation but your after builders cleaning services really did the job brilliantly. Your team worked hard and precisely and everything was sparkling in a flash. Absolutely worth it! – Mona"
Customers are essential part of the company
In our company we always pay special attention to our customers because they are very important for us. For us proving our quality of work is big part of the success of our cleaning services. We are proud to say that our list of regular clients is quite long and we are always trying to satisfy their needs.
"We reconstructed the arrangement of the rooms in my house, so every nook was permeated with grime and debris. Thick clouds of dust were floating in the air and I was in need of help to tackle with this. Thanks to your after builders cleaning services I had the best look of my house ever. Every nook was just excellent! – Terry"