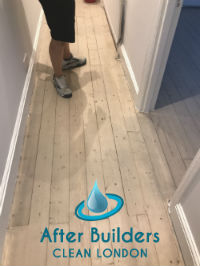 When it comes to home renovation, there are now all sorts of ways to dot it by yourself without spending all of your savings. And, of course, if you're aiming to a total renovation of your property, you can always book professionals to assist you.
Whichever way you choose for the renovation of your property, however, don't think you can escape the dust and building rubbish because you just can't. Dust can cause a lot of trouble if it's not wiped away. The reason is that dust left after renovation contains much more toxic specks than domestic dust and these can cause serious allergic reactions and breathing difficulties when inhaled.
The after builders cleanings everyone in Penge loves
Domestic Cleaning Prices
After Builders Cleaning
One Off Cleaning
Deep Cleaning
Regular Cleaning
from £23
£22
£22
£20
And, let's face it – however fancy you renovated your property, if you fail to clean it properly afterwards it'll never look as good as it was supposed to be. Don't worry, though – you're not the one to clean the place. You can always book professionals for the cleaning process, too.
After Builders Cleaning vs Deep Cleaning: What's the Difference?
A lot of people mistake the after the builders cleaning service for a deep cleaning one. Despite the fact that they both entail thorough cleaning of all areas and surfaces of the property, they serve completely distinct functions. The thorough cleaning is intended to restore the cleanliness of the home by cleaning and disinfecting hard-to-reach regions. The goal of the after builders cleaning solution is to remove industrial waste, dust, and stains from the property and prepare it for your return. Furthermore, the procedures and goods employed throughout these treatments will be very different. The products are all non-toxic and biodegradable, but during the post-renovation service, our cleaning professionals will use specific, professional grade instruments to make sure that everything that may cause irritations has been thoroughly removed.
Our Professional After Builders Cleaning Process
We guarantee the high quality of all services delivered by us and work hard to keep up with our customers' expectations. We follow a detailed and complex process to ensure that each step has been completed. What is more, we utilise a number of specialised tools, techniques and cleaning solutions that help us increase the quality of the final outcomes.
The thorough cleaning of your property after renovations involves thorough scrubbing, polishing and disinfection of all surfaces around the property, dust and grime elimination, special surface cleaning, floor care and other tasks that are specific for this type of cleaning. Here are a few of the basic tasks that will take place:
To obtain the finest end results, our cleaning professionals will carefully choose the tools and solutions that will be used during the operation based on the stains and the materials of your furniture.
To prepare your home for the service, our cleaners will remove waste and debris from the entire property.
Furniture and other dusty surfaces will be wiped down and thoroughly cleaned with suitable solutions.
The fine dust left behind all over your property will be eliminated using special high quality tools.
Stains will be completely eliminated. No paint, grout or glue will be left behind on ay of the surfaces at your property.
All wooden furniture and surfaces will be cleaned using effective wood-safe cleaning chemicals.
Deep cleaning of glass, metal and tile areas throughout the property.
Vacuum all carpets, rugs and upholstery, as well as mop the whole surface of the floor.
To ensure that the property is ready for your arrival, we will sanitise every corner of it.
Request a Custom Cleaning Service quote
The price for the service you receive will be estimated personally for you. All cleaning tasks that you decided to add to your service, and the size of your property will affect the cost of your project. A bill will be generated for you and you will know exactly what you are paying for. Once you receive the price estimate, the number will be final.
Book My Cleaning Today
If you book our professional after builders cleaning services we'll disinfect your renovated property top to bottom, left to right without exceptions. We're supplied with ultramodern cleaning machines and we're using only Eco-friendly cleaning products.
Guaranteed cleaning service – what all of you dream of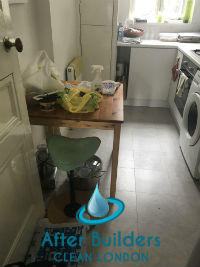 We are well-known all over Penge because we deliver our professional after builders cleaning services with expedition. We're never late for an appointment and we'll never waste your time, too.
We're so confident of our cleaning services that if we ever fail to deliver the best service we promise, we'll clean again, and it'll be free of charge. Our after builders cleaning company is the only one in Penge whose service is guaranteed. And that's another reason why people like us so much.
"This is what I call a professional cleaning company. Everything from the first phone call to the very end was amazing. Booking with you so easily and quickly. I called them for after builders cleaning services and on the next I had my property deeply cleaned. What a great company.- Quentin"
Book us and you'll fall in love, too
We promise we will make you happy if you just book our professional after builders cleaning services. We'll eliminate all dust and building rubbish from your property, erase all paint and cement stains. We'll do that quickly and at affordable rates, too. Book our professional services today, you won't regret it.
"I am more than satisfied with this company's after builders cleaning services. They delivered such incredible services that they managed to eliminate paint smell, glue stains and builders debris. What could be better than this. I highly recommend this company because it is the best I have ever come across.- Kim"