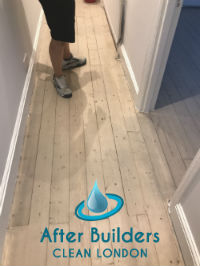 If you want your renovated property to look as good as you imagined it, don't turn a blind eye on the cleaning process after the renovation is done. Any renovation, however big or small it is, lets dust and rubbish take over your home. What's more important, though, is that the dust left after a renovation is incredibly toxic and if not completely eliminated, it can cause serious health problems.
That's why if you want your renovated property to be not only beautiful, but also healthy, make sure to clean it. Take aside several days, not just a few hours – the time you'll need cleaning your property after a renovation is a lot more than you might think.
Making you happy at all costs
Domestic Cleaning Prices
After Builders Cleaning
One Off Cleaning
Deep Cleaning
Regular Cleaning
from £23
£22
£22
£20
But why torture yourself with the cleaning process when you can have a disinfected property without lifting a finger? Just call us and book our professional after builders cleaning services. We're based in Sydenham, we're also experienced and diligent. We guarantee best results without exceptions.
After Builders Cleaning vs Deep Cleaning: What's the Difference?
A lot of people mistake the after the builders cleaning service for a deep cleaning one. Despite the fact that they both entail thorough cleaning of all areas and surfaces of the property, they serve completely distinct functions. The thorough cleaning is intended to restore the cleanliness of the home by cleaning and disinfecting hard-to-reach regions. The goal of the after builders cleaning solution is to remove industrial waste, dust, and stains from the property and prepare it for your return. Furthermore, the procedures and goods employed throughout these treatments will be very different. The products are all non-toxic and biodegradable, but during the post-renovation service, our cleaning professionals will use specific, professional grade instruments to make sure that everything that may cause irritations has been thoroughly removed.
Our Professional After Builders Cleaning Process
The cleaning team that will be performing at your property will arrive fully equipped with all tools and products that will help them achieve high quality results. They will be following detailed task lists which contain all tasks that need to take place as part of the service. The powerful cleaning solutions and professional grade tools and devices will help them achieve great results.
Expect dust and stain removal, as well as thorough scrubbing and disinfection of all furniture, wooden, glass and tile surfaces. Find a list of the basic chores that will be performed during your service below:
The cleaning experts will carefully inspect the entire property and its condition. They will select the most suitable cleaning methods that will resolve all problems in the best way possible.
Our professionals will collect and dispose of industrial waste pieces, as well as large debris that cannot be vacuumed.
All furniture pieces and other surfaces will be cleaned. The cleaners will use suitable cleaning products for the materials at hand.
If there is a lot of fine industrial dust, we will utilise special equipment to get rid of it entirely.
Paint, grout, and other substance stains will be scraped off and properly cleaned.
All wooden furniture and surfaces will be cleaned using effective wood-safe cleaning chemicals.
Deep cleaning of glass, metal and tile areas throughout the property.
After vacuuming all carpets and rugs using a special vacuum cleaner, the experts on our team will mop your floor.
The property will be disinfected, organised and prepared for when you are ready to move back in.
Request a Custom Cleaning Service quote
The customer service representative you are working with will provide you with a price estimate for your cleaning service. The total price will be calculated for you depending on the many cleaning activities that you want to book as part of the project. We will also provide you with a bill to ensure that you understand precisely what you are paying for. Everything you will be charged for will be listed there. There will be no additional costs.
Book My Cleaning Today
Our after builders cleaning service is entirely customer-satisfaction oriented. Apart from the checklist of cleaning tasks we perform in each room of your property to guarantee maximum bacteria and dust elimination, we're also able to perform other cleaning tasks upon your request.
Highest quality of service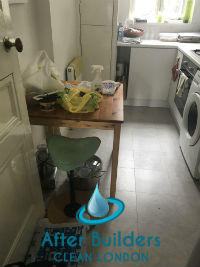 We guarantee that if you choose our professional after builders cleaning services, your renovated property will be the cleanest in Sydenham. We'll make you forget all about the nasty building rubbish and unwanted paint stains, too.
Our professional after builders cleaning services are delivered by experienced technicians with abundant experience in the field of after builders cleaning. Our company is supplied with ultramodern cleaning tools and materials and with them we'll completely disinfect your renovated property.
"I called in your cleaners to clean my remodelled bedroom yesterday and I want you to know that they are second to none. It was such a pleasure to find my home sparkling even post construction. I will definitely recommend you to all my friends and relatives. Your after builders cleaning services rock!- Cathy"
Lilliputian prices, Gigantic results
Our after builders cleaning services can be yours for peanuts any day of the week and even on bank holidays. Our prices are so affordable because we want to satisfy our clients, not drill a hole in their pockets.
Contact us and book our professional after builders cleaning services at your convenience, we're rolling in Sydenham.
"I used your after builders cleaning services last month and everything was simply amazing. Your cleaners came in the morning and a few hours later everything was in perfect condition. It was like there has never been any rumble or industrial dust. I was so impressed by your company that I will definitely call you again.- Henrietta"