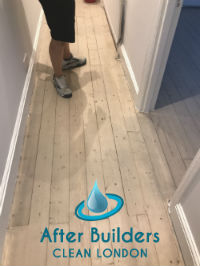 If the mess and clutter that the builders made after they finished renovating a home are a challenge to clean, a few professionals will handle the job with ease. Our company's after builders cleaning service is among some of the best choices on the Paddington market.
The team behind this service is dedicated to deliver excellent quality with very satisfying results, and they love to impress all of the new clients.
A smooth step by step service
Domestic Cleaning Prices
After Builders Cleaning
One Off Cleaning
Deep Cleaning
Regular Cleaning
from £23
£22
£22
£20
Our job starts when a client calls us. We make sure to provide them with all of the information they need to know about the after builders cleaning service. We like our clients to know what they pay for. We will also answer any question that falls into the Paddington area.
After Builders Cleaning vs Deep Cleaning: What's the Difference?
The after-builder cleaning service can at times be confused with the thorough cleaning service. However, there are important distinctions between the two, which we will get into for you. During the deep cleaning service, your property will be completely cleaned and disinfected (this includes hidden places that are sometimes overlooked). When it comes to post-renovation cleaning, expect the cleaning staff to efficiently remove any industrial waste, fine dust, and other filth. The specialists will use specialised tools and procedures to remove all dirt that prevents you from enjoying your newly refurbished house. Strong solutions that dissolve grease and dirt are used during the deep cleaning procedure – they are different from the ones used during the post renovation service, making this another significant difference.
Our Professional After Builders Cleaning Process
Our cleaning services are thorough and involve a wide range of cleaning tasks. To make sure that no cleaning chores have not been overlooked, we provide our cleaning professionals with thorough task lists which they will follow throughout the entire surface. High quality tools and products will be utilised and the best quality final results will be delivered to you.
Fine dust and industrial waste will be eliminated from every corner of the room. Furniture will be polished and everything will be disinfected. Below, you can find a list of all basic cleaning chores that will be included in your project.
Before the actual cleaning begins, the cleaning experts will carefully inspect the area. They will pick the best cleaning solutions and methods that will work best for the type of stains and grime you have at home.
Large debris and waste will be disposed of. The property will be prepared for the actual cleaning.
The cleaners will wipe down all furniture using suitable cleaning products that will not damage the materials.
High quality tools will be used in order to remove all fine dust from all areas of the property.
Paint, grout, and other substance stains will be scraped off and properly cleaned.
Our cleaning professionals will polish all wooden surfaces in the house with appropriate materials.
Surfaces in the bathroom and kitchen (tile, metal, plastic or concrete) will be cleaned.
Hard floors will be thoroughly swept and mopped. Carpets and upholstery will be professionally vacuum cleaned.
The property will be disinfected, organised and prepared for when you are ready to move back in.
Request a Custom Cleaning Service quote
The price for the service you receive will be estimated personally for you. All cleaning tasks that you decided to add to your service, and the size of your property will affect the cost of your project. A bill will be generated for you and you will know exactly what you are paying for. Once you receive the price estimate, the number will be final.
Book My Cleaning Today
If we get hired, it's a priority for us to get to the client's home right on time. They made an appointment with us and we are going to follow it. The client is also expectant to be home at that time, otherwise, we will just turn around and leave.
Our workers are trained and experienced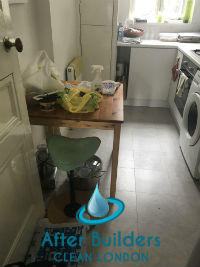 There is no need for the client to provide us with any cleaning supplies, after we are in their home, we will bring in our own equipment and and products. Everything we use is professional and recommended in the Paddington field as most effective.
The cleaning products we use are completely safe, healthy and Eco friendly and they are not included in the price of the after builders cleaning service.
"Your after builders cleaning techs were polite, diligent and punctual. They delivered flawless results in no time and used their own cleaning materials. They assured me that the detergents are free of toxins, which was important for me. I definitely recommend you to anybody, who just finished the reconstruction at home! – Nicole"
We start working on every room individually, making sure that it's spotless when we leave it and move to the next one. Every room is thoroughly cleaned from top to bottom without leaving even the most obscure areas untouched.
All client receive equal quality service.
You get the full service for the price.
You have control over the service.
We work subtly and really fast.
The strength behind the service
It's all thanks to the people who make this happen. The people who make up the team of the after builders cleaning service, who work hard to leave every single client who has chosen us, completely satisfied.
"That is what I call fantastic job! Your after builders cleaners did a miracle with all the mess, which was left after the reconstruction. Your provided my home with thorough cleanliness and delivered all the needed cleaning materials. Your personal approach really astonished me and you complied with all of my needs. – Jonny"
This team is dedicated and works with passion in the Paddington field. They keep this service on the rise and don't let it fall off the crest of the wave.