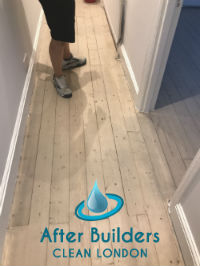 Once a home has been renovated, there needs to be some cleaning done. For some situations, more professional steps can be taken. With our company's after builders cleaning service, every home is thoroughly cleaned from top to bottom from all of the commotion that the workers had raised.
Our entire team is trained for this job and most of them have previous experience in the Bayswater industry. They work and are eager to impress the next new client.
We work with flow, following steps that make the service simple and effective
Domestic Cleaning Prices
After Builders Cleaning
One Off Cleaning
Deep Cleaning
Regular Cleaning
from £23
£22
£22
£20
For everything to start off, first a client has to call us. From that point, we provide them with an amazing costumer support service, explaining to them how the after builders cleaning service works from beginning to end.
We make sure that our clients know what they are paying for, and if they have any more question about the Bayswater area, we will provide them with the answers.
After Builders Cleaning vs Deep Cleaning: What's the Difference?
Deep cleaning and after builders cleaning may seem similar but they are not and we will explain the main differences for you. The deep cleaning service includes thorough scrubbing and disinfection of all corners of the property (especially areas that are usually overlooked during the regular cleaning schedule). The post renovations cleaning service focuses around the removal of fine dust and industrial waste left behind by the cleaning crew. Another significant difference are the methods used for both of the services. Deep cleaning involves powerful cleaning solutions that will dissolve buildup and grime while during the after the builders cleaning, our professionals will be using professional grade tools in order to efficiently remove all waste, stains, grime and rubbish that prevent you from enjoying your refreshed home.
Our Professional After Builders Cleaning Process
We guarantee the high quality of all services delivered by us and work hard to keep up with our customers' expectations. We follow a detailed and complex process to ensure that each step has been completed. What is more, we utilise a number of specialised tools, techniques and cleaning solutions that help us increase the quality of the final outcomes.
The thorough cleaning of your property after renovations involves thorough scrubbing, polishing and disinfection of all surfaces around the property, dust and grime elimination, special surface cleaning, floor care and other tasks that are specific for this type of cleaning. Here are a few of the basic tasks that will take place:
To be able to deliver high quality results, ur cleaning experts will inspect the situation. The most suitable methods, tools and products will be picked for the issues at hand. That way, everything will be left immaculate.
All rubbish and industrial waste left behind will be collected and disposed of.
Various surfaces and furniture pieces will be thoroughly cleaned using high-quality cleaning products that will not be harmful to the materials.
The fine dust left behind all over your property will be eliminated using special high quality tools.
Stains left behind by paint, grout or other materials will be scraped off and thoroughly removed.
Wooden furniture, tables, skirting boards and door and window frames will be polished with a suitable product.
All hard surfaces, including glass tile and metal, will be cleansed and polished.
Carpets and upholstery will be vacuum cleaned with a special professional vacuum cleaner. The entire floor will be mopped.
All areas of the property will be disinfected and left immaculate for your arrival.
Request a Custom Cleaning Service quote
All the different cleaning chores, as well as the size and condition of the property will be factors which will influence the price of your service. You will also be provided with a bill. That way, you will know exactly what you need to pay for. No additional charges will be placed on your bill and you may rest assured that you will only have to pay for the tasks you receive.
Book My Cleaning Today
After we get hired, it becomes a priority to get to the client's home right on time. The client is also expect to be home at that time otherwise we will leave.
Affordable After Builders Cleaning in the area of Bayswater, London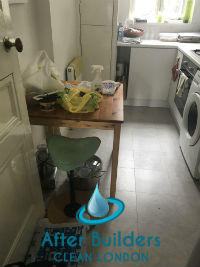 When we are in the client's home, we set up, bring in our equipment and get to work. The equipment we use is the best choice for the Bayswater field and the cleaning products we have are all completely safe and Eco friendly.
The work begins as we start off from one end and making sure to cover every square inch of that home in all dimensions. From the biggest furniture to the smallest miscellaneous objects, we make sure that everything is cleaned.
Our cleaners work quick and subtly.
You get the full service for the price you pay.
We provide equal quality to all clients.
You have control over the service.
"I have great experience with your after builders cleaning services. You are easy to schedule, with flexible appointment, supplied with all the needed cleaning materials. The cleaners were really very pleasant people, who cleaned even the last dot off my newly renovated home. The rates are absolutely sensible. Precious quality! – Tony"
The team behind the service
In our team, we have the most passionate, hardworking and reliable people who are present in this part of the Bayswater industry. They will get a client, and they will do everything in their power to impress that client.
"To put it shortly- the cleaners did a brilliant job. They arrived on time, equipped with everything necessary and delivered spotless result in no time. We discussed the cleaning procedure in advance and I was really impressed by your chemical-free approach. That's why I booked with you and I am definitely pleasantly surprised! – Zara"
They keep this service in motion and don't allow its progress to dip down. Thanks to their determination, it's all up from here.