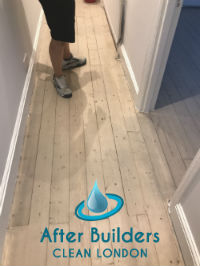 It is finally complete, that renovation you dreamed about so much. Now you just need to clean everything up. If you happened to stumble yourself and find some of the steps challenging next to impossible than don't lose hope, there are professionals who can handle those things with ease.
Our company provides after builders cleaning service with a team which is trained for this exact job and most of them have previous experience in the Acton industry.
A service that does not allow mistakes
Domestic Cleaning Prices
After Builders Cleaning
One Off Cleaning
Deep Cleaning
Regular Cleaning
from £23
£22
£22
£20
We start off every service by explaining to our clients, especially the new ones, how the after builders cleaning service works from start to finish. We explain this to them in detail because we don't want any clients who have no idea what they are paying for.
After Builders Cleaning vs Deep Cleaning: What's the Difference?
Yes, after the builders cleaning is very similar to the deep cleaning service, however, it is not the same. There are many differences that include important aspects of each service. To begin with, deep cleaning focuses on managing areas which are usually overlooked during the regular cleaning process while after the builders cleaning is important for the cleanliness of the property post renovations when a lot of dust, grime and waste have been left behind. Another important thing is the set of tools and products that will be used throughout the projects. When performing the post renovation cleaning service, our cleaning professionals will use high quality tools and products in order to ensure complete elimination of all hazardous chemicals, dust and other filth that may prevent you from enjoying your new property.
Our Professional After Builders Cleaning Process
We generate thorough task lists with all chores that should be performed as part of the service. Our cleaning technicians carefully follow them to ensure the successful completion of everything. That way we are able to guarantee that the process is successful – the service is complex and involves a lot of different tasks. We will pick the most suitable team and provide them with everything they will need in order to eliminate all dust and grime.
You may rest assured that stains, paint, and waste will be removed from all corners and surfaces of the property. We have provided you with a list of the basic chores that will take place as part of your project.
Before the actual cleaning begins, the cleaning experts will carefully inspect the area. They will pick the best cleaning solutions and methods that will work best for the type of stains and grime you have at home.
The cleaning process will begin when the professional experts get rid of all waste, large industrial debris and others.
Furniture and other dusty surfaces will be wiped down and thoroughly cleaned with suitable solutions.
Industrial fine dust will be cleaned using high-quality cleaning equipment.
All surfaces will be freed of stains left behind by concrete, grout, glue, paint or other materials.
Our cleaning experts will clean and wipe down all wooden surfaces using high quality products suitable for wood.
All grime and filth will be eliminated from hard surfaces in the bathroom and kitchen.
Upholstery and carpets will be hoovered with a specialised device. Hard floors will be swept and mopped.
The property will be prepared for your arrival and all door handles, remotes and light switches will be sanitised.
Request a Custom Cleaning Service quote
You can request and receive a personalised price quote over the phone. Our customer service professionals will estimate it for you by taking all cleaning activities as well as the size of the house into account. A complete bill will be supplied to you once the price has been estimated. Everything will be listed, and you will be aware exactly how much and for what you are being charged for. There will be no further costs added to your statement.
Book My Cleaning Today
If the client has any further questions about the Acton area after the explanation, we have all the answers they need which will be provided to them.
We expect from the client or anyone to be home when we arrive, we can not go inside and start cleaning when there is no one home. If we show up and there is no one to welcome us, we will just leave.
Affordable After Builders Cleaning services provided by professionals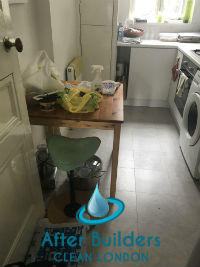 We come in, bring in our equipment and cleaning supplies and get down to work. The client doesn't have to give us any cleaning products. The ones we use are recommended in the Acton industry to be the best choice for the job.
A client has control over the service.
Every client receives equal quality service.
A client gets the full service for the price they pay.
Our cleaners have always handled worse cases.
"Very polite cleaners and efficient job! Your after builders cleaning techs tackled with all the mess in a flash, so my newly refurbished home was ready to welcome my family and me again. Everything was just shining with cleanliness and because of the kids I needed chemical-free cleaning, so I received it with you! – Amy"
After we are in the client's home
All of the products we use are completely safe, healthy and Eco friendly. These products are not included in the price which the client pays for the service.
The work begins as we start going from room to room, cleaning it thoroughly from top to bottom. That is every room which the client wants to be cleaned. We clean everything in that room without forgetting even the most obscure areas.
"I will recommend your after builders cleaning services to anyone, who is in search of flawless results after the reconstruction is finished. I tried your services and I am more than pleased with your flawless results. You delivered liveable atmosphere at home at absolutely reasonable rates. Moreover, you delivered the needed cleaning materials. – Carla"