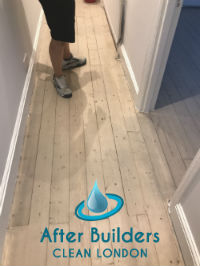 Renovating your home introduces new appearances, new colors and maybe eve new furniture to your old and dull place. But the process of renovation goes hand in hand with dust and dirt which is impossible to remove with regular cleaning tools.
That's why you should book our professional cleaning services. We offer timely after builders cleaning services with appealing performance-price ratios exclusively in Muswell Hill. We have a team of specialists experienced in after builders cleaning ready to eliminate all building rubbish, germs, bacteria and dust from your home so that you can enjoy your new renovated property. Contact us and book our professional after builders cleaning service, you won't regret it.
Quality of service, experience and diligence
Domestic Cleaning Prices
After Builders Cleaning
One Off Cleaning
Deep Cleaning
Regular Cleaning
from £23
£22
£22
£20
If you choose us for the after builders cleaning of your property, you won't regret it. Our company offers high quality after builders cleaning services exclusively in Muswell Hill. We can assist your house, apartment and office, sweeping up and wiping as we go.
After Builders Cleaning vs Deep Cleaning: What's the Difference?
You may believe that post-renovation cleaning services and deep cleaning services are interchangeable. They are, however, not, and we are going to explain why. The key difference between the two is the aim – post-renovation cleaning will remove industrial waste, debris, filth, and dust from your property and prepare it for your arrival. For the particular waste type, specialised tools and equipment will be utilised. Meanwhile, the deep cleaning focuses on regularly-overlooked places ensuring that every inch of the home is in pristine condition. Our cleaning professionals will use effective, high-quality cleaning solutions to ensure complete removal of grease, buildup, mildew, and general filth during the deep cleaning process.
Our Professional After Builders Cleaning Process
To guarantee that we offer high-quality outcomes, we provide our cleaners with detailed lists outlining all of the processes they must take when executing a service. That way, you can be confident that nothing has been forgotten or ignored. We will utilise all of our expertise and experience, as well as professional tools and materials, to remove all traces of dust, filth, and stains from all areas of your house.
The cleaning service comprises dust and stain removal, vacuuming of carpets and upholstery, polishing and disinfecting of various surfaces, whether they are made of wood or glass, disinfection, and organising. The house will be ready for your arrival. Here's what to expect:
Your property will be thoroughly examined, and the best chemicals and techniques will be utilised to cure the stains you have at home. You may be confident that the best results will be delivered.
Industrial rubbish and large debris that cannot be vacuumed will be collected and disposed of by our specialists.
The cleaning experts will ensure that all furniture is wiped down and cleaned using the proper cleaning supplies that will not cause damage.
The cleaners will use high quality cleaning devices to remove all fine industrial dust left behind.
We will clean all materials removing stains left by paint or other products.
All wooden furniture and surfaces will be cleaned using effective wood-safe cleaning chemicals.
All grime and filth will be removed from bathroom and kitchen surfaces (glass, tile, concrete or metal).
Vacuum all carpets, rugs and upholstery, as well as mop the whole surface of the floor.
To finish the service and prepare the property for you, our cleaners will disinfect every item and surface.
Request a Custom Cleaning Service quote
When on the phone with our customer support representative, provide them with information about the service you would like to receive. You will be provided with a custom price quote that will be estimated for you based on all the additional services you booked, as well as the size and condition of your property. We will also provide you with a bill. That way, you will be able to see everything you are being charged for.
Our company is supplied with ultramodern cleaning tools and materials and we guarantee elimination of dust, grime and stains from all surfaces in your property. With our professional equipment we're able to reach even places out of reach and sanitize them completely too. Choose our help today, we're based in N10.
Making your home spotless is our mission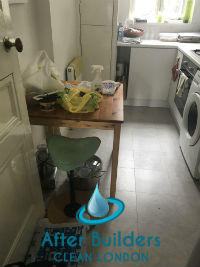 We know how ugly and unfinished places look when they haven't been cleaned properly after a renovation and we promise that if you book our services, your home won't look like that.
Our experienced technicians are able to remove all building rubbish and stains from your property and we promise that we won't turn a blind eye even on smallest dust specks. Book our services and see the difference.
" I want to thank your company and most of all your cleaners for doing such a great job with the post construction cleaning in my home. I was very happy with the results and think that your cleaners deserve a raise for being so thorough. They are really great. Keep up the good work. -Phoebe"
Unbelievably efficient
Call us today and book our professional after builders cleaning services. We'll make your home tidy and neat quickly.
" My house looks amazing now thanks to this company's after builders cleaning service. I was very sad and unpleasantly surprised when the builders had to do a minor repair in the bathroom but covered the entire first floor in dust and debris. The cleaners took care of everything quickly. Thanks for everything. -Monica"
We guarantee 100 percent dust and grime elimination, but that's not all – we'll eliminate all possible paint stains, de-scale and de-line tiles and if you have any additional demands – we'll be more than happy to meet them, too. Call us today, we're available in Muswell Hill.