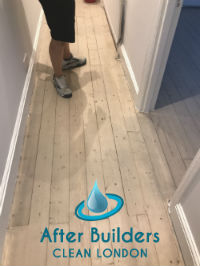 Doing a home renovation is fun but having builders in your home isn't. From the dust and mud to the paint stains on your floor, having builders renovating your property undoubtedly is messy. But you can have both a renovated and clean home if you just call us and book our services as soon as builders leave your property.
Alleviate yourself of our professional after builders cleaning services today. We have more than five years of experience in the field and we're preferred by leading construction firms. If you choose us, we'll dust, clean walls, carpets, furniture and appliances. We'll also de-line and de-scale bathroom and kitchen tiles if necessary.
You'll fall in love with our prices
Domestic Cleaning Prices
After Builders Cleaning
One Off Cleaning
Deep Cleaning
Regular Cleaning
from £23
£22
£22
£20
Our professional after builders cleaning services are available exclusively in Morden. We'll help you get rid of all building rubbish, dust and dirt quickly and efficiently. We guarantee perfect results without exceptions.
After Builders Cleaning vs Deep Cleaning: What's the Difference?
You may believe that post-renovation cleaning services and deep cleaning services are interchangeable. They are, however, not, and we are going to explain why. The key difference between the two is the aim – post-renovation cleaning will remove industrial waste, debris, filth, and dust from your property and prepare it for your arrival. For the particular waste type, specialised tools and equipment will be utilised. Meanwhile, the deep cleaning focuses on regularly-overlooked places ensuring that every inch of the home is in pristine condition. Our cleaning professionals will use effective, high-quality cleaning solutions to ensure complete removal of grease, buildup, mildew, and general filth during the deep cleaning process.
Our Professional After Builders Cleaning Process
We provide high-quality cleaning services that include a wide range of activities and methods. To assure their high quality, we supply our cleaning professionals with comprehensive work lists that they must adhere to during the job. Everything will be completed properly – strong cleaning chemicals and high-quality equipment will be utilised. You will receive fantastic outcomes.
We will remove all hazardous material, dust, and garbage that the restoration staff has left behind. The room's furniture and different surfaces will be polished and cleaned. All of the basic duties that are included in your service are outlined here.
The cleaning experts will carefully inspect the entire property and its condition. They will select the most suitable cleaning methods that will resolve all problems in the best way possible.
The cleaning process will begin when the professional experts get rid of all waste, large industrial debris and others.
All furniture and surfaces in the property will be wiped down and dusted. Products that are suitable for the particular materials will be used.
If there is a lot of fine industrial dust, we will utilise special equipment to get rid of it entirely.
The cleaners will scrape off and eliminate all signs of stains (paint, concrete, glue and others).
Wooden furniture, tables, skirting boards and door and window frames will be polished with a suitable product.
Scrub and polish hard surfaces such as tile, concrete, metal, or plastic.
Vacuum all carpets, rugs and upholstery, as well as mop the whole surface of the floor.
All surfaces and commonly handled items in the house will be disinfected for your arrival.
Request a Custom Cleaning Service quote
The customer service representative you are working with will provide you with a price estimate for your cleaning service. The total price will be calculated for you depending on the many cleaning activities that you want to book as part of the project. We will also provide you with a bill to ensure that you understand precisely what you are paying for. Everything you will be charged for will be listed there. There will be no additional costs.
We are notorious all over SW19 for the expedition with which we deliver our professional after builders cleaning service. Showing up late is simply unacceptable for us and we guarantee that if you book us, you won't have to wait for us even a single second.
Professional Cleaning services done by trained workers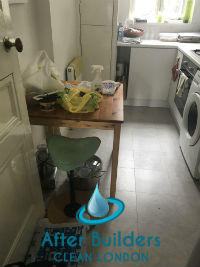 We are preferred to other after builders cleaning companies because we offer the best performance-price ratios in all Morden. We are equipped with ultramodern cleaning tools and materials and we won't leave your property until we've erased all building marks.
We won't stop until we've made your renovated property as perfect as you deserve it to be. Call us today and book our professional after builders cleaning service.
"I can't ask for more! Your after builders cleaning services are one-of-a-kind and your cleaning techs worked really hard, in order to deliver the perfect atmosphere at home. You delivered all the necessary cleaning materials and used only chemical-free detergents. You definitely provided me with peace and flawless results! – Thomas"
Availability at all times
Of all professional after builders cleaning companies in SW19, ours is the most available. We're entirely customer satisfaction oriented and we aim to please our clients at all costs. It's because we want you to live in clean renovated properties that we're working throughout the week, including on bank holidays.
"I just wanted to share my experience with your after builders cleaning services. Your cleaning techs deserve an award for their immaculate results. I can assure you that after the reconstruction work, it was like a battlefield at home. But everything was sparkling thanks to your devotion and hard work. Recommend you to everybody! – Tara"
Call us today and book our professional after builders cleaning services. Our company offers professional after builders cleaning services at affordable rates, exclusively in Morden, SW19. Call us and you won't regret it.