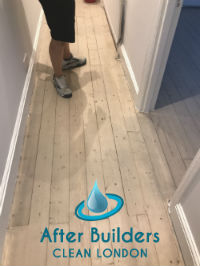 A job well done from the builders. Your home got the transformation you planned for, for such a long time. You are absolutely smitten, but now you have to do some cleaning up, or leave that to a few professionals to handle.
If you decide that we are the after builders cleaning service for you, then you should get ready to be impressed by that choice.
We have a trained team of people for this job who are ready to deliver excellent quality, very satisfying results and all of that on a very affordable price. It's going to be a striking impression in the Kilburn industry.
You can hire our service while laying in bed or while on a walk
Domestic Cleaning Prices
After Builders Cleaning
One Off Cleaning
Deep Cleaning
Regular Cleaning
from £18
£16
£18
£16
Whenever you call us, our team will be there to answer. For all of the new clients, our team starts off by introducing them to the after builders cleaning service. There won't be a single detail left behind that you need to know.
If there are any questions you need to ask, don't hesitate. Our team is ready to provide all of the answers around the Kilburn area. We won't have any clients who are left confused or uncertain for something they have to pay for.
Our cleaners will get to your home no matter what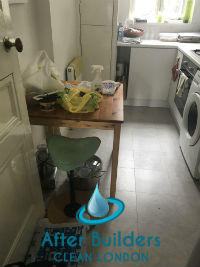 There are very few reasons that will stop our cleaners from getting to you right on time but otherwise, you will have made an appointment with us, and they follow that appointment very strictly.
When they arrive, it is expected that you or anyone appropriate from the household is there to welcome them. If not, our cleaners will turn around and leave.
"Last week the builders finished the renovation project in our house and we needed professional after builders cleaning services. Our neighbour is a client of yours and we also decided to give it a try. Your cleaners cleaned everything so precisely and we couldn't be happier. You saved us a lot of efforts! – Ron"
Our cleaners don't just clean, they perform
When our cleaners are in your home, they will start moving from room to room like a touring Broadway show. It is going to be spectacular.
They are not going to move to the next room until the one they are working on is one-hundred percent clean. Just like that, in about two or three hours, your entire home will be spotless.
All cleaning supplies that we have provided our cleaners with are Green, healthy and a best choice in the Kilburn industry.
"Your team has just left and I am impatient to share with you how satisfied I am with your after builders cleaning. Friendly and hard working cleaners, who carried out a profound cleaning in every room. It is great to see my home clean and sanitised again. I will definitely use your services again! – Vivian"