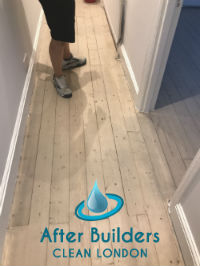 We all know that every type of cleaning is not an easy task for a non-specialist. But let's pay our attention to the after builders cleaning. There are some things that a house owner could not deal with for many reasons.
For example – not using the right cleaning products, the lack of the needed equipment or even not having free time are among the reasons why a professional help should be used. Otherwise, cleaning can turn into the longest and exhausting process ever.
What you have to do?
Domestic Cleaning Prices
After Builders Cleaning
One Off Cleaning
Deep Cleaning
Regular Cleaning
from £23
£22
£22
£20
The only thing that is up to you is to find a way to get in touch with our firm and then leave the rest in our professional hands. We have everything needed for reaching perfect results, which you will be more than happy with.
After Builders Cleaning vs Deep Cleaning: What's the Difference?
The after-builder cleaning service can at times be confused with the thorough cleaning service. However, there are important distinctions between the two, which we will get into for you. During the deep cleaning service, your property will be completely cleaned and disinfected (this includes hidden places that are sometimes overlooked). When it comes to post-renovation cleaning, expect the cleaning staff to efficiently remove any industrial waste, fine dust, and other filth. The specialists will use specialised tools and procedures to remove all dirt that prevents you from enjoying your newly refurbished house. Strong solutions that dissolve grease and dirt are used during the deep cleaning procedure – they are different from the ones used during the post renovation service, making this another significant difference.
Our Professional After Builders Cleaning Process
We guarantee the excellent quality of the services we provide and try hard to exceed our clients' expectations. To guarantee that each stage is accomplished, we follow a rigorous and sophisticated process. Furthermore, we employ a variety of specific equipment, procedures, and cleaning solutions which help us improve the quality of the final results.
Scrubbing, polishing, and disinfecting all surfaces around the property, dust and grime removal, special surface cleaning, floor care, and other chores related to this sort of cleaning are all part of the comprehensive cleaning of your property following renovations. Here are some of the basic duties that will be performed:
Before the actual cleaning begins, the cleaning experts will carefully inspect the area. They will pick the best cleaning solutions and methods that will work best for the type of stains and grime you have at home.
The cleaning procedure starts once the skilled professionals have removed all rubbish, industrial debris, and other dirt.
Furniture and other surfaces will be thoroughly cleaned. The cleaners will use cleaning agents that are appropriate for the items.
To remove all fine dust from all sections of the property, high-quality instruments will be employed.
No signs of stains will be left behind, by paint or concrete, on any of your surfaces.
Wooden furniture, tables, skirting boards and door and window frames will be polished with a suitable product.
Glass and tile surfaces in the kitchen and bathroom will be scrubbed and left immaculate.
The cleaners on our team will mop your floor after vacuuming all carpets and rugs using a special vacuum cleaner.
To ensure that the property is ready for your arrival, we will sanitise every corner of it.
Request a Custom Cleaning Service quote
You can request and receive a personalised price quote over the phone. Our customer service professionals will estimate it for you by taking all cleaning activities as well as the size of the house into account. A complete bill will be supplied to you once the price has been estimated. Everything will be listed, and you will be aware exactly how much and for what you are being charged for. There will be no further costs added to your statement.
Book My Cleaning Today
We are in the cleaning branch for many years and that is the reason why we are known as the best cleaning firm in Kensal Green. We offer different types of cleaning services, but we have specialized our skills mainly in after builders cleaning.
More about our services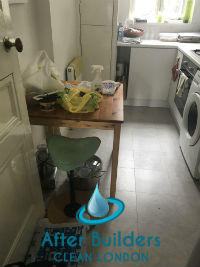 We have a big cleaning team from motivated and well-qualified workers, which always do their best for our clients. We invest in the newest cleaning machines and products that exist. Our aim is to use the best equipment possible, which will not harm any part of your home in any way.
You can always find us if you need our services. We are available every day, including weekends. We guarantee for best results and in case there is some problem, we offer re-cleaning 3 days after you have used our services.
"We used the cleaning services of this company after a small renovation project which left our rooms very dusty and dirty. The cleaners arrived on the day and time we expected them and implemented thorough and effective sanitising of the place. We are very pleased with the result. – Aidan"
How we work?
Let's not forget to mention that we are flexible with dates and paying methods. First – you can use our services in the same day you got in touch with us; second – our prices are competitive, which makes them lowest possible.
"My mother recommended me your after builders cleaning service and I wanted to come and tell you that she and I are very pleased with it. I had your cleaners come and clean my house last Monday and they were fantastic. I could not thank your team enough, they helped me greatly. – Jen"
The paying methods are different and our clients decide which one of them to use. In conclusion, we can say that you can use our services in any other big city in Kensal Green.