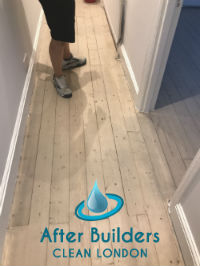 If you are that type of house owner who does not have the opportunity to deal with the after builders cleaning, than you definitely need some professional help.
Cleaning is a long and tiring process, especially for a person who is not specialized in this sphere. Knowing what to use and how exactly to use it is a job for experts just like the cleaners from our cleaning firm, which is said to be the best one in Golders Green.
Our aim
Domestic Cleaning Prices
After Builders Cleaning
One Off Cleaning
Deep Cleaning
Regular Cleaning
from £23
£22
£22
£20
First of all, the most important thing is that we do our job with pleasure. We believe our home is our castle, so that's why we always pay attention to every little detail. Our workers are the best ones in Golders Green and they will do their best in order to give you more than perfect results.
After Builders Cleaning vs Deep Cleaning: What's the Difference?
Even though the cleaning after renovations and the deep cleaning services are similar and readily confused, they are not the same. While the key objective of both is to clean and disinfect all places and surfaces properly, the thorough cleaning involves corners that are sometimes overlooked, whereas the post-renovation cleaning is more concerned with proper removal of industrial waste and dust, as well as toxic material that may be causing allergic responses or irritations. Another significant distinction is the equipment and products utilised in both jobs. To eradicate dust, mould, germs, and other contaminants, high grade non-toxic materials will be used throughout the deep cleaning service. When completing the after builders cleaning service, our cleaning professionals will utilise specialised equipment to remove debris and dust.
Our Professional After Builders Cleaning Process
To be able to deliver excellent results to all our customers, we offer complex cleaning solutions involving many steps and tasks. We generate a task list for all cleaning teams which they follow throughout the entire cleaning process. That way, no chores are left overlooked or ignored and we are certain that the best outcomes have been provided to our customers. All dust and grime will be removed from the entire property.
We offer dust, stain and grime removal from various surfaces such as carpets, upholstery, wooden and glass items, as well as organising, vacuum cleaning and disinfection of every corner of the property. Your home will be clean and ready for your arrival.
To achieve the best final results, our cleaning experts will carefully pick the tools and products that will be used during the procedure based on the stain origins and the materials of your furniture.
All trash and industrial waste will be collected and disposed of at the very beginning of the cleaning service.
Next, all furniture will be wiped down and cleaned with appropriate cleaning materials and methods.
If there is a large amount of fine industrial dust, we will use special devices to eliminate all of it.
The cleaners will scrape off and remove any stains (paint, concrete, glue, and so on).
Using suitable products, our cleaning experts will polish all wooden surfaces in the house.
Hard surfaces such as tile, concrete, metal or plastic will be scrubbed and polished.
Vacuuming of carpets and upholstery, followed by sweeping and mopping the entire floor.
To finish the service and prepare the property for you, our cleaners will disinfect every item and surface.
Request a Custom Cleaning Service quote
You can request and receive a personalised price quote over the phone. Our customer service professionals will estimate it for you by taking all cleaning activities as well as the size of the house into account. A complete bill will be supplied to you once the price has been estimated. Everything will be listed, and you will be aware exactly how much and for what you are being charged for. There will be no further costs added to your statement.
Second – since we are in the cleaning sphere, we use only the newest equipment in order to be sure we are giving you the best you deserve as our clients.
What we do?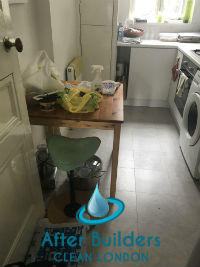 In our after builders cleaning services we offer cleaning of living rooms, bedrooms, bathrooms and toilets, kitchens, hallways and stairs. We always start with the windows, then with cleaning the dist on every part of each room, we remove every stubborn stain with the help of our eco cleaning products.
Our services include also vacuuming, because we want to be sure everything is perfectly clean. In the end, we also use special products, which will remove the smell left after the renovation.
"The flat that we rent out needed some repairs and changes in the interior which we implemented and after that had to clean the rooms. We came upon your company and ordered the after builders cleaning you provide. Your staff implemented excellent service which wasn't expensive at all. – Naomi"
Why us?
Because we have the best cleaners and the best cleaning equipment; we are available for you anytime you need our services with no exception; we have competitive prices; we promise re-cleaning if needed.
When you need our services and it does not matter in which part of Golders Green you live, we are ready to send our workers to you. We believe you will not regret choosing us and you will definitely be satisfied with our job.
"Our house was left in very dirty condition after competing the loft conversion we had implemented and we decided to use professional cleaning services. The after builders cleaning your staff provided was inexpensive, thorough and had impressive effect. We can use the additional bedroom and bathroom in our loft now without problems. – Alisha"
We are waiting for your call!