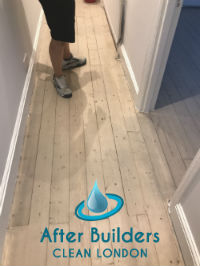 Let's face it – renovation goes hand in hand with dirt. And even if you're the most careful renovator on earth, you'll still cause a lot of dirt and dust which must be eliminated, otherwise the renovation may never meet your exclusive demands.
Whether you're the one renovating your property or you rely on professional help is of no importance, too. Builders aren't obliged to clean up when they're done with the reconstruction or renovation of your property. Eliminating dirt, dust and clutter is entirely yours to deal with.
Well, not really. Now you can have your renovated property professionally cleaned at the cost of peanuts by the best after builders cleaning company in Kennington – ours.
We know how
Domestic Cleaning Prices
After Builders Cleaning
One Off Cleaning
Deep Cleaning
Regular Cleaning
from £23
£22
£22
£20
We're ready and we're armed with motivation and professional cleaning tools. We'll clean your renovated property quickly and efficiently. Our professional after builders cleaning services are available in Kennington only, book now.
After Builders Cleaning vs Deep Cleaning: What's the Difference?
The after the builders cleaning service is often confused with the deep cleaning one. However, there are significant differences between the two and we are about to tell you about them. Your property will be thoroughly cleaned and disinfected during the deep cleaning service ( that includes hidden areas that are usually missed). When it comes to the post renovation cleaning service, expect all industrial waste, fine dust and other grime to be efficiently removed by the cleaning crew. The professional experts will be using specialised tools and methods in order to eliminate all filth that prevents you from enjoying your freshly renovated property. This is another important difference since during the deep cleaning service powerful solutions that dissolve grease and grime and are different from the ones mentioned above will be used.
Our Professional After Builders Cleaning Process
Our cleaning services are thorough and involve a wide range of cleaning tasks. To make sure that no cleaning chores have not been overlooked, we provide our cleaning professionals with thorough task lists which they will follow throughout the entire surface. High quality tools and products will be utilised and the best quality final results will be delivered to you.
Fine dust and industrial waste will be eliminated from every corner of the room. Furniture will be polished and everything will be disinfected. Below, you can find a list of all basic cleaning chores that will be included in your project.
The first step of the cleaning service is the thorough inspection of the property and its condition. That will help the cleaners select a suitable and efficient cleaning method that will help them achieve fantastic outcomes.
Large debris and waste will be disposed of. The property will be prepared for the actual cleaning.
Next, all furniture will be wiped down and cleaned with appropriate cleaning materials and methods.
High quality tools will be used in order to remove all fine dust from all areas of the property.
No signs of stains will be left behind, by paint or concrete, on any of your surfaces.
All wooden furniture and surfaces will be cleaned using effective wood-safe cleaning chemicals.
Surfaces in the bathroom and kitchen (tile, metal, plastic or concrete) will be cleaned.
Hard floors will be scrubbed and mopped thoroughly. Carpets and upholstery will be thoroughly vacuumed.
To finish the service and prepare the property for you, our cleaners will disinfect every item and surface.
Request a Custom Cleaning Service quote
You can request and receive a personalised price quote over the phone. Our customer service professionals will estimate it for you by taking all cleaning activities as well as the size of the house into account. A complete bill will be supplied to you once the price has been estimated. Everything will be listed, and you will be aware exactly how much and for what you are being charged for. There will be no further costs added to your statement.
The cleaning process after a renovation isn't easy especially when you don't know how to do it. That's why you shouldn't torture yourself with cleaning, simply book our services and we'll help you eradicate the building site from your property.
We aim to please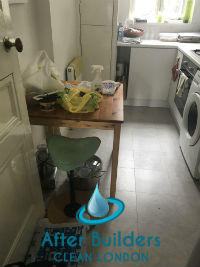 We know how to eliminate persistent building stains and dust to ensure maximum dirt and bacteria elimination from all corners of your property.
We set up shop more than five years ago in SE11 because we wanted to help people lease a new life into their renovated properties.
We aim to please our clients and that's why our professional after builders cleaning services are customizable – we can meet all your demands, guaranteed.
"I am really satisfied with the cleaners that you sent me yesterday. They came on time and eliminate the mess after the builders in a blink of an eye. Our renovated house is perfectly clean now and we can move in right away. This is what I call a trustworthy cleaning company! – Nick"
Not only available whenever but affordable forever
Our professional after builders cleaning services can be delivered to your property any day of the week, including on bank holidays. We're working exclusively in Kennington, you're really lucky if you're near. We're supplied with ultramodern cleaning machines and professional Eco-friendly products.
Our after builders cleaning services have appealing performance-price ratios. We're by no means as expensive as you may think. Our aim is to please our clients at all costs and that's why our service is affordable. Call us, you'll love it.
"Reliable cleaning company that pays special attention to every client. I used their after builders cleaning a couple of days ago and I can say only positive things about their cleaners. They are very organised and do their job very well. The price that I paid for their professional help was more than fair. – Jake"