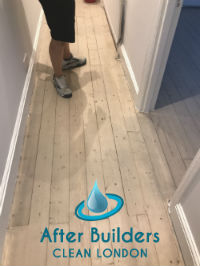 Performing a one person after builders cleaning at your home can be a huge undertaking. Having something tore down can result in a lot of debris, dust and dirt. In most cases the builders that come to your home do not pay attention to the mess they are making while performing in your home.
Our after builders cleaning service is available for every resident of John's Wood. We have specialized in completely removing all the unwanted dirt and debris from your home and leaving it sparkling clean and disinfected.
Cleaning on a higher, professional level
Domestic Cleaning Prices
After Builders Cleaning
One Off Cleaning
Deep Cleaning
Regular Cleaning
from £23
£22
£22
£20
The team of technicians that we will send to your home to carry out the after builders cleaning are all trained professionals. They have years of experience providing excellent end cleaning results in John's Wood. Unlike the competition we face, we are way more disciplined and trained to provide only the best of results.
After Builders Cleaning vs Deep Cleaning: What's the Difference?
A lot of people mistake the after the builders cleaning service for a deep cleaning one. Despite the fact that they both entail thorough cleaning of all areas and surfaces of the property, they serve completely distinct functions. The thorough cleaning is intended to restore the cleanliness of the home by cleaning and disinfecting hard-to-reach regions. The goal of the after builders cleaning solution is to remove industrial waste, dust, and stains from the property and prepare it for your return. Furthermore, the procedures and goods employed throughout these treatments will be very different. The products are all non-toxic and biodegradable, but during the post-renovation service, our cleaning professionals will use specific, professional grade instruments to make sure that everything that may cause irritations has been thoroughly removed.
Our Professional After Builders Cleaning Process
We provide high-quality cleaning services that include a wide range of activities and methods. To assure their high quality, we supply our cleaning professionals with comprehensive work lists that they must adhere to during the job. Everything will be completed properly – strong cleaning chemicals and high-quality equipment will be utilised. You will receive fantastic outcomes.
We will remove all hazardous material, dust, and garbage that the restoration staff has left behind. The room's furniture and different surfaces will be polished and cleaned. All of the basic duties that are included in your service are outlined here.
To obtain the finest end results, our cleaning professionals will carefully choose the tools and solutions that will be used during the operation based on the stains and the materials of your furniture.
Industrial rubbish and large debris that cannot be vacuumed will be collected and disposed of by our specialists.
All furniture pieces and other surfaces will be cleaned. The cleaners will use suitable cleaning products for the materials at hand.
The large amount of fine dust left behind all over your property will be eliminated with powerful devices.
All surfaces will be scrubbed and all stains will be eliminated.
Using proper cleaning products, all wood surfaces and furniture will be cleaned and polished.
All grime and filth will be removed from bathroom and kitchen surfaces (glass, tile, concrete or metal).
A professional device will be used to vacuum the upholstery and carpets. The hard floors will also be vacuumed, then mopped.
All commonly touched objects will be sanitised (remote controls, light switches, door handles, etc.).
Request a Custom Cleaning Service quote
A personalised price will be estimated for you. It will be determined by the demands of your project and the state of your property. You will be given a free pricing quotation over the phone, as well as a thorough bill outlining everything you are charged for. You will know precisely what you are paying for and can rest certain that there will be no hidden charges and that you will only have to pay for what you chose to receive.
By scheduling a cleaning with us, you receive more free time for yourself, you save energy, and most importantly, you will be granted excellent end cleaning results, on a level that you could not possibly reach if you were to clean it all by yourself.
Why choose us, and some other cleaning service in John's Wood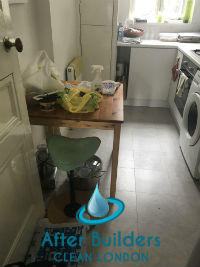 Choose us because we are diligent and trustworthy. All of our employees have people skills and have been properly trained.
The cleaning technicians we send to carry out the cleanings are real professionals, who have been background checked and licensed to practice cleaning in NW8.
We are your best option if you want to fully reinstate the clean state of your home.
"Many thanks to your company for helping me with my post builders cleaning job. I loved working with your company and your cleaners are fantastic- very careful and savvy in cleaning. They deserve a raise for sure. I will recommend your service to friends and family. I hope you will keep up the good work! – Joseph"
Only the latest and best cleaning equipment to provide even better results
All of our teams of cleaning technicians bring their own cleaning equipments, materials and solutions, which we have supplied them with.
They are extremely diligent, they have never been late for a cleaning appointments and if they are on the job excellent cleaning results are to be expected.
"My friends have been using this company's cleaning services for years and I recently did too. I enjoyed the very economical price that I paid for the after builders cleaning service that I used. I must admit that I would use this company again when I need professional cleaning. They are the best. –Susan"
Do not miss on an amazing opportunity to receive top notch after builders end cleaning results and do so without any effort.