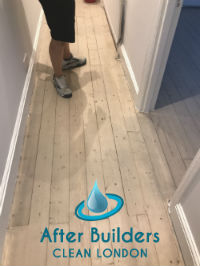 Having builders at your home can cause a lot of unwanted dirt and debris. No matter what action is being performed inside or outside your house, there will always be dirt and dust and lots of debris.
Our after builders cleaning service is located in Colindale and we are available for every residents that wants to outsource their cleaning to us. We believe we are more than diligent and capable to carry out the cleaning at your home to perfection and leave it sparkling.
Find our why we are the best choice in Colindale to carry out an after builders cleaning
Domestic Cleaning Prices
After Builders Cleaning
One Off Cleaning
Deep Cleaning
Regular Cleaning
from £23
£22
£22
£20
We believe our teams are the most capable and diligent of all. All of them have been background checked, also they have been licensed to practice cleaning. They have years of experience and hard work, there hardly is any stain that can give them a hard time removing it.
After Builders Cleaning vs Deep Cleaning: What's the Difference?
Do you think that the deep cleaning service and the after the builders one are practically the same? You are wrong. While these two services are very similar, they are also very different. The main difference is that the methods and products used during the services are different. During the post renovation service, specialised high quality tools and products will be utilised to ensure the proper elimination of all industrial filth and dust. Another important difference is the purpose of both solutions. The deep cleaning is performed in order to ensure the thorough cleanliness of your entire place, including hidden or easily neglected areas. The main focus of the after the builders cleaning service is to eliminate industrial waste and dust and prepare the property for your arrival.
Our Professional After Builders Cleaning Process
To guarantee that we offer high-quality outcomes, we provide our cleaners with detailed lists outlining all of the processes they must take when executing a service. That way, you can be confident that nothing has been forgotten or ignored. We will utilise all of our expertise and experience, as well as professional tools and materials, to remove all traces of dust, filth, and stains from all areas of your house.
The cleaning service comprises dust and stain removal, vacuuming of carpets and upholstery, polishing and disinfecting of various surfaces, whether they are made of wood or glass, disinfection, and organising. The house will be ready for your arrival. Here's what to expect:
Our cleaning team will carefully inspect your home, the stains and the particular materials will be treated with suitable cleaning methods and solutions. That way, maximum efficiency is guaranteed without causing any damage.
All rubbish and industrial waste left behind will be collected and disposed of.
The cleaners will wipe down all furniture using suitable cleaning products that will not damage the materials.
High quality tools will be used in order to remove all fine dust from all areas of the property.
Our experts will clean all surfaces, eliminating paint or other product stains.
All wooden items in the home will be cleaned and polished with suitable products.
All grime and filth will be removed from bathroom and kitchen surfaces (glass, tile, concrete or metal).
A professional device will be used to vacuum the upholstery and carpets. The hard floors will also be vacuumed, then mopped.
All items that are handled on a daily basis will be thoroughly disinfected in time for your arrival.
Request a Custom Cleaning Service quote
To customise the service even further, we will also provide you with a price estimate that has been customised for you. You may rest assured that you will know exactly what you are being charged for. We will estimate the cost of the service based on the size of your property, as well as the many different tasks you chose to include as part of your project. No hidden charges will be further placed on your bill.
Book My Cleaning Today
We trust in our cleaners, because, after all, they are the one doing all the cleaning. We have build our successful company on our shoulders and we are more than grateful for their hard work and astonishing results.
Efficient, effective and affordable after builders cleaning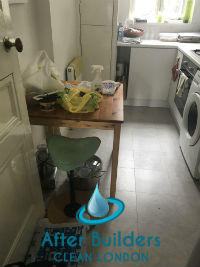 Unlike other cleaning services located in Colindale, we do not charge top dollar for top quality cleanings. On the contrary, our rates are quite fair, affordable, but still as effective and efficient.
We are the proof that professional cleaning service and help is not longer available only for the rich. All classes can now benefit from our price rates and efficient cleaning methods.
"I loved how clean my home was after this company took care of it. I was left with a sparkling clean and sanitised home. After the big renovation that I had in two room of the house, the cleaning team was amazing. They got cleaned everything to my personal high standards and I even did not have to pay a ridiculous amount of money. Thanks. – Diana"
Only the best and most efficient cleaning services in NW9
Since we started our business in NW9, Colindale, we have learned a lot, grown a lot. We work on a level, higher than everybody else. We provide all of our customers will satisfying end cleaning results.
"My home was perfectly cleaned by the cleaners from this company and I would like to thank them. I will recommend this service to anyone who wants proper cleaning service and an inexpensive price. I will definitely turn to them for help again. Their after builders cleaning service impressed me greatly. – David"
They reward us with positive reviews and comments on our web page. We do not slack back, we never overlook even the smallest detail, all the unwanted dirt and clutter will sure disappear from your home once you employ us for an after builders cleaning.