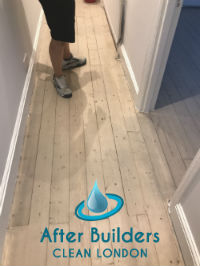 The cleaning post renovation or repairs can be quite hard to be performed because of the accumulated industrial dust, leftovers, rubble, plaster and grime of any other nature. We absolutely understand it and that is why we want to help you with this hard task.
We are Islington based cleaning supplier and we specialise in providing after builders cleaning services to all of the residents in this area. Being leaders in this cleaning field, we take great price in managing to perform always at high standards.
Professional after builders cleans
Domestic Cleaning Prices
After Builders Cleaning
One Off Cleaning
Deep Cleaning
Regular Cleaning
from £23
£22
£22
£20
Our customers have always been our priority and we long to deliver the most exceptional results. We posses all that is needed to do it, starting with reasonable prices to restoring the sparkle in your home. Book our after builders cleaning services and you will see for yourself that we are worth it.
After Builders Cleaning vs Deep Cleaning: What's the Difference?
The after the builders cleaning service is often confused with the deep cleaning one. However, there are significant differences between the two and we are about to tell you about them. Your property will be thoroughly cleaned and disinfected during the deep cleaning service ( that includes hidden areas that are usually missed). When it comes to the post renovation cleaning service, expect all industrial waste, fine dust and other grime to be efficiently removed by the cleaning crew. The professional experts will be using specialised tools and methods in order to eliminate all filth that prevents you from enjoying your freshly renovated property. This is another important difference since during the deep cleaning service powerful solutions that dissolve grease and grime and are different from the ones mentioned above will be used.
Our Professional After Builders Cleaning Process
To be able to deliver excellent results to all our customers, we offer complex cleaning solutions involving many steps and tasks. We generate a task list for all cleaning teams which they follow throughout the entire cleaning process. That way, no chores are left overlooked or ignored and we are certain that the best outcomes have been provided to our customers. All dust and grime will be removed from the entire property.
We offer dust, stain and grime removal from various surfaces such as carpets, upholstery, wooden and glass items, as well as organising, vacuum cleaning and disinfection of every corner of the property. Your home will be clean and ready for your arrival.
Our cleaning professionals will assess the issue in order to provide high-quality outcomes. The best methods, tools, and goods for the job will be chosen. Everything will be spotless.
All industrial waste and debris will be collected and disposed of, leaving the property clear and ready for the service.
Furniture and other surfaces will be thoroughly cleaned. The cleaners will use cleaning agents that are appropriate for the items.
Powerful machines will be used to remove all of the fine dust that has been left all over your property.
All surfaces will be freed of stains left behind by concrete, grout, glue, paint or other materials.
Our cleaning professionals will polish all wooden surfaces in the house with appropriate materials.
Hard surfaces such as tile, concrete, metal or plastic will be scrubbed and polished.
Carpets and upholstery will be vacuum cleaned with a special professional vacuum cleaner. The entire floor will be mopped.
Everything will be disinfected and the property will be organised and prepared for your arrival.
Request a Custom Cleaning Service quote
Your booking agent will estimate a price for your cleaning service. The final price will be estimated personally for you based on the various different cleaning tasks that you decide to book as part of the project. To make sure that you know exactly what you are being charged for, we will also supply you with a bill. Everything you will be paying for will be there. No additional charges will occur.
Book My Cleaning TodayMost people think that booking with a professional cleaning company is something that costs a fortune. The truth is that with us it is a little bit different. We want as many residents in Islington as possible to benefit from our after builders cleaning services and for this purpose we have set considerate prices. Be sure that even the most strained budget can afford our services.
High-quality after builder cleaning services thanks to our adroit cleaners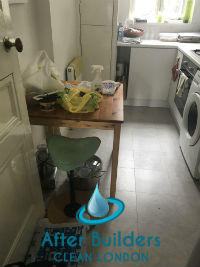 We have employed cleaners that posses highly-valued interpersonal skills and passion to work. They are trained experts and they fear no task. After you book with us, they will come to your property with their own supplies which are included in the price.
"The condition of the refurbished flat we let out significantly improved after hiring professionals to sanitise the rooms. We renovated the rooms removing the wallpapers and plastering the ceilings. Your staff did excellent after builders cleaning which made them liveable and spotless after a few hours sanitising work. – Charlie"
They will turn your repaired house into a spotlessly clean home. Rely on our cleaning company to restore your home's look.
Availability around the clock in all Islington
You can take advantage of our after builders cleaning services seven days a week. We will schedule you an appointment fitting into your convenient time table. Please, do not waste any more precious time and dial our number.
"We needed help with the cleaning of our basement after making a few repairs and decorating changes. Your staff did excellent work for us and succeeded to make the basement impeccable and spotless. Their cleaning work was thorough and had visible effect which we highly appreciate. – Alicia"
We will help you with any existing inquiries. Choose our after builders cleaning services and you will be satisfied with your filth-free home.