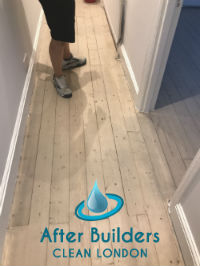 If you want to see the results of all the renovating you have done in your home, you must quickly get rid of the mess that is left behinds the builders. The best way to do it is to hire professional cleaners to help you with that. This is why if you live in Haggerston you should call our company and hire our after builders cleaning service. We will make sure to respond to your request.
If you hire our service you will be amazed by the high quality work our cleaners can do. By using the best cleaning methods and solutions our staff can prove you that you can get an excellent result and still pay quite affordable price. We will be more than happy to help you if you book our service.
The client is a special person
Domestic Cleaning Prices
After Builders Cleaning
One Off Cleaning
Deep Cleaning
Regular Cleaning
from £23
£22
£22
£20
For us there is nothing more important than satisfying the needs of our customers. This is why we pay special attention to every detail and we make sure that we are doing our best in order to show great results.
After Builders Cleaning vs Deep Cleaning: What's the Difference?
Do you think that the deep cleaning service and the after the builders one are practically the same? You are wrong. While these two services are very similar, they are also very different. The main difference is that the methods and products used during the services are different. During the post renovation service, specialised high quality tools and products will be utilised to ensure the proper elimination of all industrial filth and dust. Another important difference is the purpose of both solutions. The deep cleaning is performed in order to ensure the thorough cleanliness of your entire place, including hidden or easily neglected areas. The main focus of the after the builders cleaning service is to eliminate industrial waste and dust and prepare the property for your arrival.
Our Professional After Builders Cleaning Process
To be able to deliver excellent results to all our customers, we offer complex cleaning solutions involving many steps and tasks. We generate a task list for all cleaning teams which they follow throughout the entire cleaning process. That way, no chores are left overlooked or ignored and we are certain that the best outcomes have been provided to our customers. All dust and grime will be removed from the entire property.
We offer dust, stain and grime removal from various surfaces such as carpets, upholstery, wooden and glass items, as well as organising, vacuum cleaning and disinfection of every corner of the property. Your home will be clean and ready for your arrival.
To obtain the finest end results, our cleaning professionals will carefully choose the tools and solutions that will be used during the operation based on the stains and the materials of your furniture.
All waste and particles that are too large for the vacuum cleaner will be collected and disposed of by the cleaners.
To clean all surfaces and furnishings, the cleaning professionals will use effective professional grade cleaning materials.
High quality tools will be used in order to remove all fine dust from all areas of the property.
No signs of stains will be left behind, by paint or concrete, on any of your surfaces.
All surfaces and furniture made of wood will be cleaned and polished using appropriate cleaning solutions.
All hard surfaces, including glass tile and metal, will be cleansed and polished.
A professional device will be used to vacuum the upholstery and carpets. The hard floors will also be vacuumed, then mopped.
All surfaces and commonly handled items in the house will be disinfected for your arrival.
Request a Custom Cleaning Service quote
All the different cleaning chores, as well as the size and condition of the property will be factors which will influence the price of your service. You will also be provided with a bill. That way, you will know exactly what you need to pay for. No additional charges will be placed on your bill and you may rest assured that you will only have to pay for the tasks you receive.
We listen to every request of our clients and we try to do the cleaning in an accordance with their needs. Our professionals can completely transform your house and you will be able to enjoy the renovation of your home.
Enjoy the change in your home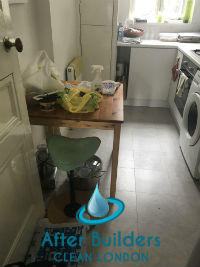 It is always a great thing to take care of your home and do some little changes which bring big difference to the comfort in your house. However, if there is no one to take care of all the dirt left after the renovations the end result can hardly be appreciated.
"The condition of our house required implementing of several repairs and changes which we did. After them we hired the cleaners in this company to implement the sanitising of the rooms and are more than pleased with the outcome. The plaster, cement and dirt were completely removed from the property. – Lauren"
Our company has the greatest after builders cleaning service in entire E2 and we can help you enjoy the changes in your interior.
The most trustworthy company in Haggerston
When you need someone to trust with your precious home, you can always rely on our company. We always try to offer our clients the greatest after builders cleaning for the most affordable price. We have very flexible working time so that we can be at our clients' disposal anytime.
"We renovated our old loft and had to clean after the builders which was a lot of work. The after builders cleaning we booked and received from your company had superb results. The carpet was rid of debris and stains, the dust and splatters were removed from all areas. We are very delighted with the cleaning which your staff implemented. – Niamh"