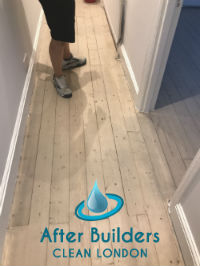 Once the refurbishment and construction are finally over you will need to have your home cleaned again. Our company has the necessary expertise to restore every house's perfect condition, leaving no trace of the recent renovation. We have trained our cleaners to get rid of everything from industrial dust to rubble and paint spills.
We proud ourselves on the advanced and modern technology and supplies we have invested in. The professional detergents and products we use ensure no signs of the leftovers and waste the builders left.
Make your home shine brighter than before
Domestic Cleaning Prices
After Builders Cleaning
One Off Cleaning
Deep Cleaning
Regular Cleaning
from £23
£22
£22
£20
We know how labour-intensive and exhausting a deep cleaning can be especially after your house has undergone reconstructions. For this purpose we have tailored our after builders cleaning in a way to take the best care of your home and get you rid of all the mess and chaos. We are able to schedule emergency and on-the-same-day appointments, so you can rest easy.
After Builders Cleaning vs Deep Cleaning: What's the Difference?
Deep cleaning and after builders cleaning may appear to be the same thing, but they are not, and we will explain why. The deep cleaning service includes cleaning and disinfection of all corners of the property (particularly those that are frequently disregarded during the normal cleaning schedule). The post-renovation cleaning service concentrates on removing fine dust and industrial debris that the cleaning crew has left behind that may cause allergies or other health issues. Another notable distinction is the techniques employed for both services. Deep cleaning involves the use of powerful cleaning solutions that dissolve buildup and filth, whereas after the builders cleaning requires the use of professional grade instruments to efficiently remove any rubbish, stains, grime, and debris that prevent you from enjoying your home.
Our Professional After Builders Cleaning Process
The cleaning crew will come to your place fully prepared with all equipment and supplies necessary to produce high-quality results. They will adhere to thorough task lists that include all jobs that must be completed as part of the service. They will accomplish excellent results thanks to the strong cleaning solutions and professional quality tools and gadgets.
Dust cleaning and stain removal will be performed, as well as complete cleansing and disinfecting of all furniture, floors and surfaces. The following is a list of the basic duties that will be performed throughout your service:
Before the actual cleaning begins, the cleaning experts will carefully inspect the area. They will pick the best cleaning solutions and methods that will work best for the type of stains and grime you have at home.
The cleaning procedure starts once the skilled professionals have removed all rubbish, industrial debris, and other dirt.
Various surfaces and furniture pieces will be carefully wiped down with high quality cleaning solutions.
The industrial fine dust will be removed with the use of high quality cleaning devices.
The cleaners will scrape off and remove any stains (paint, concrete, glue, and so on).
Using proper cleaning products, all wood surfaces and furniture will be cleaned and polished.
Glass and tile surfaces in the kitchen and bathroom will be cleansed and polished.
Hard floors will be thoroughly swept and mopped. Carpets and upholstery will be professionally vacuum cleaned.
All items that are handled on a daily basis will be thoroughly disinfected in time for your arrival.
Request a Custom Cleaning Service quote
To customise the service even further, we will also provide you with a price estimate that has been customised for you. You may rest assured that you will know exactly what you are being charged for. We will estimate the cost of the service based on the size of your property, as well as the many different tasks you chose to include as part of your project. No hidden charges will be further placed on your bill.
Our experts posses the necessary skills and talents to bring the shine and sparkle back to our precious home. We are able to customise special plan of action in order to provide the most effective cleaning according to your needs and expectations.
Long-term experienced cleaners for long-term cleanliness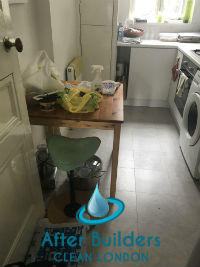 We work with the best cleaners in Bow who can deal with every cleaning challenge, no matter if cement dust or paint spills on your floor/carpet, alongside various other cases you have prepared for us.
Our experted cleaners work quickly and efficiently. What is even better about our company is its economically priced packages. We offer the most fair prices in Bow. No matter whether your home has undergone small repairs or some huge building project, we can handle the cleaning without any hesitation.
"We bought a new house and it needed several repairs of the heating system which we had done. After the repairs the rooms were left very dusty and and filled with dirt so, we decided to use the after builders cleaning provided by this company. It ensured the spotless condition of the rooms which we highly appreciate. – Nicholas"
Let us bring the sparkle in your property in E3 and get you rid of all the unwanted debris and filth.
Availability to make appointments seven days per week
We are not only open Mondays through Fridays, our door are also open on weekends and public holidays. Get in touch at our phone number and schedule your after builders cleaning services.
"We used the cleaning services which you provide to ensure the hygienic and better condition of our house after implementing refurbishment of the bathrooms. The staff implemented excellent cleaning of the rooms using high-grade machines and effective detergents. We are very pleased with their work which was very professional. – Rachel"