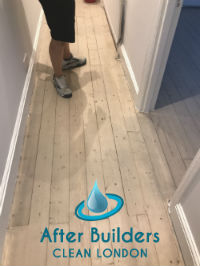 When renovation is over, there comes the cleaning part, which we know is your favorite as a house owner who is not an expert in this sphere.
In order to deal with the after builders cleaning, we recommend you using our professional help. We believe you will not regret if you follow our advice.
Our services
Domestic Cleaning Prices
After Builders Cleaning
One Off Cleaning
Deep Cleaning
Regular Cleaning
from £23
£22
£22
£20
What our services include is: well-qualified workers, which can fight every stubborn dirt even when it looks impossible; we bring our own cleaning materials and equipment; we pay attention to every detail, because in this way we reach our perfect results.
After Builders Cleaning vs Deep Cleaning: What's the Difference?
If you think that the deep cleaning service and the post renovations one are quite similar, you are mistaken. Even though both of them include thorough cleaning of all areas and surfaces of the property, they have very different purposes. The deep cleaning aims to revive the cleanliness of the home by cleaning and disinfecting hidden and easy to miss areas. The after builders cleaning solution's purpose is to eliminate industrial waste, dust and stains from the property and prepare it for your return. What is more, the techniques and products that will be used during both services will be completely different. All of them are non-toxic and biodegradable, however, during the post-renovation service, our cleaning experts will utilise special, professional grade tools to be able to get rid of all hard to remove dust and grime.
Our Professional After Builders Cleaning Process
We provide detailed task lists that include all tasks that must be completed as part of the service. Our cleaning professionals closely follow them to guarantee that everything is completed successfully. We can ensure the process's success by doing so because the service is complicated and comprises several jobs. We will choose the most suited crew and supply them with everything they will require to remove any dust and filth.
You may be confident that stains, paint, and garbage will be removed from all corners and surfaces of the property. We have provided you with a list of the basic tasks that will be performed as part of your project. Find it below.
To achieve the best final results, our cleaning experts will carefully pick the tools and products that will be used during the procedure based on the stain origins and the materials of your furniture.
All industrial trash and debris will be removed and disposed of, leaving the property free and clear for the service.
All furniture pieces and other surfaces will be cleaned. The cleaners will use suitable cleaning products for the materials at hand.
Industrial fine dust will be cleaned using high-quality cleaning equipment.
Our experts will clean all surfaces, eliminating paint or other product stains.
Using proper cleaning products, all wood surfaces and furniture will be cleaned and polished.
All hard surfaces will be scrubbed and polished including glass tile and metal.
Vacuuming and mopping the floor. This includes all carpets, rugs, and upholstery.
All commonly touched items will be disinfected and everything will be organised for when you arrive.
Request a Custom Cleaning Service quote
The customer service representative you are working with will provide you with a price estimate for your cleaning service. The total price will be calculated for you depending on the many cleaning activities that you want to book as part of the project. We will also provide you with a bill to ensure that you understand precisely what you are paying for. Everything you will be charged for will be listed there. There will be no additional costs.
We promise best services in Belsize Park. We will make your property shine like never before and this will happen in only a few hours. If you want to have your house/apartment cleaned immediately, we will always be ready to send some of our experts to you.
About us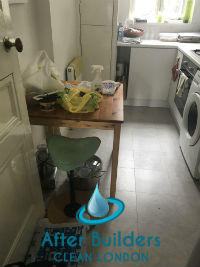 We have more than .. offices in whole Belsize Park, and we have a big cleaning team, which is available whenever you need our services. We work on weekends too in order to be ready to help you anytime.
Cleaning all of the windows and doors inside and out; deeply polishing every kind of surfaces; cleaning the dust and spots from the shelves, furniture and from the floor; deep cleaning of sinks, shower cabins, toilets and etc. Hoovering and mopping all over your property. Taking care of the nice and fresh air which is needed after every renovation.
We guarantee deep cleaning for every part of your home and every little detail. You will have your place cleaned very fast, but with perfect results and no missed places.
"We needed one-off effective and professional cleaning of our converted loft and used the services of the company a friend recommended us. The after builders cleaning we received was very thorough, speedy and ensured the liveable and flawless condition of the rooms. We are more than pleased with the end result. – Isabella"
What the after builders cleaning includes?
If you decide you want to use our services, you can call us anytime. We are available on weekends too.
We believe we will not let you down, because we are known as the best cleaning firm in Belsize Park. We will make your property unrecognizable like there has never been such a mess after building/renovating. Trust us and leave everything to us!
"Since we didn't want to deal with the cleaning of the rooms in our refurbished house alone, hired the cleaners in your company. They were very punctual and implemented excellent after builders cleaning which wasn't expensive and had visible effect. We will recommend your cleaning services to relatives and friends. – Patrick"