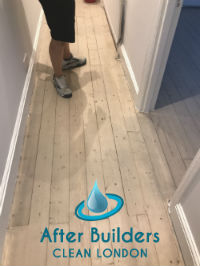 After every renovation, we enter the game. Our after builders cleaning service is a top quality choice on the Forest Gate market.
The team providing you with this service is entirely made up of professionally trained people who work hard to impress their clients. Hundreds of carpets have been cleaned by them and the line of satisfied clients is very long
Beyond excellent service when hiring
Domestic Cleaning Prices
After Builders Cleaning
One Off Cleaning
Deep Cleaning
Regular Cleaning
from £23
£22
£22
£20
When people make us their choice of service providers, they contact us. From there our costumer support introduces them to the after builders cleaning service. The caller is handed all of the details that they need about the service.
After Builders Cleaning vs Deep Cleaning: What's the Difference?
The after-builder cleaning service can at times be confused with the thorough cleaning service. However, there are important distinctions between the two, which we will get into for you. During the deep cleaning service, your property will be completely cleaned and disinfected (this includes hidden places that are sometimes overlooked). When it comes to post-renovation cleaning, expect the cleaning staff to efficiently remove any industrial waste, fine dust, and other filth. The specialists will use specialised tools and procedures to remove all dirt that prevents you from enjoying your newly refurbished house. Strong solutions that dissolve grease and dirt are used during the deep cleaning procedure – they are different from the ones used during the post renovation service, making this another significant difference.
Our Professional After Builders Cleaning Process
The cleaning crew will come to your place fully prepared with all equipment and supplies necessary to produce high-quality results. They will adhere to thorough task lists that include all jobs that must be completed as part of the service. They will accomplish excellent results thanks to the strong cleaning solutions and professional quality tools and gadgets.
Dust cleaning and stain removal will be performed, as well as complete cleansing and disinfecting of all furniture, floors and surfaces. The following is a list of the basic duties that will be performed throughout your service:
Your property will be carefully inspected and the most suitable products and tools will be used to treat the particular stains you have at home. You may rest assured that the best outcomes will be provided.
All trash and industrial waste will be collected and disposed of at the very beginning of the cleaning service.
Furniture and other surfaces will be thoroughly cleaned. The cleaners will use cleaning agents that are appropriate for the items.
To remove all fine dust from all sections of the property, high-quality instruments will be employed.
Stains will be completely eliminated. No paint, grout or glue will be left behind on ay of the surfaces at your property.
Wooden furniture, tables, skirting boards and door and window frames will be polished with a suitable product.
All grime and filth will be removed from bathroom and kitchen surfaces (glass, tile, concrete or metal).
Carpets and upholstery will be vacuum cleaned with a special professional vacuum cleaner. The entire floor will be mopped.
All items that are handled on a daily basis will be thoroughly disinfected in time for your arrival.
Request a Custom Cleaning Service quote
Your booking agent will estimate a price for your cleaning service. The final price will be estimated personally for you based on the various different cleaning tasks that you decide to book as part of the project. To make sure that you know exactly what you are being charged for, we will also supply you with a bill. Everything you will be paying for will be there. No additional charges will occur.
Our costumer support makes sure every question around the Forest Gate area is answered to the caller. We don't allow our clients to be confused and uncertain about what they give their money for.
Professional After Builders Cleaning in E7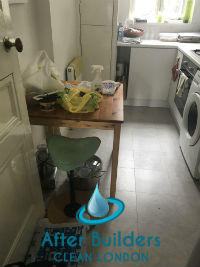 If the caller decides to hire our service, we will notify our cleaners and they will at the client's home right on time. When our cleaners get an appointment, they take it very seriously and strictly follow it.
Our cleaners will expect for the client or anyone from the household to be there to welcome them. Otherwise they will have no other choice but to leave.
"The last refreshing which we did of our flat left it filled with dust, plaster, splatters and dirt. We had to cope with the cleaning which seemed really a lot of work. After researching online we came upon your company and ordered the after builders cleaning we needed. The staff implemented highly qualitative and reliable sanitising of the rooms.- Finlay"
When our cleaners are in the client's home they will get to work right away. Starting in one room and thoroughly cleaning everything that exists in it without missing even the most obscure areas. They will move to the next room when the one they work in is completely clean.
Very thorough and professional cleaning procedure
The cleaning products that our cleaners use are selected as the most effective for this job and the best choice in the Forest Gate market. These products are completely safe, healthy and Eco friendly.
"We moved to a new house and decided to do a few improvements in its interior. The plastering of the walls and repainting of the doors left a lot of dust, splatters and dirt in the property. We had it cleaned by the two workmen who achieved excellent results. They sanitised the rooms well and left them in perfect condition. – Zachary"
It is very important that our cleaners do not get exposed to products that are clearly toxic. That is why if the client suggest to give them any products to clean with, they will kindly reject. They are not going to work in such conditions and they don't like invading the clients' homes with appalling fumes.