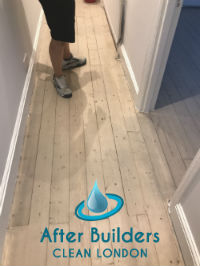 Our company can help you to quickly enjoy the comfort of your home after there has been a renovation of the interior. We know that you want to be able to see the final result of the changes in your house or apartments as soon as possible and the traces of the builders or painters are just standing in the way between your vision and the real look after the builders' work.
If you live in Clapton you must know that our company offers the best after builders cleaning service in town. If you hire the help of our professional workers you will definitely be able to enjoy the new look of your home without having to worry about dealing with the mess that has been left after the builders. We hope that you will trust us with your property.
Much more than a simple cleaning
Domestic Cleaning Prices
After Builders Cleaning
One Off Cleaning
Deep Cleaning
Regular Cleaning
from £18
£16
£18
£16
If you book our after builders cleaning service we can do so much more for you. We can do a professional cleaning for other rooms in your house or apartment and we also offer services such as steam carpet cleaning.
Our cleaners are well-experienced in the cleaning business and they are always able to provide you with the best service in entire Clapton.
High quality and low prices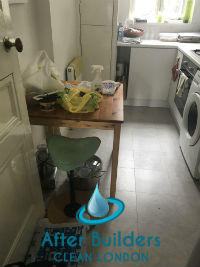 In our company we make sure to use the most efficient cleaning tools and products to make sure that the quality of our work is the highest possible. While we are not compromising with the excellency of our work we are always trying to offer the most affordable prices to our client.
"The condition of our two bedroom house required some repairs and changes which we ordered and had implemented. Thanks to the thorough and affordable after builders cleaning we received from your company we could use the rooms very fast after the project was completed. The service was professional and reliable. – Kian"
We hope that you will contact us whenever you need cleaning after your renovations. We will be more than happy to help you with our services.
Flexible work hours for your convenience
Since we know that not everyone can hire us during the weekdays we offer our after builders cleaning service during the weekends, too. We want to have the most flexible working hours as possible, so that we will be able to help our customers whenever they need us. We hope that you will also trust the services of the best cleaning company in Clapton.
"We decided to order the cleaning of our renovated house using your services to make sure we use the property faster. Your staff implemented timely, comprehensive and effective cleaning which included steam cleaning of the carpets, sanitising of the walls, furniture and rooms in our house. The service was highly professional and affordable. – Melissa"