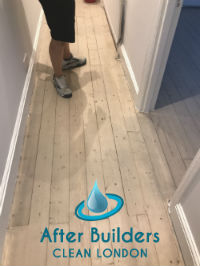 It takes a professional zero time to clean after renovations. If you had just renovated your home and the cleaners have left a huge mess than don't be skeptical about hiring our company's after builders cleaning service.
Our team is full of people who are trained for the job and have previous experience in the Chiswick industry. They are all determined to provide excellent quality and impress all of the new clients.
A service with a tight flow
Domestic Cleaning Prices
After Builders Cleaning
One Off Cleaning
Deep Cleaning
Regular Cleaning
from £23
£22
£22
£20
It begins with a phone call from a client. From there, our team will provide costumer support to them by explaining the details about the after builders cleaning service. How it all works from hiring to completion of the service.
After Builders Cleaning vs Deep Cleaning: What's the Difference?
Deep cleaning and after builders cleaning may seem similar but they are not and we will explain the main differences for you. The deep cleaning service includes thorough scrubbing and disinfection of all corners of the property (especially areas that are usually overlooked during the regular cleaning schedule). The post renovations cleaning service focuses around the removal of fine dust and industrial waste left behind by the cleaning crew. Another significant difference are the methods used for both of the services. Deep cleaning involves powerful cleaning solutions that will dissolve buildup and grime while during the after the builders cleaning, our professionals will be using professional grade tools in order to efficiently remove all waste, stains, grime and rubbish that prevent you from enjoying your refreshed home.
Our Professional After Builders Cleaning Process
Our cleaners will undertake a variety of cleaning jobs in order to supply you with high-quality results. They will adhere to task lists to ensure that everything is completed successfully and no duties are neglected. High-quality tools and supplies will enable them to deliver flawless results and leave your entire house beautiful and ready for you.
Furniture, as well as all surfaces, window and door frames, as well as other areas, will be wiped down and polished. Dust and rubbish will be removed totally. Find a list of basic activities that are going to be performed as part of the service you will receive from us.
Our cleaning crew will thoroughly evaluate your property; stains and specific materials will be handled with appropriate cleaning methods and solutions. This ensures optimum effectiveness without inflicting any harm.
The cleaners will gather and dispose of all waste and particles that are too big for the vacuum cleaner.
All furniture pieces and other surfaces will be cleaned. The cleaners will use suitable cleaning products for the materials at hand.
Special high-quality instruments will be used to remove the fine dust that has been left all over your property.
Our experts will clean all surfaces, eliminating paint or other product stains.
Our cleaning experts will clean and wipe down all wooden surfaces using high quality products suitable for wood.
All grime and filth will be removed from bathroom and kitchen surfaces (glass, tile, concrete or metal).
Floor cleaning, vacuuming and mopping. Including all carpets, rugs and even upholstery.
To finish the service and prepare the property for you, our cleaners will disinfect every item and surface.
Request a Custom Cleaning Service quote
The customer service representative you are working with will provide you with a price estimate for your cleaning service. The total price will be calculated for you depending on the many cleaning activities that you want to book as part of the project. We will also provide you with a bill to ensure that you understand precisely what you are paying for. Everything you will be charged for will be listed there. There will be no additional costs.
Book My Cleaning Today
It is not our stile to have our clients unaware of what they pay for. If they have any questions about the Chiswick area, we will provide them with the answers.
Next, if we get hired, we make sure to be at the client's home right on time. They have made an appointment with us and we intend to follow it. We also expect our clients to be home as well, otherwise we will just leave.
Find us in all the London areas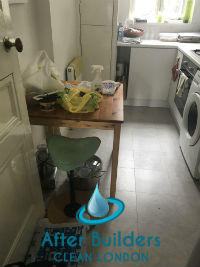 We come in and bring our equipment and cleaning supplies. All of this is on a professional level, recommended as best choice in the Chiswick field. The cleaning products which we use are all completely safe, healthy and Eco friendly.
All of this is covered by us, the client only pays for the service itself, not for the products we use.
"I have been very impressed with your after builders cleaning services. Your cleaners were fully equipped and ready for work. They worked diligently and promptly and I must say the results were a lot more than satisfying. You even provided me with a guarantee, so that's how my house was gleaming with cleanliness after the reconstruction. – Elena"
We work with subtly and speed.
Every client gets the same quality service.
We provide full service for the price paid from the start.
You have control over the service.
The real service begins when we are in the client's home
The cleaning begins from one room as it is cleaned from top to bottom and we move on to the next. This is the way we cover every room and area which the client wants cleaned.
"Your after builders cleaning was done very thoroughly and with attention to every detail. After the refurbishment I couldn't believe at the sight of the mess. Everything was covered with spots and dust. But you came with your equipment and delivered the immaculate results in a flash. Thanks a lot for your immediate response! – Ben"
In every single room we get everything clean, the walls, the floor, the windows, doors, furniture and anything else that that room has. We don't leave a single thing or the most obscure area unchecked and uncleaned.