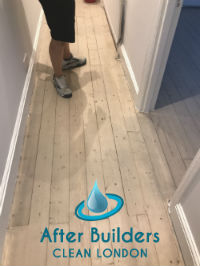 It takes a professional zero time to clean after renovations. If you had just renovated your home and the cleaners have left a huge mess than don't be skeptical about hiring our company's after builders cleaning service.
Our team is full of people who are trained for the job and have previous experience in the Chiswick industry. They are all determined to provide excellent quality and impress all of the new clients.
A service with a tight flow
Domestic Cleaning Prices
After Builders Cleaning
One Off Cleaning
Deep Cleaning
Regular Cleaning
from £18
£16
£18
£16
It begins with a phone call from a client. From there, our team will provide costumer support to them by explaining the details about the after builders cleaning service. How it all works from hiring to completion of the service.
Book My Cleaning Today
It is not our stile to have our clients unaware of what they pay for. If they have any questions about the Chiswick area, we will provide them with the answers.
Next, if we get hired, we make sure to be at the client's home right on time. They have made an appointment with us and we intend to follow it. We also expect our clients to be home as well, otherwise we will just leave.
Find us in all the London areas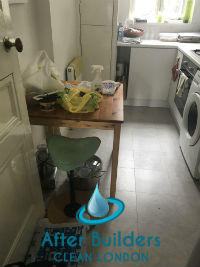 We come in and bring our equipment and cleaning supplies. All of this is on a professional level, recommended as best choice in the Chiswick field. The cleaning products which we use are all completely safe, healthy and Eco friendly.
All of this is covered by us, the client only pays for the service itself, not for the products we use.
"I have been very impressed with your after builders cleaning services. Your cleaners were fully equipped and ready for work. They worked diligently and promptly and I must say the results were a lot more than satisfying. You even provided me with a guarantee, so that's how my house was gleaming with cleanliness after the reconstruction. – Elena"
We work with subtly and speed.
Every client gets the same quality service.
We provide full service for the price paid from the start.
You have control over the service.
The real service begins when we are in the client's home
The cleaning begins from one room as it is cleaned from top to bottom and we move on to the next. This is the way we cover every room and area which the client wants cleaned.
"Your after builders cleaning was done very thoroughly and with attention to every detail. After the refurbishment I couldn't believe at the sight of the mess. Everything was covered with spots and dust. But you came with your equipment and delivered the immaculate results in a flash. Thanks a lot for your immediate response! – Ben"
In every single room we get everything clean, the walls, the floor, the windows, doors, furniture and anything else that that room has. We don't leave a single thing or the most obscure area unchecked and uncleaned.