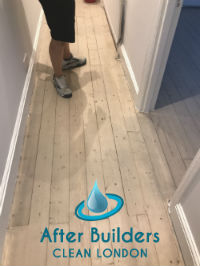 The team behind the after builders cleaning service offers high quality work with very satisfactory results. They are ready to come into your home when the workers come out and put the final touch on your home renovations.
The people in this team are all trained for this job and have gained a lot of experience in the Ealing industry beforehand. They are eager to work with you and impress all of the new clients
You hire us
Domestic Cleaning Prices
After Builders Cleaning
One Off Cleaning
Deep Cleaning
Regular Cleaning
from £18
£16
£18
£16
The client starts off the service by calling us. We make sure to provide them with all of the details about the service from start to the finish so that they have an idea what they are paying for.
Book My Cleaning Today
If they have questions after the details provided to them, we will answer anything that falls into the Ealing area.
When we get hired, we make it to the client right on time and we expect that the client will be there to greet us as well, otherwise, we will leave.
We get to you and set up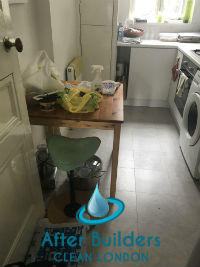 When we arrive at the client's home, we bring in our equipment and cleaning supplies and get to work. We do not require from the client to give us any cleaning products. Everything we use is exactly for the purpose of our job and is the best choice in the Ealing industry.
"The reconstruction of my home just finished, but one friend advised me to be prepared for unseen chaos. I booked your after builders cleaning services in advance, so you delivered me with the perfect atmosphere even on the same day. I didn't have to do anything, since you provided even the detergents. I'm really thankful! – Jerry"
All of our cleaning products we use during the service are completely safe for people, pets and children. They are healthy, Eco friendly and are not included in the price which the client pays for the service.
We clean up
The cleaning begins from one room and moves to the next after that room is completely spotless. We thoroughly clean every single room and area of the client's home without missing even the most obscure areas.
"I was desperate at the sight of the mess after the reconstruction was over. There was no way to clean all the mess by myself. I am really lucky I found your after builders cleaning services and I made an appointment. Your cleaners were very hard-working and provided me with flawless atmosphere, ready for living. Great! – Barbara"
Everything in a room gets our attention – walls, doors, floor, windows, furniture, appliances and so on. Everything is thoroughly cleaned with precision and care not to harm the renovations.