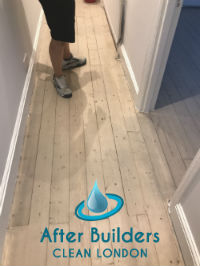 The team behind the after builders cleaning service offers high quality work with very satisfactory results. They are ready to come into your home when the workers come out and put the final touch on your home renovations.
The people in this team are all trained for this job and have gained a lot of experience in the Ealing industry beforehand. They are eager to work with you and impress all of the new clients
You hire us
Domestic Cleaning Prices
After Builders Cleaning
One Off Cleaning
Deep Cleaning
Regular Cleaning
from £23
£22
£22
£20
The client starts off the service by calling us. We make sure to provide them with all of the details about the service from start to the finish so that they have an idea what they are paying for.
After Builders Cleaning vs Deep Cleaning: What's the Difference?
Even though the cleaning after renovations and the deep cleaning services are similar and readily confused, they are not the same. While the key objective of both is to clean and disinfect all places and surfaces properly, the thorough cleaning involves corners that are sometimes overlooked, whereas the post-renovation cleaning is more concerned with proper removal of industrial waste and dust, as well as toxic material that may be causing allergic responses or irritations. Another significant distinction is the equipment and products utilised in both jobs. To eradicate dust, mould, germs, and other contaminants, high grade non-toxic materials will be used throughout the deep cleaning service. When completing the after builders cleaning service, our cleaning professionals will utilise specialised equipment to remove debris and dust.
Our Professional After Builders Cleaning Process
We guarantee the excellent quality of the services we provide and try hard to exceed our clients' expectations. To guarantee that each stage is accomplished, we follow a rigorous and sophisticated process. Furthermore, we employ a variety of specific equipment, procedures, and cleaning solutions which help us improve the quality of the final results.
Scrubbing, polishing, and disinfecting all surfaces around the property, dust and grime removal, special surface cleaning, floor care, and other chores related to this sort of cleaning are all part of the comprehensive cleaning of your property following renovations. Here are some of the basic duties that will be performed:
The inspection of the property will help our cleaning technicians select the best tools and products and achieve fantastic results. The surfaces will be deep cleaned and no damage will occur.
Our professionals will collect and dispose of industrial waste pieces, as well as large debris that cannot be vacuumed.
Furniture and other surfaces will be thoroughly cleaned. The cleaners will use cleaning agents that are appropriate for the items.
The industrial fine dust will be removed with the use of high quality cleaning devices.
Stains will be completely eliminated. No paint, grout or glue will be left behind on ay of the surfaces at your property.
We will clean and polish all wooden surfaces in your property without causing damage.
Scrub and polish hard surfaces such as tile, concrete, metal, or plastic.
Vacuum cleaning of all carpets, rugs and upholstery, as well as mopping of the entire floor.
All items that are handled on a daily basis will be thoroughly disinfected in time for your arrival.
Request a Custom Cleaning Service quote
To further personalise the service, we will also present you with a pricing estimate that has been personalised for you. You may be confident that you will be aware of exactly what you are being charged for. We will estimate the cost of the service based on the size of your property and the numerous chores you have chosen to include in your project. There will be no further charges added to your statement once the cost has been determined.
Book My Cleaning Today
If they have questions after the details provided to them, we will answer anything that falls into the Ealing area.
When we get hired, we make it to the client right on time and we expect that the client will be there to greet us as well, otherwise, we will leave.
We get to you and set up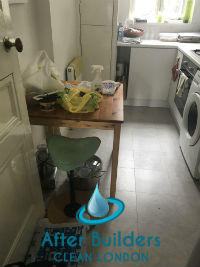 When we arrive at the client's home, we bring in our equipment and cleaning supplies and get to work. We do not require from the client to give us any cleaning products. Everything we use is exactly for the purpose of our job and is the best choice in the Ealing industry.
"The reconstruction of my home just finished, but one friend advised me to be prepared for unseen chaos. I booked your after builders cleaning services in advance, so you delivered me with the perfect atmosphere even on the same day. I didn't have to do anything, since you provided even the detergents. I'm really thankful! – Jerry"
All of our cleaning products we use during the service are completely safe for people, pets and children. They are healthy, Eco friendly and are not included in the price which the client pays for the service.
We clean up
The cleaning begins from one room and moves to the next after that room is completely spotless. We thoroughly clean every single room and area of the client's home without missing even the most obscure areas.
"I was desperate at the sight of the mess after the reconstruction was over. There was no way to clean all the mess by myself. I am really lucky I found your after builders cleaning services and I made an appointment. Your cleaners were very hard-working and provided me with flawless atmosphere, ready for living. Great! – Barbara"
Everything in a room gets our attention – walls, doors, floor, windows, furniture, appliances and so on. Everything is thoroughly cleaned with precision and care not to harm the renovations.