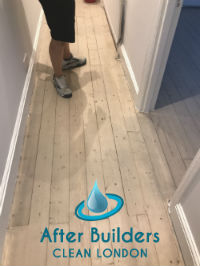 The cleaning part is the "funniest" thing to do for everybody in their home, working place and etc. If you have tried everything possible to fight the stubborn dirt and spots, especially when doing after builders cleaning, and still with no result, we are here for you.
We are a professional cleaning firm in Arkley, which is mainly focused on after builders cleaning services. We are in the cleaning branch for many years, so we have a lot of experience and we know how to do our job best.
Who are we?
Domestic Cleaning Prices
After Builders Cleaning
One Off Cleaning
Deep Cleaning
Regular Cleaning
from £23
£22
£22
£20
We have the best cleaners possible, and we always invest in the latest cleaning equipment that is out. We use products which will not only clean every stubborn dirt, but will also take care of your property and health.
After Builders Cleaning vs Deep Cleaning: What's the Difference?
The after the builders cleaning service seems similar to the deep cleaning one, but it is not the same. There are several distinctions that include critical components of each service. Starting off, deep cleaning focuses on managing areas that usually go unnoticed during the regular cleaning process, but after-construction cleaning is vital for the cleanliness of the property following renovations when a lot of dust, filth, and garbage cause health issues and prevent you from moving back in. Another critical aspect is the assortment of tools and items that will be employed throughout each project. Our cleaning personnel will utilise high-quality tools and solutions specialised for the complete removal of all dangerous chemicals, dust, and other dirt that may have accumulated throughout the refurbishment process.
Our Professional After Builders Cleaning Process
To ensure that we deliver high quality results, we provide our cleaners with thorough lists containing all steps that they should take when performing a service. That way, you may rest assured that nothing has been neglected and overlooked. We will use all our skills and knowledge, as well as professional tools and products to eliminate all signs of dust, grime and stains from every corner of your property.
The cleaning service includes dust and stain removal, vacuuming of carpets and upholstery, polishing and disinfection of various surfaces (wooden and glass), disinfection and organisation. The home will be ready for your arrival. Here is what to expect:
The cleaning specialists will thoroughly evaluate the area before beginning the cleaning process. They will choose the finest cleaning products and procedures for the stains you have at home.
All waste and particles that are too large for the vacuum cleaner will be collected and disposed of by the cleaners.
Next, all furniture will be wiped down and cleaned with appropriate cleaning materials and methods.
High quality professional cleaning devices will be used for the proper removal of fine dust.
No signs of stains will be left behind, by paint or concrete, on any of your surfaces.
Wooden furniture, window sills, skirting boards and other areas will be wiped down and polished.
All grime and filth will be removed from bathroom and kitchen surfaces (glass, tile, concrete or metal).
Our specialists will hoover all carpets and rugs using a professional vacuum cleaner. The floor will be washed.
All surfaces and commonly handled items in the house will be disinfected for your arrival.
Request a Custom Cleaning Service quote
Share details about the service you want to obtain when you call our customer service agent that will be assisting you. You will be given a custom pricing quotation that is based on all of the additional services you have ordered, as well as the size and condition of your property. We will also issue you a bill. You'll be able to view everything you're being charged for. Once you receive your custom price estimate, the number will stay the same. No hidden charges will occur.
We have reached the top among all of the cleaning firms in Arkley, which makes us proud that our clients trust their properties to us. We are who we are because of our satisfied and thankful clients, which use our services more than just once.
Why choosing us?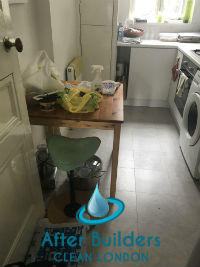 For us, doing our job means giving our best to you. Our workers are young, friendly and motivated to help you in every possible way.
What we offer to all of you is professionalism, low and competitive prices, more than perfect results and satisfaction. If you want to hire us, you can always do that anytime you decide. Your location is not a problem for us, because we have many offices in Arkley.
"We decided to order the after builders cleaning provided by your company after repairing the leaky radiators in the rooms of our flat. The guys implemented speedy, effective and professional cleaning which was exactly what we needed. We will definitely use their services again which are very professional. – Jay"
How to contact us?
If you decide that we are the best after builders cleaning firm for you, you can hire us with no more waiting. We are available every day with no holidays, because we want to be at your disposal in every minute possible.
"Our flat had to be repaired and refreshed so, we implemented the innovations we had planned. The after builders cleaning we ordered and received from your company had great results and saved us hours and days spent in sanitising work. The cleaning had impressive results and the price of the service wasn't high. – Danielle"
Give us a call or email us and just give us exact date and address and some of our workers will be sent to you. You can also meet us in our offices if you want.