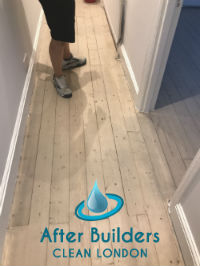 Everyone who needs a little clean up after their renovation has the option to make us their choice. We are available for homes, work places and public places. If you are interested, take the opportunity and give us a call.
Our team, providing you with this service is professionally trained to get the job done. A lot of our employees even have previous experience in the Anerley industry, so it is safe to say that you and all our other clients are in safe hands.
The service starts off this way
Domestic Cleaning Prices
After Builders Cleaning
One Off Cleaning
Deep Cleaning
Regular Cleaning
from £23
£22
£22
£20
When you are ready, go ahead and contact us. As we do with all of our new clients, we are going to introduce you to the service and give you all of the details of how it works from the hiring to its completion.
After Builders Cleaning vs Deep Cleaning: What's the Difference?
A lot of people mistake the after the builders cleaning service for a deep cleaning one. Despite the fact that they both entail thorough cleaning of all areas and surfaces of the property, they serve completely distinct functions. The thorough cleaning is intended to restore the cleanliness of the home by cleaning and disinfecting hard-to-reach regions. The goal of the after builders cleaning solution is to remove industrial waste, dust, and stains from the property and prepare it for your return. Furthermore, the procedures and goods employed throughout these treatments will be very different. The products are all non-toxic and biodegradable, but during the post-renovation service, our cleaning professionals will use specific, professional grade instruments to make sure that everything that may cause irritations has been thoroughly removed.
Our Professional After Builders Cleaning Process
To be able to deliver excellent results to all our customers, we offer complex cleaning solutions involving many steps and tasks. We generate a task list for all cleaning teams which they follow throughout the entire cleaning process. That way, no chores are left overlooked or ignored and we are certain that the best outcomes have been provided to our customers. All dust and grime will be removed from the entire property.
We offer dust, stain and grime removal from various surfaces such as carpets, upholstery, wooden and glass items, as well as organising, vacuum cleaning and disinfection of every corner of the property. Your home will be clean and ready for your arrival.
To be able to deliver high quality results, ur cleaning experts will inspect the situation. The most suitable methods, tools and products will be picked for the issues at hand. That way, everything will be left immaculate.
To prepare your home for the service, our cleaners will remove waste and debris from the entire property.
Various surfaces and furniture pieces will be thoroughly cleaned using high-quality cleaning products that will not be harmful to the materials.
The cleaners will use high-quality cleaning equipment to eliminate all of the fine industrial dust from the entire home.
Every surface with stains will be scrubbed and left spotless.
Efficient cleaning products safe for wood will be used to clean all wooden furniture and surfaces.
Scrub and polish hard surfaces such as tile, concrete, metal, or plastic.
The cleaners on our team will mop your floor after vacuuming all carpets and rugs using a special vacuum cleaner.
To finish the service and prepare the property for you, our cleaners will disinfect every item and surface.
Request a Custom Cleaning Service quote
All of the cleaning tasks, as well as the size and condition of the property, will impact the price of your service. You will receive a free price estimate and will also be given a bill. That way, you'll know precisely what you need to pay for. There will be no additional expenses added to your bill once you receive the quote, and you can be confident that you will only have to pay for the jobs you obtain.
Book My Cleaning Today
If they have any questions surrounding the Anerley we have the answers you need. We make sure that our clients are are sure weather or not they would want to hire our service and we make it a priority to avoid slip ups where are client is unsure and confused about things that they pay for.
Our cleaners are never late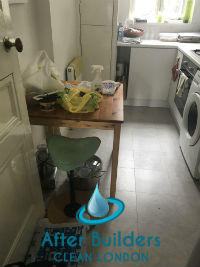 When the client makes their appointment with us, we notify our cleaners and they make sure to arrive at the client's home right on the hour.
It is expected for the client to be home at the appointed hour as well, otherwise if the cleaners arrive and there is no one there to welcome them, they will have no other choice but to leave.
"I cannot believe that your cleaners managed to get rid of the mess the builders have left in my renovated home. I went out to see a few friends and when I came back home everything was shining. I want you to know that I do appreciate your help and will recommend your after builders cleaning services!- Stephen"
The clean up
After our cleaners arrive and set up, they will get to work right away. First they will start off with one room, cleaning every square inch of it from top to bottom without leaving even the most obscure areas unchecked.
The cleaners move on to the next room and continue with the same procedure only when the room they were working on is 100 percent clean.
"I could not even think how am I supposed to remove the paint spills all over the kitchen floor. That is why I decided to book your company and its after builders cleaning services. Your cleaners arrived just at the appointed time and a few hours later all the damage was gone. You, guys, managed to make me so happy with your performance. Thank you!- Jonathan"
Everything from products to equipment used by our cleaners is curated to be the most effective, safe, healthy and Eco friendly option the Anerley market has to offer.