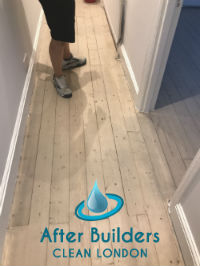 If you are finishing up with renovations, we are here to provide our after builders cleaning service. We are available for the home, work place, public place and so on. When the builders are done with their job, we are going to come over and thoroughly clean up after them.
Our employees are professionals, trained to do this job without breaking a sweat. They will come to your home, get the job done and be on their way. A few of our people even have previous experience in the Woolwich industry.
First part of our service
Domestic Cleaning Prices
After Builders Cleaning
One Off Cleaning
Deep Cleaning
Regular Cleaning
from £23
£22
£22
£20
When a client calls, the first thing we do is introduce the to our after builders cleaning service. We give them all of the details from hiring to completion. We do this with every costumer so that they are sure weather or not they want to hire us.
After Builders Cleaning vs Deep Cleaning: What's the Difference?
Yes, after the builders cleaning is very similar to the deep cleaning service, however, it is not the same. There are many differences that include important aspects of each service. To begin with, deep cleaning focuses on managing areas which are usually overlooked during the regular cleaning process while after the builders cleaning is important for the cleanliness of the property post renovations when a lot of dust, grime and waste have been left behind. Another important thing is the set of tools and products that will be used throughout the projects. When performing the post renovation cleaning service, our cleaning professionals will use high quality tools and products in order to ensure complete elimination of all hazardous chemicals, dust and other filth that may prevent you from enjoying your new property.
Our Professional After Builders Cleaning Process
In order to provide you with high quality results, our cleaners will perform a number of cleaning tasks. They will be following task lists which will ensure that everything has been successfully performed and no jobs have been overlooked. The high quality tools and products will help them provide you with perfect results and leave your entire property immaculate and spotless.
Furniture will be wiped down and polished, as well as all surfaces, window and door frames and other areas. Dust and waste will be completely eliminated. Find a list of activities that will take place at your property as part of the service.
The cleaning experts will carefully inspect the entire property and its condition. They will select the most suitable cleaning methods that will resolve all problems in the best way possible.
The cleaners will gather and dispose of all waste and particles that are too big for the vacuum cleaner.
Various surfaces and furniture pieces will be thoroughly cleaned using high-quality cleaning products that will not be harmful to the materials.
The industrial fine dust will be removed with the use of high quality cleaning devices.
Stains left behind by concrete, grout, glue, paint, or other materials will be removed from all surfaces.
Our cleaning professionals will polish all wooden surfaces in the house with appropriate materials.
Glass and tile surfaces in the kitchen and bathroom will be scrubbed and left immaculate.
Vacuum all carpets, rugs and upholstery, as well as mop the whole surface of the floor.
All items that are handled on a daily basis will be thoroughly disinfected in time for your arrival.
Request a Custom Cleaning Service quote
A custom price will be estimated for you. It will be based on the tasks of your project, and the condition of your property. You will be provided with a free price quote over the phone, as well as a detailed bill with everything you are charged for. You will know exactly what you are paying for and may rest assured that no hidden charges will occur and you will only have to pay for what you receive.
Book My Cleaning Today
If the client still has any questions, we have all the answers falling into the Woolwich area. We do not want any clients who would feel unsure and confused about something that they pay for.
Second part of the service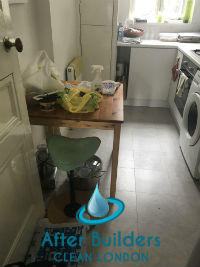 If we get hired, the client makes an appointment with us, we forward that appointment to the cleaners and they make sure that they will arrive at the client's home exactly on time.
The cleaners also expect that the client is home at that time as well. If there is no one to welcome them, the cleaners have no other choice but to leave.
"We needed somebody to make a deep cleaning of our home when the builders finished with the renovation project and your company was recommended to us. The cleaners that visited us were supplied with professional equipment and cleaned the whole house for a couple of hours. Wonderful after builders cleaning! – Sherry"
Third part of the service
When the cleaners arrive, they will set up and get to work as fast as possible. They will first start off with one room and gradually moving to the next ones.
When they clean, they make sure to cover every square inch of the area where they are working. They will not proceed to the next room until the one they are working on is 100 percent clean.
"Today your cleaners carried out a magnificent after builders cleaning in our home. They were very polite to us and cleaned every room in detail. Thank you very much for sending them, our house is neat and sanitised now! We will recommend your company to everyone, who needs a post builders clean up! – Pamela"
All cleaning products and supplies used by our cleaners are among the best choices in the Woolwich market. The cleaning products they use are completely safe, Green and healthy.