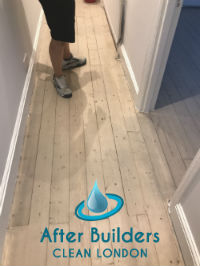 As most people renovate their homes they are excited to see the final results. However, sometimes the mess that the builders leave behind can ruin the vision you have in your mind. If you hire our company we promise you that we will present you the best condition of your remodeled home in no time.
We can guarantee you that we are the company with the best after builders cleaning service in entire Blackheath. If you decide to hire our help, our professional cleaners will make sure to take great care of your home.
We have many years in this field and we know how to achieve always great results. Our cleaning experts use the best equipment and methods when it comes to your home.
Customers are top priority
Domestic Cleaning Prices
After Builders Cleaning
One Off Cleaning
Deep Cleaning
Regular Cleaning
from £23
£22
£22
£20
During our many years of experience we have always put the needs of our customers first. For us the most important thing is to do whatever we can to satisfy our customers.
After Builders Cleaning vs Deep Cleaning: What's the Difference?
Deep cleaning and after builders cleaning may appear to be the same thing, but they are not, and we will explain why. The deep cleaning service includes cleaning and disinfection of all corners of the property (particularly those that are frequently disregarded during the normal cleaning schedule). The post-renovation cleaning service concentrates on removing fine dust and industrial debris that the cleaning crew has left behind that may cause allergies or other health issues. Another notable distinction is the techniques employed for both services. Deep cleaning involves the use of powerful cleaning solutions that dissolve buildup and filth, whereas after the builders cleaning requires the use of professional grade instruments to efficiently remove any rubbish, stains, grime, and debris that prevent you from enjoying your home.
Our Professional After Builders Cleaning Process
We provide high-quality cleaning services that include a wide range of activities and methods. To assure their high quality, we supply our cleaning professionals with comprehensive work lists that they must adhere to during the job. Everything will be completed properly – strong cleaning chemicals and high-quality equipment will be utilised. You will receive fantastic outcomes.
We will remove all hazardous material, dust, and garbage that the restoration staff has left behind. The room's furniture and different surfaces will be polished and cleaned. All of the basic duties that are included in your service are outlined here.
The cleaning specialists will thoroughly evaluate the area before beginning the cleaning process. They will choose the finest cleaning products and procedures for the stains you have at home.
The cleaning procedure starts once the skilled professionals have removed all rubbish, industrial debris, and other dirt.
All furniture pieces and other surfaces will be cleaned. The cleaners will use suitable cleaning products for the materials at hand.
High quality tools will be used in order to remove all fine dust from all areas of the property.
No stains from paint or concrete will be left on any of the surfaces at your home.
Our cleaning professionals will polish all wooden surfaces in the house with appropriate materials.
Glass and tile surfaces in the kitchen and bathroom will be scrubbed and left immaculate.
Carpets and upholstery will be vacuum cleaned with a special professional vacuum cleaner. The entire floor will be mopped.
Items, such as light switches, door handles, remote controls and faucets will be sanitised.
Request a Custom Cleaning Service quote
Once you have established the exact service you would like to receive and have personalised it, we will estimate a custom price estimate for you based on the different tasks you added, as well as the size of the property. All details will be mentioned in your bill and you will be able to see exactly what you are being charged for. The final price will be unique and personally generated for you and you may rest assured that no additional charges will occur.
This is why we are paying special attention to every request our clients make and we are trying to provide the best after builders cleaning service in Blackheath. Call us and we will be happy to help you.
Very attractive prices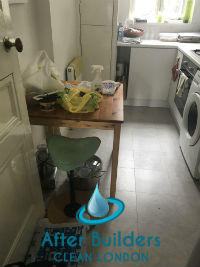 You will be amazed how inexpensive our professional services are. We do not compromise with the quality of our work but we do try to maintain very affordable prices. We know that the renovation has already drained out almost all of your money and you can't afford any extra expenses when it comes to your home.
This is why we try to provide the best cleaning service for the most affordable price.
"I am working full time, I had reconstruction in my home and at last I had enough stress of all that. For the mess left by the builders, I counted on your after builders cleaning services and I was more than astounded by the results. All the cleaning equipment was included in the rates, so I didn't need to do anything. Totally pleased and top rate from me! – Daren"
More free time for you
If you decide to book our after builders cleaning service you will be able to enjoy some free time and get a proper rest from your busy schedule. If you are living in Blackheath just call our company and let all the cleaning troubles to us.
We will take good care of your home and you will be able to have some me-time. Call us whenever you need us.
"I've never seen my house cleaner! I gotta admit, I had no idea your technicians were so capable, they exceeded all of my expectations. Now I know who to call when I'm doing a renovation. You were diligent and thorough and you satisfied all of my demands, thanks – Dorothy"