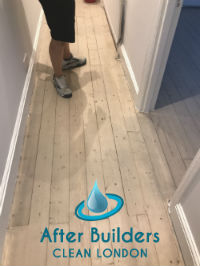 Are you planning on having your property renovated or repaired? But have you already thought about the accompanying chaos after it? We can assist you with the post-construction cleaning as we offer the best after builders cleaning services in and around all White City.
We have hundreds of regular customers who have already taken advantage of our after builders cleaning services and remained more than satisfied with the performance we delivered. If you want to become part of our vast community of pleased and happy customers, call our call centre operator for a booking today. You will even get free estimate. Do not procrastinate and give us a call.
The only rightful king on the throne
Domestic Cleaning Prices
After Builders Cleaning
One Off Cleaning
Deep Cleaning
Regular Cleaning
from £23
£22
£22
£20
Our cleaning company is like a castle among huts. We have grown so much in the last years that it is hard for the other companies to reach our achievements. Minute by minute the number of our customers is constantly increasing which can only make us happy and keep us moving forward to subduing new peaks.
After Builders Cleaning vs Deep Cleaning: What's the Difference?
Deep cleaning and after builders cleaning may appear to be identical, but they are not, as you are about to find out. The deep cleaning service comprises washing and disinfecting all areas of the property including corners and hidden surfaces that are easily missed. The post-renovation cleaning service focuses on eliminating fine dust and industrial waste left behind by the cleaning staff, which may cause allergies, irritations or even breathing issues. Another important difference is the procedures used for both services. Deep cleaning entails using powerful cleaning solutions to dissolve buildup and filth, whereas after builders cleaning necessitates the use of professional quality tools to properly remove any waste, stains, grime, and debris that prohibit you from enjoying your home.
Our Professional After Builders Cleaning Process
Our cleaning services are comprehensive and include a wide range of cleaning jobs. To ensure that no cleaning duties are neglected, we supply our cleaning specialists with detailed work lists that they will adhere to during the cleaning surface. High-quality tools and supplies will be used, and you will receive the highest-quality final outcomes and your home will be prepared for you.
Fine dust and industrial debris will be removed from every nook and cranny of the room. Everything will be cleansed and the furniture will be shined. A list of all essential cleaning activities that will be included in your project is provided below.
Our cleaning team will carefully inspect your home, the stains and the particular materials will be treated with suitable cleaning methods and solutions. That way, maximum efficiency is guaranteed without causing any damage.
All rubbish and industrial waste left behind will be collected and disposed of.
The cleaners will wipe down all furniture using suitable cleaning products that will not damage the materials.
Powerful machines will be used to remove all of the fine dust that has been left all over your property.
Our experts will clean all surfaces, eliminating paint or other product stains.
Using suitable products, our cleaning experts will polish all wooden surfaces in the house.
Bathroom and kitchen hard surfaces will be thoroughly cleaned and disinfected.
Our specialists will hoover all carpets and rugs using a professional vacuum cleaner. The floor will be washed.
Everything will be disinfected and the property will be organised and prepared for your arrival.
Request a Custom Cleaning Service quote
Once you have established the exact service you would like to receive and have personalised it, we will estimate a custom price estimate for you based on the different tasks you added, as well as the size of the property. All details will be mentioned in your bill and you will be able to see exactly what you are being charged for. The final price will be unique and personally generated for you and you may rest assured that no additional charges will occur.
Many people from White City entrusted us their properties to have them cleaned and use our after builders cleaning services every time they need such a service. They keep on using us not only because of our exceptional service but because of our fair prices.
Cheap happiness delivery to everybody in White City
We are sure that after we get the cleaning done and you see what we achieved, your smile will be immediately on your face. Book our after builders cleaning services and you will be more than happy with the results provided. Guaranteed.
"Our flat had to be refurbished which included a lot of work and after all plastering, painting and repair procedures were completed we had to cope with the cleaning. This was implemented by two of the workmen sent from your company who did excellent sanitising with visible results. – Alisha"
If you need after builders cleaning services, do not have second thoughts and choose ours because we can guarantee you the high-end quality. The equipment and the cleaning products are included in the total price of our services so you can save money instead of wasting it on inefficient detergents.
Say goodbye to industrial debris
Our cleaners can eliminate any form of debris, material leftovers, rubble, plaster markings, glue stains and paint spills from all over the walls and floors. Dial our number and enjoy your renovated home.
"We had to clean our refurbished loft which was left in a very dirty and messy condition by the workmen. We are very nicely surprised by the effective and professional after builders cleaning which we received from your company. The staff did effective work which made our loft impeccable. – Elizabeth"