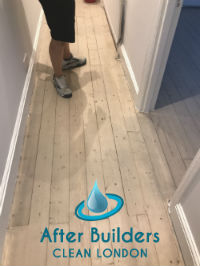 We are a professional after builders cleaning service located in Shepherd's Bush. We offer services that are suitable to everybody's budget. We are one of the few companies that does not charge unnecessary high rates for its services.
For over 10 years we have been the leading after builders cleaning service in Shepherd's Bush. We have rose to a level of respect and we won't anything stand in our way, especially dirt and dust.
Truly diligent cleaning technicians
Domestic Cleaning Prices
After Builders Cleaning
One Off Cleaning
Deep Cleaning
Regular Cleaning
from £23
£22
£22
£20
All of our cleaning technicians have been selected carefully. We do no employ cleaners who are not trained professionals and have a criminal record. All of our cleaners have been background checked and specially couched to remove all sorts of stains and dirt.
After Builders Cleaning vs Deep Cleaning: What's the Difference?
The after the builders cleaning service seems similar to the deep cleaning one, but it is not the same. There are several distinctions that include critical components of each service. Starting off, deep cleaning focuses on managing areas that usually go unnoticed during the regular cleaning process, but after-construction cleaning is vital for the cleanliness of the property following renovations when a lot of dust, filth, and garbage cause health issues and prevent you from moving back in. Another critical aspect is the assortment of tools and items that will be employed throughout each project. Our cleaning personnel will utilise high-quality tools and solutions specialised for the complete removal of all dangerous chemicals, dust, and other dirt that may have accumulated throughout the refurbishment process.
Our Professional After Builders Cleaning Process
We guarantee the excellent quality of the services we provide and try hard to exceed our clients' expectations. To guarantee that each stage is accomplished, we follow a rigorous and sophisticated process. Furthermore, we employ a variety of specific equipment, procedures, and cleaning solutions which help us improve the quality of the final results.
Scrubbing, polishing, and disinfecting all surfaces around the property, dust and grime removal, special surface cleaning, floor care, and other chores related to this sort of cleaning are all part of the comprehensive cleaning of your property following renovations. Here are some of the basic duties that will be performed:
To be able to deliver high quality results, ur cleaning experts will inspect the situation. The most suitable methods, tools and products will be picked for the issues at hand. That way, everything will be left immaculate.
All industrial waste and debris will be collected and disposed of, leaving the property clear and ready for the service.
Furniture and other surfaces will be thoroughly cleaned. The cleaners will use cleaning agents that are appropriate for the items.
The cleaners will use high-quality cleaning equipment to eliminate all of the fine industrial dust from the entire home.
The cleaners will scrape off and remove any stains (paint, concrete, glue, and so on).
All wooden items in the home will be cleaned and polished with suitable products.
All grime and filth will be removed from bathroom and kitchen surfaces (glass, tile, concrete or metal).
Hard floors will be thoroughly swept and mopped. Carpets and upholstery will be professionally vacuum cleaned.
Items, such as light switches, door handles, remote controls and faucets will be sanitised.
Request a Custom Cleaning Service quote
A custom price will be estimated for you. It will be based on the tasks of your project, and the condition of your property. You will be provided with a free price quote over the phone, as well as a detailed bill with everything you are charged for. You will know exactly what you are paying for and may rest assured that no hidden charges will occur and you will only have to pay for what you receive.
W12 has been the recipient of our services for over 5 years now and we have seen nothing but positive feedback and love from all our customers, on our website.
Cleaning is more than just a job to our technicians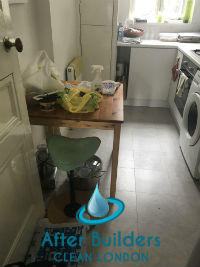 All of our employees are fully dedicated to their job. To them cleaning is more than just a chore – it is how they prove themselves, improve themselves and matter to the world. We provide after builders cleaning services to more than a hundred households every week.
"We had to prepare our property for letting out and decided to use this company's cleaning services to restore the spotless condition of the rooms. The plastering of the ceilings in the rooms left them filled with plaster and dust. Your cleaners did effective and professional sanitising which wasn't expensive at all. – Joe"
There is no dirt or clutter that our cleaners can't fix. They never miss a detail, even the smallest one. Every tiny hole and crack will be looked twice at. We will provide you with the best services and on a very reasonable, cogent price.
Unexpected builders at your home? Time to call us!
Sometimes we cannot predict when we would need the assistance of an after builders cleaning service. Things break, and most of the times, we can't afford to let them stay broken. This calls your attention to the cleaning services, such as ours. Unlike many other cleaning services located in Shepherd's Bush, we are available through the whole week.
"Since we couldn't cope with the cleaning of the refurbished rooms in our house which used to filled with dust, paint and grime, we used this company's services. The staff did effective and affordable after builders cleaning which ensured the spotless and liveable state of our house. – Cerys"
If dust, dirt, stains and unpleasant odors do not rest, then how can we? Call our service anytime and schedule your after builders cleaning with us. Talk it over with our operators and prepare to be amazed.