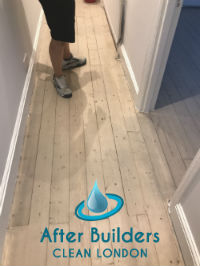 After you get your home renovated, some cleaning needs to be done. The builders sometimes leave too big of a mess and that requires a little professional touch.
Our after builders cleaning service offers high quality with excellent results on a very affordable price.
We are the proper choice for you. Our team is made up of people who are trained for this job and most of them are experts in the Whetstone industry.
We pride ourselves even with our costumer support
Domestic Cleaning Prices
After Builders Cleaning
One Off Cleaning
Deep Cleaning
Regular Cleaning
from £23
£22
£22
£20
For every new client, we make sure that our team provides them with all of the info on the after builders cleaning service. We want our clients to know all of the details about what they are paying for so a thorough guide from hiring to completion of the service is always presented to them.
After Builders Cleaning vs Deep Cleaning: What's the Difference?
Deep cleaning and after builders cleaning may appear to be the same thing, but they are not, and we will explain why. The deep cleaning service includes cleaning and disinfection of all corners of the property (particularly those that are frequently disregarded during the normal cleaning schedule). The post-renovation cleaning service concentrates on removing fine dust and industrial debris that the cleaning crew has left behind that may cause allergies or other health issues. Another notable distinction is the techniques employed for both services. Deep cleaning involves the use of powerful cleaning solutions that dissolve buildup and filth, whereas after the builders cleaning requires the use of professional grade instruments to efficiently remove any rubbish, stains, grime, and debris that prevent you from enjoying your home.
Our Professional After Builders Cleaning Process
Our cleaning services are thorough and involve a wide range of cleaning tasks. To make sure that no cleaning chores have not been overlooked, we provide our cleaning professionals with thorough task lists which they will follow throughout the entire surface. High quality tools and products will be utilised and the best quality final results will be delivered to you.
Fine dust and industrial waste will be eliminated from every corner of the room. Furniture will be polished and everything will be disinfected. Below, you can find a list of all basic cleaning chores that will be included in your project.
Your property will be carefully inspected and the most suitable products and tools will be used to treat the particular stains you have at home. You may rest assured that the best outcomes will be provided.
All trash and industrial waste will be collected and disposed of at the very beginning of the cleaning service.
All furniture and surfaces in the home will be cleaned down and dusted. Products that are appropriate for the materials in question will be utilised.
Industrial fine dust will be cleaned using high-quality cleaning equipment.
All surfaces will be scrubbed and all stains will be eliminated.
Our cleaning experts will clean and wipe down all wooden surfaces using high quality products suitable for wood.
All tile, metal, and glass surfaces will be thoroughly cleaned and polished.
Hard floors will be scrubbed and mopped thoroughly. Carpets and upholstery will be thoroughly vacuumed.
The entire home will be organised, disinfected and ready for you to move back in.
Request a Custom Cleaning Service quote
Your booking agent will estimate a price for your cleaning service. The final price will be estimated personally for you based on the various different cleaning tasks that you decide to book as part of the project. To make sure that you know exactly what you are being charged for, we will also supply you with a bill. Everything you will be paying for will be there. No additional charges will occur.
Book My Cleaning Today
Sometimes our clients would have further questions to ask and we answer anything that falls into the Whetstone area.
We get to you right on time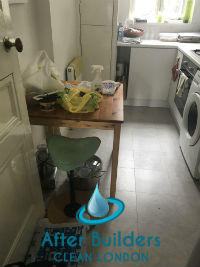 In the situation of hiring, we make sure that our cleaners arrive at the client's home exactly on time. When a client makes an appointment with us, we are going to follow it.
It is also appreciative if the client or family member is home at that time as well, otherwise we will have to leave.
When our cleaners are in your home, they will set up and get to work right away. They work on every single room in the following way. They clean one room and don't move to the next one until this one is one-hundred percent clean.
"Your cleaners have just finished with the cleaning of my renovated property and I can't be happier. The dust was eliminated from even the most inaccessible places and all building waste was removed from my house. You saved me a lot of work. I am glad I chose your company. – Isabel"
Leave everything to our cleaners
Our cleaners don't pass on cleaning even the more obscure areas. Every square inch of the client's home is thoroughly cleaned up from top to bottom.
The products that our cleaners are using are the best choice in the Whetstone industry. They are completely safe for our cleaners with no appalling fumes invading the client's home. It is all Eco friendly and healthy.
These cleaning products are not something that the client has to pay extra for or are in the price of the service. They are all on us.
"I highly recommend this company to everyone. Last week I used their after builders cleaning and I have to admit that their cleaners did a great job. All building waste was removed from my property. They saved me a lot of time. The price that I pay for their professional help is more than reasonable. – Colin"