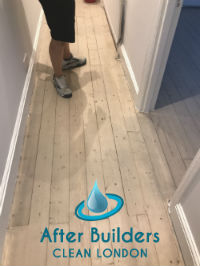 Renovations and reconstructions can leave behind much dust and debris. Luckily, our company works with experted teams of cleaners that deliver after builders cleaning services in Tottenham and can remove all the accumulated grime.
Post finishing any building works and repairs in any property it is essential that it is left in perfectly clean condition. As a leading and well established cleaning company we can provide you with 24/7 after builders cleaning services delivered on site.
At our company we understand that it is vital to be flexible with our customers' needs. That is why we are able to customise you a service which will fit into your preferred time table and budget. We have set reasonable prices and in addition we offer many discounted packages. We can help you choose the best one which will suit your taste and will not shake your budget at all.
Drastic times call for drastic measures
Domestic Cleaning Prices
After Builders Cleaning
One Off Cleaning
Deep Cleaning
Regular Cleaning
from £23
£22
£22
£20
When you feel desperate after the completion of the renovation project because you do not have that amount of free time and energy to deal with the mess, do not worry.
After Builders Cleaning vs Deep Cleaning: What's the Difference?
The after the builders cleaning service seems similar to the deep cleaning one, but it is not the same. There are several distinctions that include critical components of each service. Starting off, deep cleaning focuses on managing areas that usually go unnoticed during the regular cleaning process, but after-construction cleaning is vital for the cleanliness of the property following renovations when a lot of dust, filth, and garbage cause health issues and prevent you from moving back in. Another critical aspect is the assortment of tools and items that will be employed throughout each project. Our cleaning personnel will utilise high-quality tools and solutions specialised for the complete removal of all dangerous chemicals, dust, and other dirt that may have accumulated throughout the refurbishment process.
Our Professional After Builders Cleaning Process
We generate thorough task lists with all chores that should be performed as part of the service. Our cleaning technicians carefully follow them to ensure the successful completion of everything. That way we are able to guarantee that the process is successful – the service is complex and involves a lot of different tasks. We will pick the most suitable team and provide them with everything they will need in order to eliminate all dust and grime.
You may rest assured that stains, paint, and waste will be removed from all corners and surfaces of the property. We have provided you with a list of the basic chores that will take place as part of your project.
Before the actual cleaning begins, the cleaning experts will carefully inspect the area. They will pick the best cleaning solutions and methods that will work best for the type of stains and grime you have at home.
The cleaning procedure starts once the skilled professionals have removed all rubbish, industrial debris, and other dirt.
Furniture and other dusty surfaces will be wiped down and thoroughly cleaned with suitable solutions.
The cleaners will use high quality cleaning devices to remove all fine industrial dust left behind.
All surfaces will be scrubbed and all stains will be eliminated.
Efficient cleaning products safe for wood will be used to clean all wooden furniture and surfaces.
Glass and tile surfaces in the kitchen and bathroom will be cleansed and polished.
The cleaners on our team will mop your floor after vacuuming all carpets and rugs using a special vacuum cleaner.
All commonly touched objects will be sanitised (remote controls, light switches, door handles, etc.).
Request a Custom Cleaning Service quote
To further personalise the service, we will also present you with a pricing estimate that has been personalised for you. You may be confident that you will be aware of exactly what you are being charged for. We will estimate the cost of the service based on the size of your property and the numerous chores you have chosen to include in your project. There will be no further charges added to your statement once the cost has been determined.
Book My Cleaning TodayWe clean your property in no time. For the purpose you need to give us a call and we will send our best cleaners straight to your home to get it cleaned. They are highly trained to cope with various challenges and will remove all debris, paint spillages, dust and germs.
The best of the best after builders cleaning services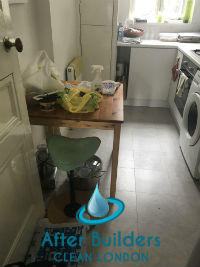 After they are done, you will be able to fully enjoy your home's new appearance.
If you choose our company you can feel absolutely confident that you have booked the most professional and reputable cleaning company in the entire Tottenham.
"We didn't have any energy for a final cleaning when the builders left our house, so we decided to use your professional after builders cleaning services. We are really glad we did it. Our home was cleaned perfectly, even the smallest paint marks were removed from the walls. – Nicol"
We supply our cleaners with the most advanced cleaning products on the contemporary market and we can guarantee you that they will turn any reconstruction into a dirt-free, sparkling and healthy environment for you and your family.
Book our after builders cleaning services in Tottenham
Our post cleans are always at your disposal, we work seven days of the week with extended work hours. If you need an initial consultation, feel free to give us a call. We would be glad to tell you everything you need to know.
"I was searching for professional after builders cleaning services and I accidentally came across to your company. Your cleaners did a marvellous job at home and helped me to get rid of the post-construction chaos fast and efficiently. Extremely satisfied with their work. I recommend your services to everyone – Eleanor"