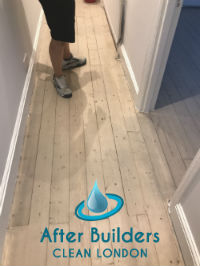 Everyone in this team is ready to provide after builders cleaning service for every renovated home. Our people are trained and have previous experience in the Roehampton field. They are waiting to deliver excellent quality and impress all of the new clients.
For all of those interested, you can reach us by giving us a call. You will get more information about the after builders cleaning service and the option to hire our cleaners.
A very short but thorough explanation of the after builders cleaning service
Domestic Cleaning Prices
After Builders Cleaning
One Off Cleaning
Deep Cleaning
Regular Cleaning
from £23
£22
£22
£20
It all start off with a phone call. A client reaching us and if they are especially new clients, we give them a detailed explanation of the service from the hiring to its completion. We make sure that all of our client know exactly what they are paying for.
After Builders Cleaning vs Deep Cleaning: What's the Difference?
Deep cleaning and after builders cleaning may seem similar but they are not and we will explain the main differences for you. The deep cleaning service includes thorough scrubbing and disinfection of all corners of the property (especially areas that are usually overlooked during the regular cleaning schedule). The post renovations cleaning service focuses around the removal of fine dust and industrial waste left behind by the cleaning crew. Another significant difference are the methods used for both of the services. Deep cleaning involves powerful cleaning solutions that will dissolve buildup and grime while during the after the builders cleaning, our professionals will be using professional grade tools in order to efficiently remove all waste, stains, grime and rubbish that prevent you from enjoying your refreshed home.
Our Professional After Builders Cleaning Process
In order to provide you with high quality results, our cleaners will perform a number of cleaning tasks. They will be following task lists which will ensure that everything has been successfully performed and no jobs have been overlooked. The high quality tools and products will help them provide you with perfect results and leave your entire property immaculate and spotless.
Furniture will be wiped down and polished, as well as all surfaces, window and door frames and other areas. Dust and waste will be completely eliminated. Find a list of activities that will take place at your property as part of the service.
The cleaning specialists will thoroughly evaluate the area before beginning the cleaning process. They will choose the finest cleaning products and procedures for the stains you have at home.
The cleaning procedure starts once the skilled professionals have removed all rubbish, industrial debris, and other dirt.
The property's items of furniture and surfaces will be cleaned down and dusted. Materials that are compatible with the materials will be used.
Fine dust will be removed using high-quality professional cleaning equipment.
Stains left behind by paint, grout or other materials will be scraped off and thoroughly removed.
All wooden items in the home will be cleaned and polished with suitable products.
Hard surfaces such as tile, concrete, metal or plastic will be scrubbed and polished.
A professional device will be used to vacuum the upholstery and carpets. The hard floors will also be vacuumed, then mopped.
The cleaners will prepare the home for you and finish the service by thorough disinfection.
Request a Custom Cleaning Service quote
The customer service representative you are working with will provide you with a price estimate for your cleaning service. The total price will be calculated for you depending on the many cleaning activities that you want to book as part of the project. We will also provide you with a bill to ensure that you understand precisely what you are paying for. Everything you will be charged for will be listed there. There will be no additional costs.
Book My Cleaning Today
When we get hired, it is very important that we arrive at the client's home right on time. An appointment has been made and it is going to be complete. We also expect that the client will be waiting for us, otherwise we will simply leave.
After we are in the client's home, we will set up and get down to work. If the client gives us any cleaning supplies we will have to refuse. We carry our cleaning equipment and products which are the best choice for the Roehampton area.
Trust our company in SW15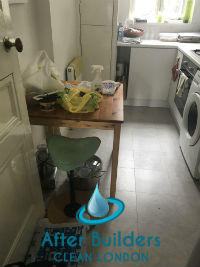 The said products we use are completely safe and Eco friendly. We don't enjoy invading people's homes with unpleasant fumes and whatnot.
So the work start. We thoroughly clean every square inch of the client's home, from one end to the other and from top to bottom. We make sure that even the most obscure corner is cleaned up.
"You really deserve to spend a minute to express my gratitude to your hard-working after builders cleaning services. You helped me a lot after my house was renovated and I appreciate your eagerness and organisation. You worked according to the checklist, which we created together and the result was dazzling! – Julia"
The growth of the service
Since it was included in the company, the team of after builders cleaning service have been determined to offer high quality service in the SW15 area. They are working hard to leave our clients completely satisfied that they have chosen us.
"You provided me with great experience and immaculate results in a flash. After the reconstruction project was over, my home looked as if part from a horror movie. But thanks to my colleague's advice, I used your after builders cleaning services and I am more pleased with the results. Just great! – Earl"
And it has been going pretty good. We have hundreds of clients who back us up and recommend out services to more and more people. Thanks to hard work and trust, we grow.