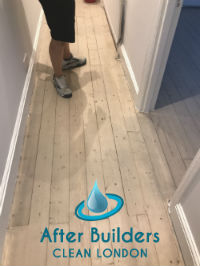 Home renovations and repairs generate great amount of industrial dust and grime. Cleaning after such project can be such a difficult task to deal with, especially without the necessary equipment. It is a good fortune that we offer specialised after builders cleaning services in New Cross.
We work with experts who are second to none in this cleaning sector and they have prepared detailed task list which includes cleaning duties to cover every nook and cranny in your home. Our dedication will result in shining clean and tidy home just like you have envisioned it.
Availability all over New Cross
Domestic Cleaning Prices
After Builders Cleaning
One Off Cleaning
Deep Cleaning
Regular Cleaning
from £23
£22
£22
£20
Our after builders cleaning service can be found in entire New Cross and even nearby areas. At our company we absolutely understand how hard it is to bring the cleanliness back in the home after some renovation project. Any refreshment or refurbishment, even the smallest repairs, leave chaos and mess in our home. It is not just getting rid of the rubble and rough leftovers.
After Builders Cleaning vs Deep Cleaning: What's the Difference?
Deep cleaning and after builders cleaning may appear to be identical, but they are not, as you are about to find out. The deep cleaning service comprises washing and disinfecting all areas of the property including corners and hidden surfaces that are easily missed. The post-renovation cleaning service focuses on eliminating fine dust and industrial waste left behind by the cleaning staff, which may cause allergies, irritations or even breathing issues. Another important difference is the procedures used for both services. Deep cleaning entails using powerful cleaning solutions to dissolve buildup and filth, whereas after builders cleaning necessitates the use of professional quality tools to properly remove any waste, stains, grime, and debris that prohibit you from enjoying your home.
Our Professional After Builders Cleaning Process
We provide detailed task lists that include all tasks that must be completed as part of the service. Our cleaning professionals closely follow them to guarantee that everything is completed successfully. We can ensure the process's success by doing so because the service is complicated and comprises several jobs. We will choose the most suited crew and supply them with everything they will require to remove any dust and filth.
You may be confident that stains, paint, and garbage will be removed from all corners and surfaces of the property. We have provided you with a list of the basic tasks that will be performed as part of your project. Find it below.
The cleaning professionals will thoroughly check the entire house and its condition. They will choose the most appropriate cleaning procedures to tackle any problems without causing damage.
Our professionals will collect and dispose of industrial waste pieces, as well as large debris that cannot be vacuumed.
All furniture and surfaces in the property will be wiped down and dusted. Products that are suitable for the particular materials will be used.
Fine dust will be removed using high-quality professional cleaning equipment.
Paint, grout, and other substance stains will be scraped off and properly cleaned.
Our cleaning experts will clean and wipe down all wooden surfaces using high quality products suitable for wood.
Glass and tile surfaces in the kitchen and bathroom will be cleansed and polished.
Vacuuming of carpets and upholstery, followed by sweeping and mopping the entire floor.
All areas of the property will be disinfected and left immaculate for your arrival.
Request a Custom Cleaning Service quote
Share details about the service you want to obtain when you call our customer service agent that will be assisting you. You will be given a custom pricing quotation that is based on all of the additional services you have ordered, as well as the size and condition of your property. We will also issue you a bill. You'll be able to view everything you're being charged for. Once you receive your custom price estimate, the number will stay the same. No hidden charges will occur.
Book My Cleaning Today
Much dust and grime collects in the hard-to-reach corners and the building debris have to be picked up. Only after this, the house is ready to be deeply cleaned up and disinfected.
Let us be your partner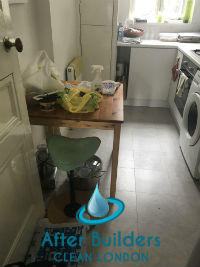 There is no need to cause yourself so much trouble and try to clean on your own. We can be your saviour and take care of the cleaning post construction. We can assure you that you will not regret choosing us not even for a minute.
If you book with our after builders cleaning services, you ensure your home in the hands of true experts. We have perfected out techniques and strategies for outstanding clean up.
"I recommend this company to everyone! I used their after builders cleaning yesterday and I can't say enough good things about their cleaners. They came exactly at 10 o'clock as it was the arrangement and directly got to work. After a couple of hours every room of my home was perfectly clean. – Emy"
Our carpet cleaning company- like a breath of fresh air
After our technicians leave your place, only shining traces will remain. All the signs of recent refurbishment will be long gone and forgotten.
We are reliable and respected company, pleasantly different in an cleaning field full of companies trying to adjust to our standards. We have proved that we are the best, let us prove it to you as well.
"We weren't able to deal with the mess the builders have left at home, therefore, we booked your after builders cleaning. The cleaners removed absolutely all building waste from our house with their own equipment. We are extremely grateful to your company and will recommend you to everyone. – Fred"