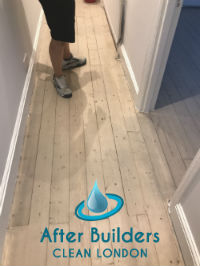 When professional after builders is needed in Mayfair our company is able to offer a team of fully trained specialists, high-quality cleaning equipment and the most important, peace of mind. Whether it goes about some small repairs or a newly built house, we can handle any cleaning project.
We understand that you as a homeowner want to be sure that you receive a service of great value and we won't let you down. From us you can expect only efficient cleaning methods and professionalism. We are flexible enough to meet all of your requirements.
After builders cleaning for a healthy living environment
Domestic Cleaning Prices
After Builders Cleaning
One Off Cleaning
Deep Cleaning
Regular Cleaning
from £23
£22
£22
£20
By choosing our company in Soho you receive much more than a standard cleaning service. All cleaners in our team are carefully selected and possess the necessary skills and profound knowledge to deal with all types of building leftovers.
After Builders Cleaning vs Deep Cleaning: What's the Difference?
The after the builders cleaning service seems similar to the deep cleaning one, but it is not the same. There are several distinctions that include critical components of each service. Starting off, deep cleaning focuses on managing areas that usually go unnoticed during the regular cleaning process, but after-construction cleaning is vital for the cleanliness of the property following renovations when a lot of dust, filth, and garbage cause health issues and prevent you from moving back in. Another critical aspect is the assortment of tools and items that will be employed throughout each project. Our cleaning personnel will utilise high-quality tools and solutions specialised for the complete removal of all dangerous chemicals, dust, and other dirt that may have accumulated throughout the refurbishment process.
Our Professional After Builders Cleaning Process
The cleaning crew will come to your place fully prepared with all equipment and supplies necessary to produce high-quality results. They will adhere to thorough task lists that include all jobs that must be completed as part of the service. They will accomplish excellent results thanks to the strong cleaning solutions and professional quality tools and gadgets.
Dust cleaning and stain removal will be performed, as well as complete cleansing and disinfecting of all furniture, floors and surfaces. The following is a list of the basic duties that will be performed throughout your service:
To be able to deliver high quality results, ur cleaning experts will inspect the situation. The most suitable methods, tools and products will be picked for the issues at hand. That way, everything will be left immaculate.
Industrial rubbish and large debris that cannot be vacuumed will be collected and disposed of by our specialists.
Furniture and other surfaces will be thoroughly cleaned. The cleaners will use cleaning agents that are appropriate for the items.
The cleaners will use high-quality cleaning equipment to eliminate all of the fine industrial dust from the entire home.
Stains left behind by concrete, grout, glue, paint, or other materials will be removed from all surfaces.
Using proper cleaning products, all wood surfaces and furniture will be cleaned and polished.
Glass and tile surfaces in the kitchen and bathroom will be scrubbed and left immaculate.
Carpets and upholstery will be cleaned using a professional vacuum cleaner. The floor will be thoroughly washed.
The cleaners will prepare the home for you and finish the service by thorough disinfection.
Request a Custom Cleaning Service quote
All the different cleaning chores, as well as the size and condition of the property will be factors which will influence the price of your service. You will also be provided with a bill. That way, you will know exactly what you need to pay for. No additional charges will be placed on your bill and you may rest assured that you will only have to pay for the tasks you receive.
In addition to this, our operatives undergo extensive training, which adds to the quality of their work. Armed with the necessary cleaning arsenal, they work in a prompt and efficient manner, ensuring scrupulous cleanliness.
Profound after builders cleaning package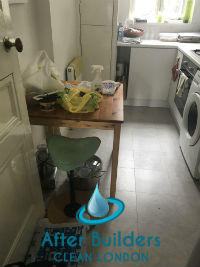 For customers' peace of mind, our service includes deep sanitation of every room in a renovated property. Our dedicated cleaners will perform duties such as overall hoovering and washing floors, deep kitchen cleaning, bathroom sanitation, dusting, washing of internal windows and much more.
They are able, however, to work also as per your request if this is what you prefer. Supply them with a to-do list and they will cover all of your preferred cleaning duties. We are fully aware of the fact that every property has its own specifications.
"Your after builders cleaning services provided me with more than I expected. My house was refurbished and covered with layers of dust. But your cleaners managed to clean everything in a flash, leaving no trail of the builders. I really admire the great results, which you delivered. Million times thanks! – Alex"
Your trusted cleaning contractor in Mayfair
Hundreds of people have already taken advantage of our professional after builders cleaning. We are proud to say that our effective cleaning solutions are always deeply appreciated. Book with us and you also will see the high results of our work.
"Thanks to your after builders cleaning services my home had the perfect cleanliness after the renovation was over. My family and I was more than happy to live again in our improved home. You are terrifically punctual, diligent and trustworthy. And you complied with all my requirements. Brilliant! – Adam"
We are able to offer you flexible schedule, moderate prices and the most important, peace of mind that your home ensures a healthy environment for your family. Give us a call and we will schedule your service.