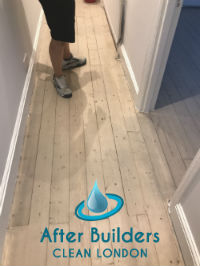 A lot of times the process of renovating a home is very chaotic and there is quite a big mess left behind from the people who work on it. But still, it is completely worth it. Your home is transformed into something that you have dreamed of and all you have to do now is clean it up.
Our after builders cleaning service is a great choice to make. We have a team which offers excellent quality with very satisfying final results and all of that on a very affordable price.
The team behind this service is made up of people who are trained for this job and some of them even have previous experience in the Hendon industry.
The hiring process is simply a very relaxed chat
Domestic Cleaning Prices
After Builders Cleaning
One Off Cleaning
Deep Cleaning
Regular Cleaning
from £18
£16
£18
£16
When you feel like it, give us a call and our work will begin. We will provide you with all of the info on the after builders cleaning service without leaving any important details behind.
Ask us anything around the Hendon area and we will provide you with the answer for that. No client of ours is going to be confused and uncertain about things that they pay for.
If it was a competition to get to a client right on time, our cleaners would win the gold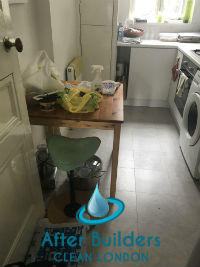 After you hire us, we then notify our cleaners who are going to take off and be with you precisely on the hour. You will have made an appointment with us that our cleaners will follow strictly.
At the moment they arrive, it is expected that you or anyone appropriate from the household welcomes them. If there is no one, our cleaners have no choice but to leave.
"I turned to this company when the builders finished the renovation project in my home. I am really satisfied with their cleaners. They carried out a deep cleaning everywhere in my property and removed all the building waste. Reliable and serious company! I recommend it to everyone. – Diana"
It is beyond apprehension how satisfying the final results from the cleaning will be
When our cleaners are in your home, they get to work immediately. They start from one room, thoroughly cleaning everything in it from top to bottom and only moving to the next room after the one they work on meets all criteria for a successful job.
The cleaning products our cleaners use are all Green and safe as well as the best choice in the Hendon industry. Only professional choices for professional people.
"The painters finished with their work in my flat on Monday and I booked your after builders services. On the next day your team was at home. I am really happy with their performance. They removed all paint marks from the floor and the walls. I highly recommend your services! – Michel"