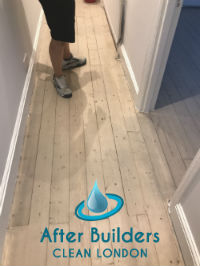 After the builders are done with their job and leave, we come in to clean up after them. They did your renovations, now we're gonna add the finishing touch. The after builders cleaning is an affordable and high quality service with very satisfying final results.
The team behind the service is made up of people who are hard working and always ready to impress all of the new clients.
They are trained for this job and a lot of them already have previous experience in the Hampstead industry so it is safe to say that you and any other client are in safe hands.
We provide a very pleasant costumer support
Domestic Cleaning Prices
After Builders Cleaning
One Off Cleaning
Deep Cleaning
Regular Cleaning
from £18
£16
£18
£16
If you select us as your service providers, you will need to contact us, that is when our work begins. Our team makes sure to explain to all of the new clients how the after builders cleaning service works from hiring to completion. We don't leave out any details that you need to know.
When that is done, if you have any further question we will provide you with any answer around the Hampstead area. We want to be certain that every single one of our clients is completely aware of what they want to pay for. It really isn't our style to have confused and uncertain clients paying us.
Our cleaners get to you in lightning speed and accuracy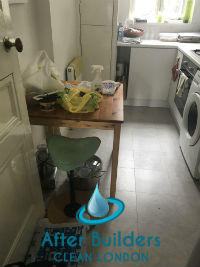 When you hire us, the real work begins. We notify the cleaners and they are going to make sure that they will arrive at your home right on time.
You would have made an appointment with us, and that appoint is going to be followed.
We expect that when our cleaners arrive at your home, you or a family member will be there to welcome them. If not, our cleaners will have to leave.
"I was searching for professional after builders cleaning services and my mother recommended your company. Your cleaners really helped me. They removed all glue stains and paint marks from the walls at home. I am also very satisfied with the price I paid for your professional cleaning. – Jenny"
This is where you and every other client are very impressed and satisfied in the end
Our cleaners will arrive at your home and get to work immediately. They will start working on one room and don't move to the next one until that one room is one-hundred percent clean.
Our cleaners work very carefully and pay attention to details. This is how professionals in the Hampstead filed do it.
"I used your after builders cleaning a couple of days ago and I am extremely satisfied with the result. Your cleaners did a great job. They carried out a comprehensive cleaning in every area of my flat. You definitely know how to make your customers happy. Next time I need after builders cleaning I will turn to you again. – Richard"